When my friend, Sarah, lived here we had a tradition of making chili and pumpkin pie on the first day of fall to celebrate. She's lives in Germany now, but the first day of fall still sent me scurrying to my cupboard to pull out the pumpkin pie recipe, and set a pot of bison quinoa chili to simmer all day on the stove. The first day of fall gives me permission to finally use the fall fruits that have been cropping up in the stores. And I suddenly feel the cravings for lasagna, bisques, and pumpkin everything.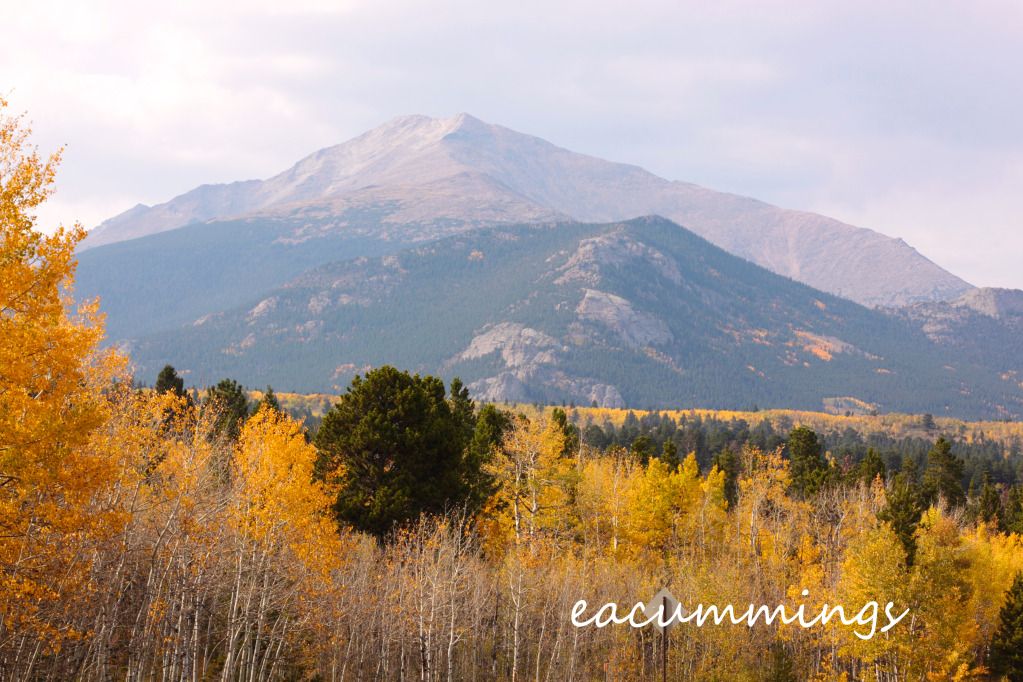 Long's Peak
Sunday we celebrated the memory of my Dad who passed away a year ago. My brother's family and our crew took our mom to Estes Park for the day to spend our time remembering in one of his favorite places. I baked up a batch of my Dad's favorite cookie, Jubilee Jumbos, that has become a part of the family lore. In college, my mom was sitting in class when a plaintative voice came drifting in through the window singing...jubilee jumbos...juubbilleeee juumbooos...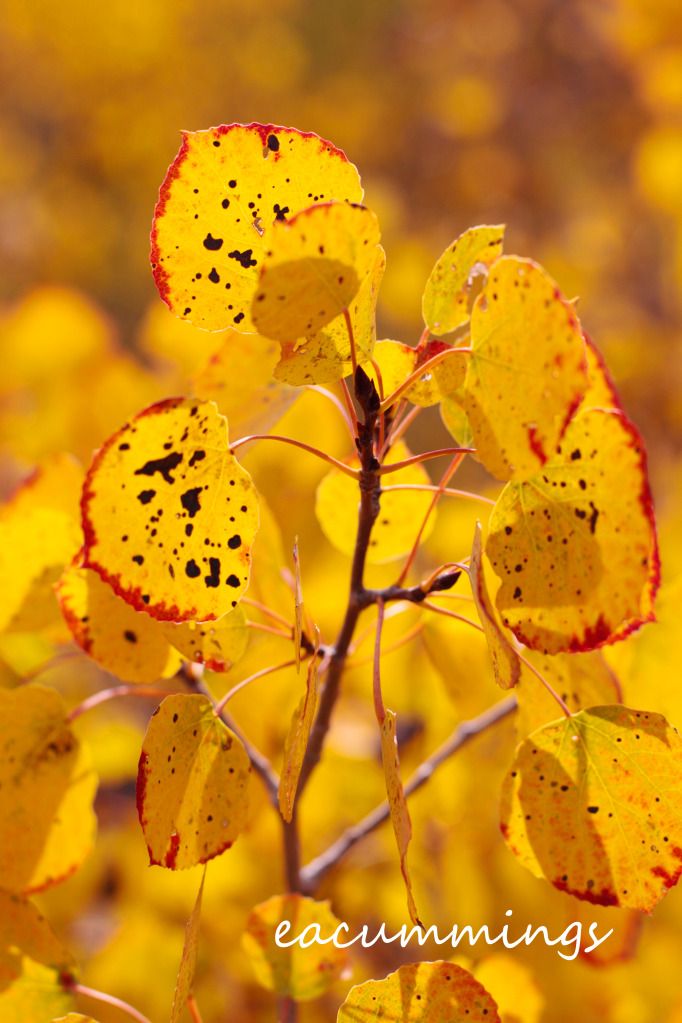 Aspen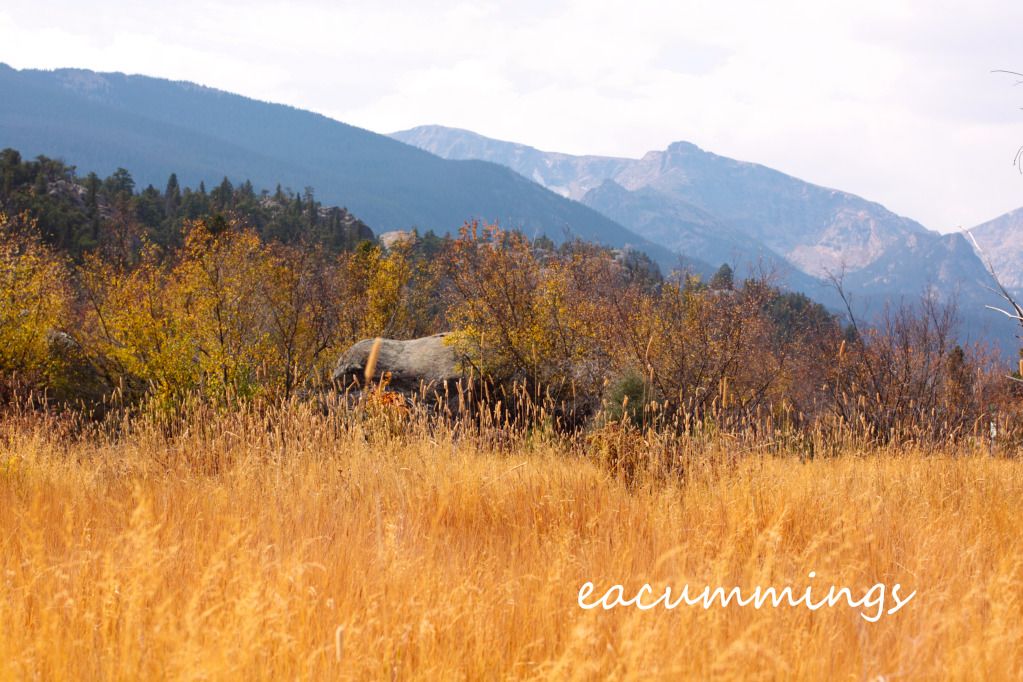 Estes Park
The aspen leaves are turning a gorgeous yellow tinged with fiery red. It makes me happy. Chloe and I are getting this homeschool thing figured out. Some days it's too beautiful to be inside, so we drag the math books outside and find a cozy rock to do our business. She's loving being home with her momma, and I'm loving having her with me. Happy fall.