Once upon a time there was a boy who wanted a hedgehog for his birthday. So his mom searched the internet, made countless calls, and (almost) daily emails to a local hedgehog breeder. Now he is in posession of his very own hedgie with a built in Roscoe defense system. (Sadly, small furry creatures have not survived long at our home). It's hard to eat a mouth full of prickles, at least that's the theory.
Today was Sam the Hedgehog's first bath.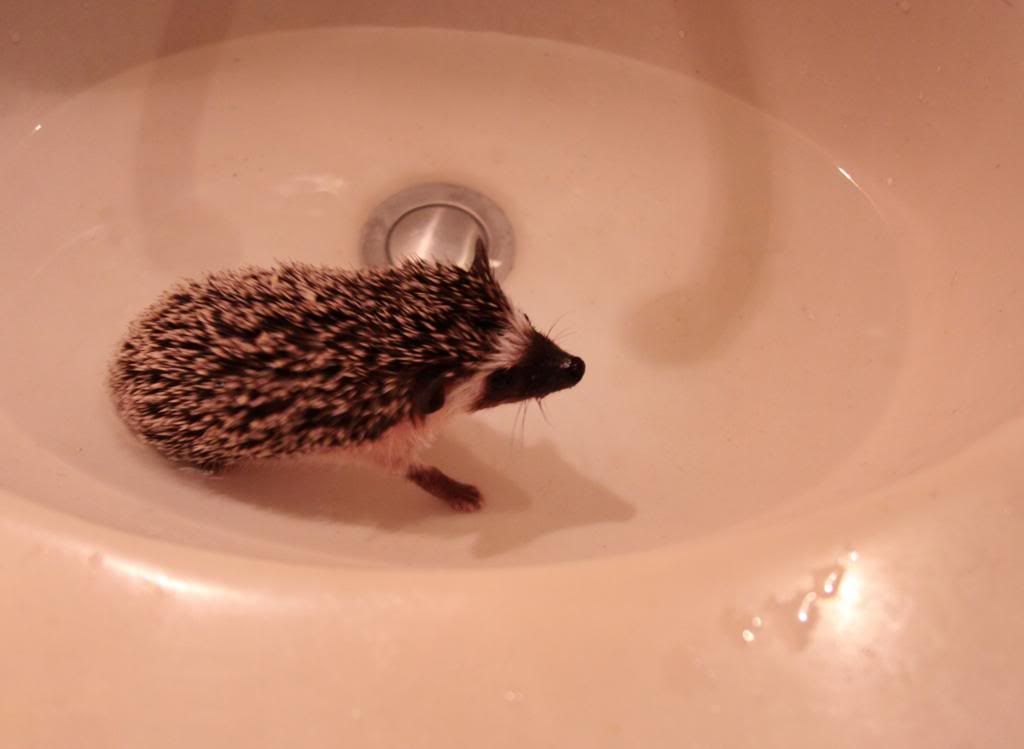 Not quite sure what to think, yet.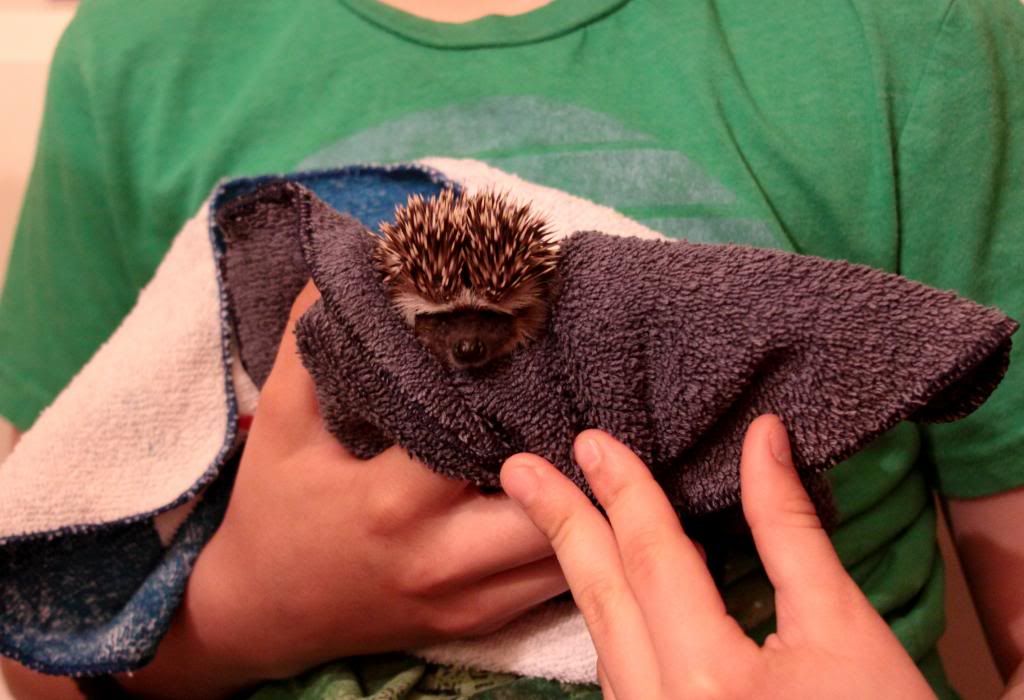 Look at the little face!
Today was also a snow day. Not according to Bruce the superintendent from Montana, but I overruled him. Because in my opinion, if you haven't had a snow day all year and you get a foot of snow, that should be an automatic day off school.
Snow ice cream was on the menu.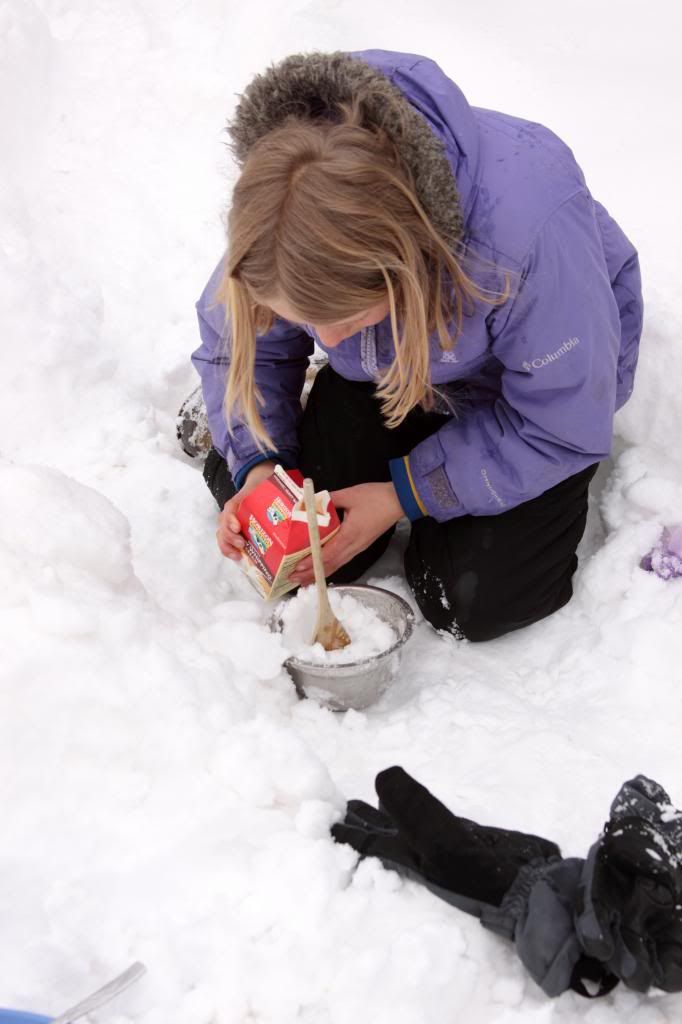 Some cream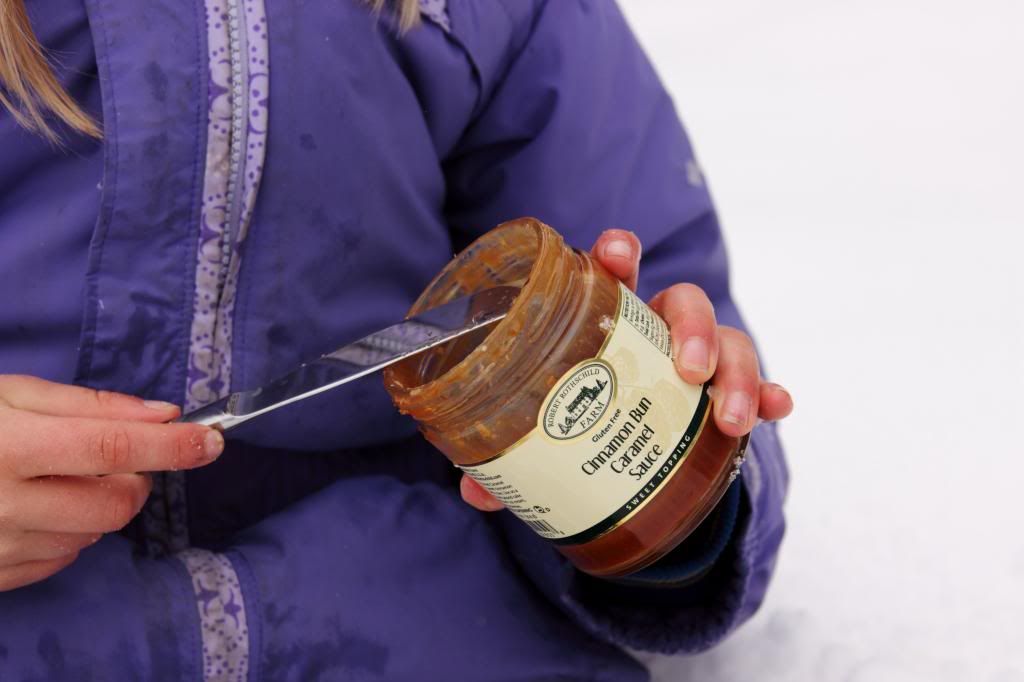 A little cinnamon bun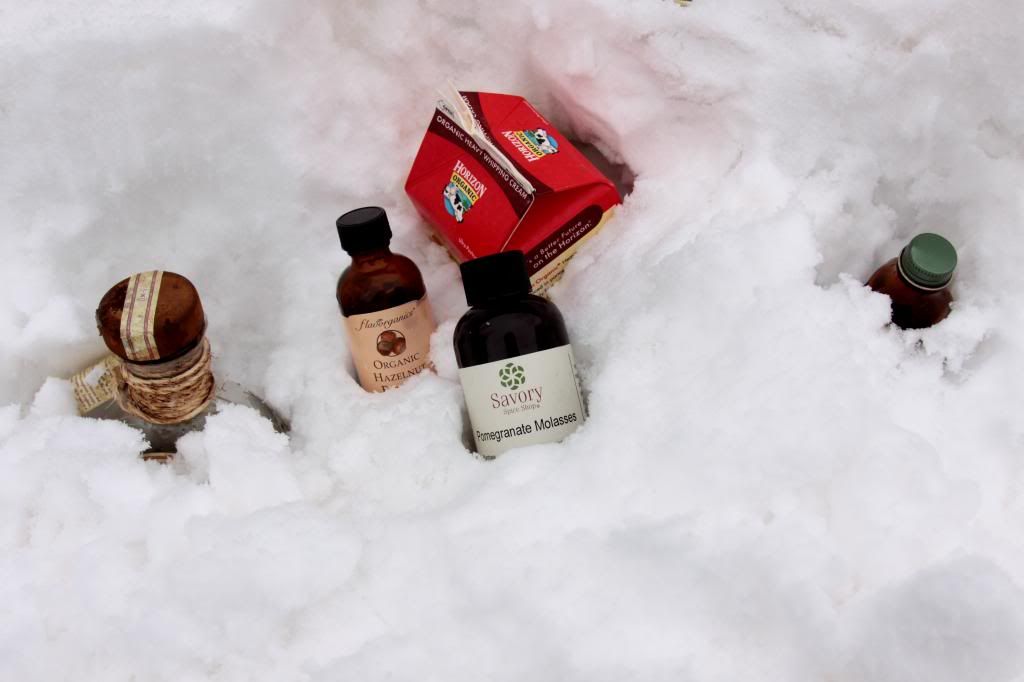 Plus a bit of pomegranate molasses, hazelnut, vanilla, and peppermint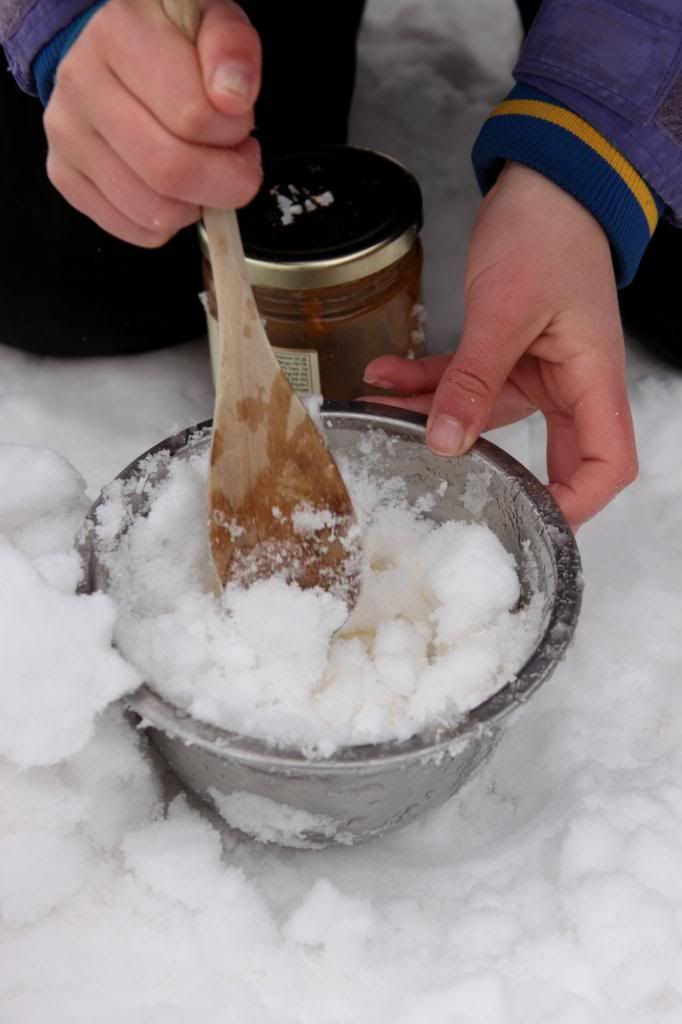 Stir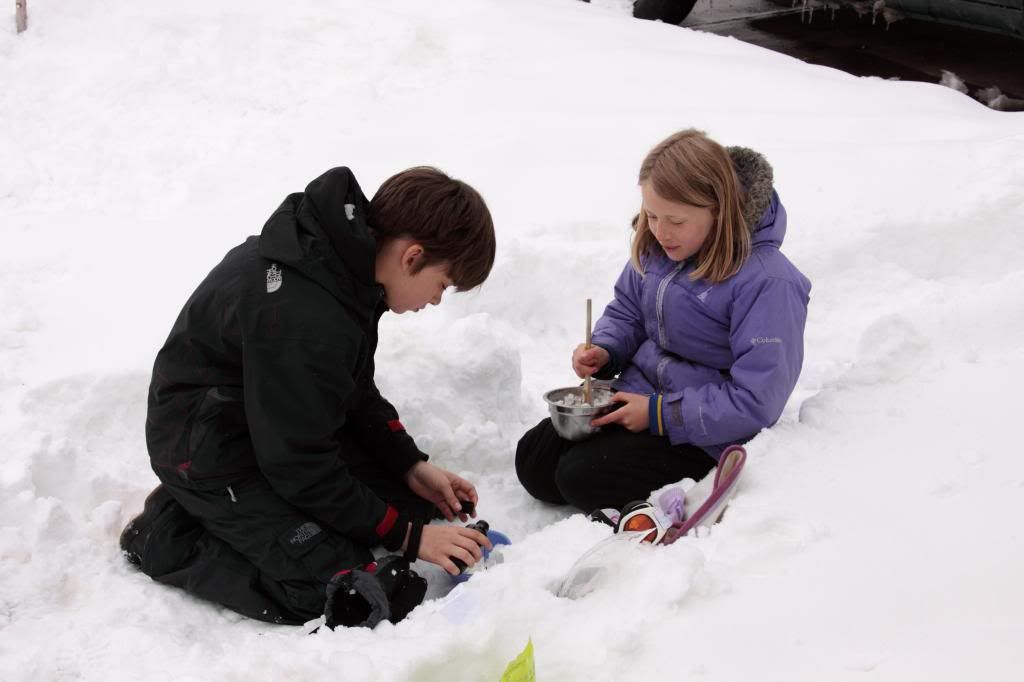 Then charge mom 50 cents for something you won't even try.
The fed ex man politely declined their offer of snow ice cream. I'm not sure why.