I have this memory of serving an older brother, just home from work, a handmade menu and playing chef to make his dinner. All I can remember making is crispy pieces of fried ham and cinnamon apples with butter-lots of it.
Yesterday is proof that the apple doesn't fall too far from the tree. Aidan loves to cook, he's 11 and likes to spend his money buying exotic spice combinations. He's actually a really amazing at the chef thing. Chloe delights in creating beauty, and celebrating anything-give her a reason and she'll squirrel off to her room with various art supplies, whipping up something special.
They cooked up a plan to combine their talents and make some money. A few select people were invited for the inaugural opening. Invitations were made, a menu planned, and grocery shopping done.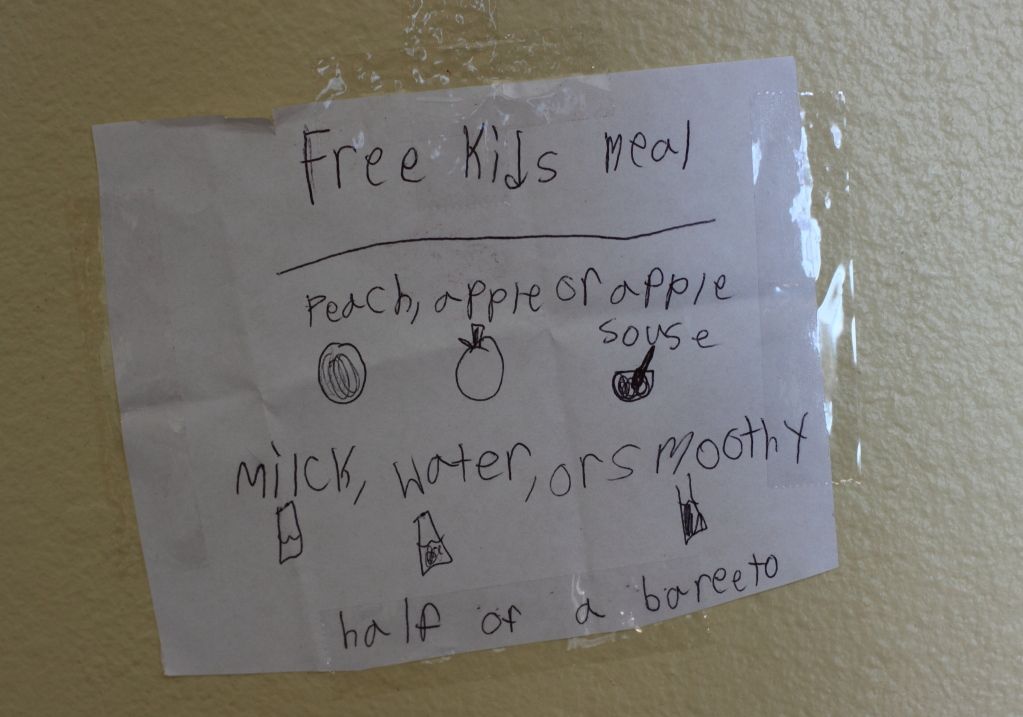 menu
I'm not speaking from bias when I say that Aidan's breakfast burritos are AMAZING! He uses a complex concoction of spices that shouldn't work, but somehow does.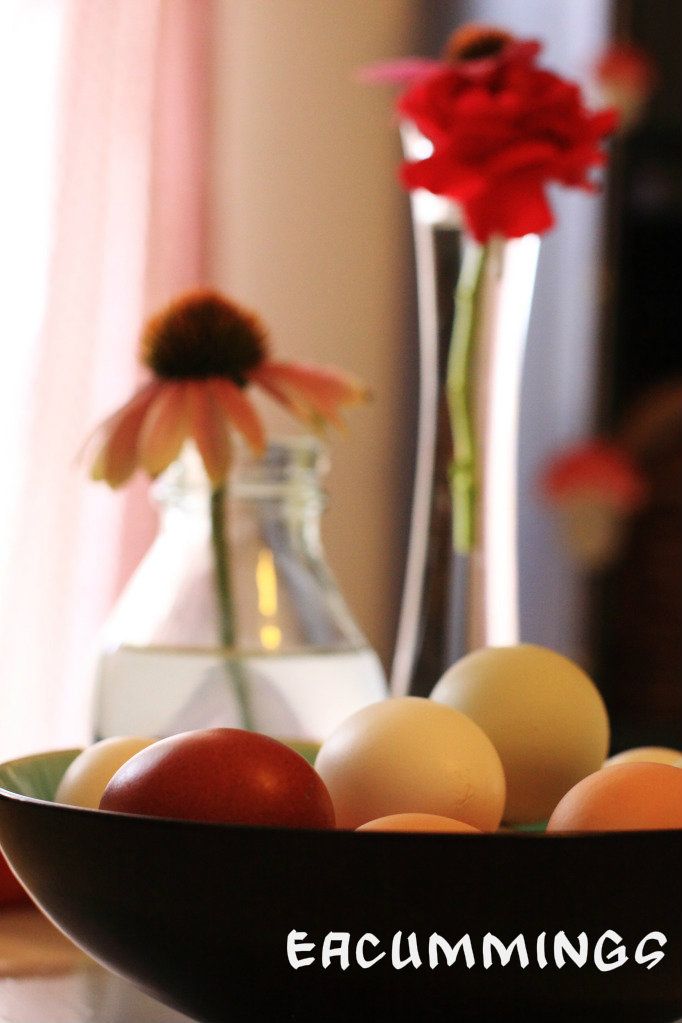 fresh eggs from the girls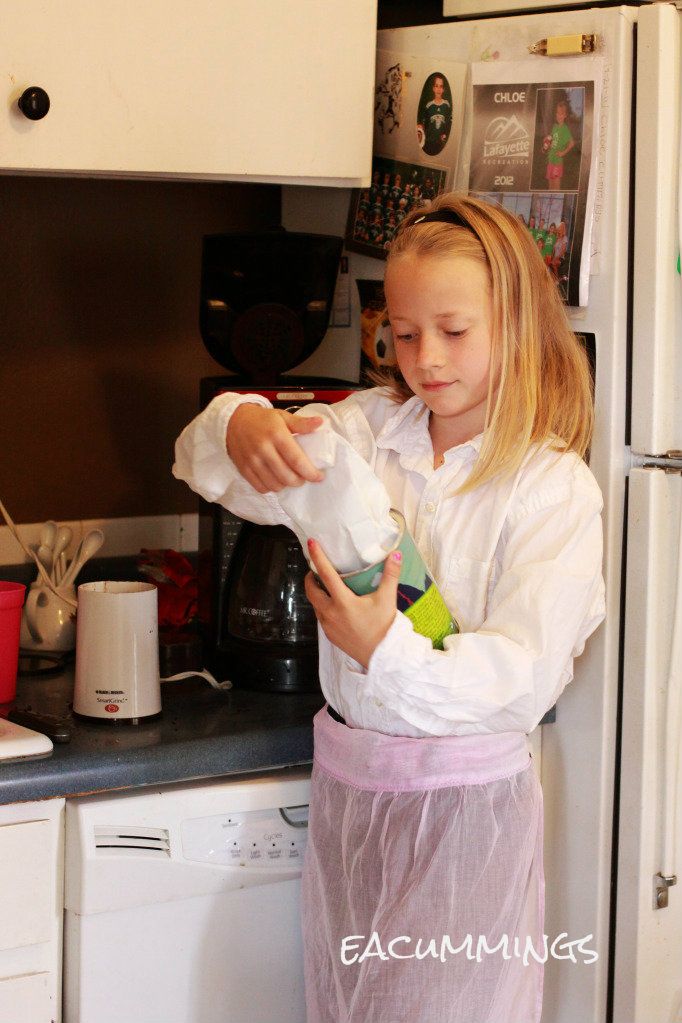 making coffee
Chloe dressed the part of hostess, made place cards, and was in charge of all the waitressing.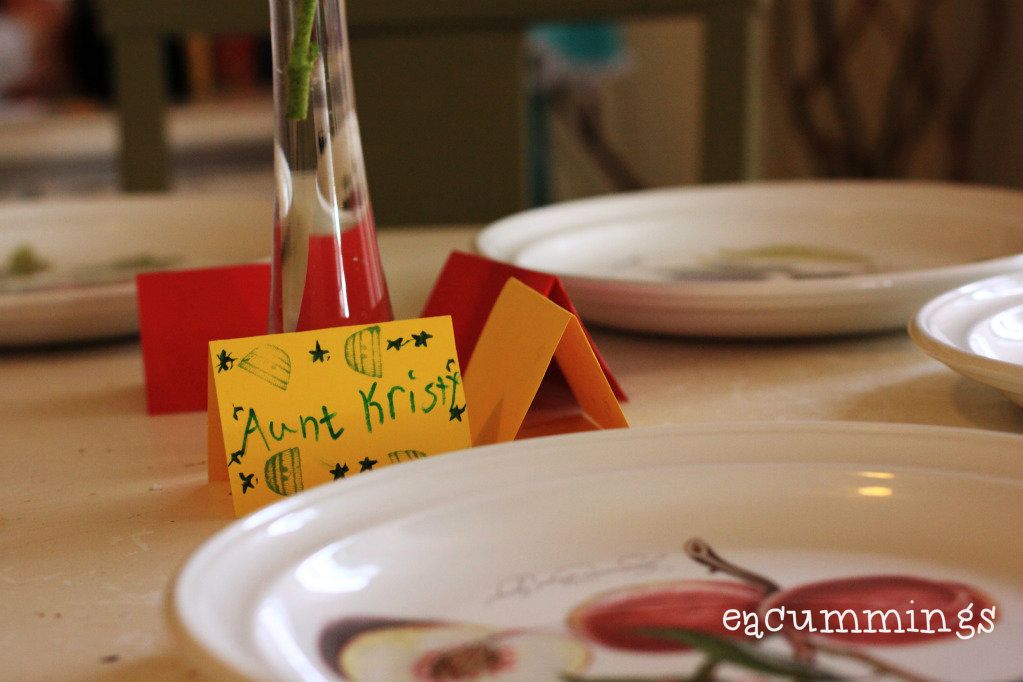 name cards
Breakfast was a complete success. One little guy at the table enthusiastically told Aidan that "public restaurants are much fancier, but the food here is WAY better". And all I had to do was heat tortillas!
yum
At this rate, it looks like I'll be out of a job soon. Now, if I can only get them to cook vegetables...