Soccer season is over and this is one happy momma/coach. We had a boat load of fun, but it was a lot of time juggling. As the Hubs has continued to be off working in Texas, I am so grateful for the community of friends who stepped in to help balance my life by shuttling my kids to various events when I was double booked, bringing me brownies because I looked harried, and having us over for dinner. So grateful!
Chloe was definitely one of the soccer stars this season. Girlfriend has some serious aggressive tendencies out there on the field. In fact, if someone had the ball and Chloe was coming at them, chances are good that they were not going to score.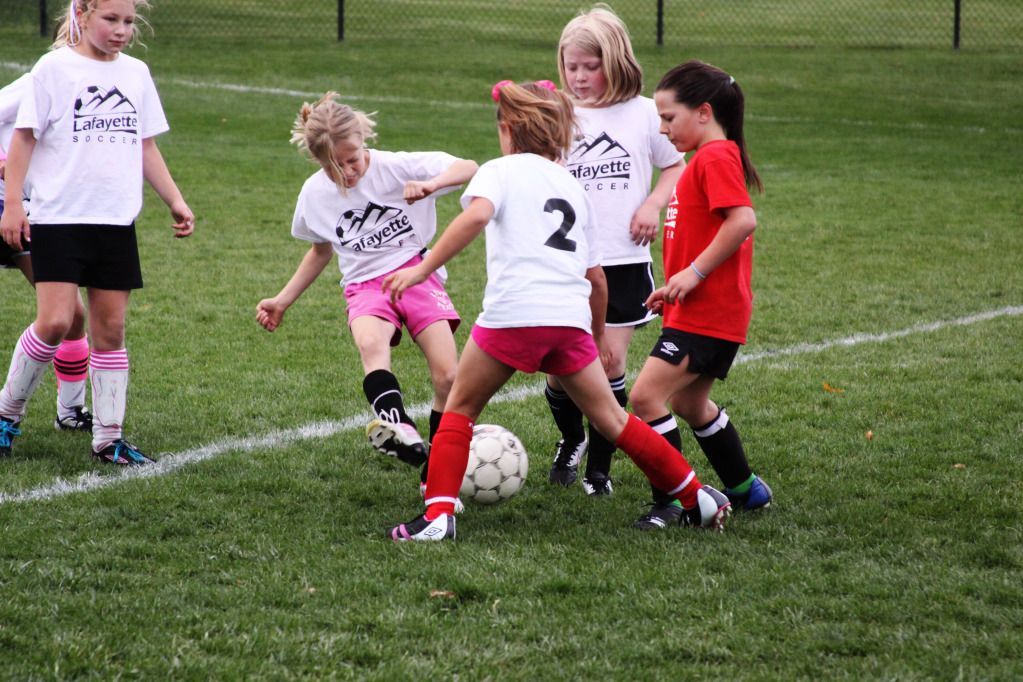 She's fierce, that one
Chloe owned the middle of the field. Not many girls could out run her, and very few matched her intensity. It was a far cry from watching her play as a 6 year old, following the pack with the ball and shouting instructions to her team mates. In those days, we would bribe her with hot chocolate if she
touched
the ball-just once!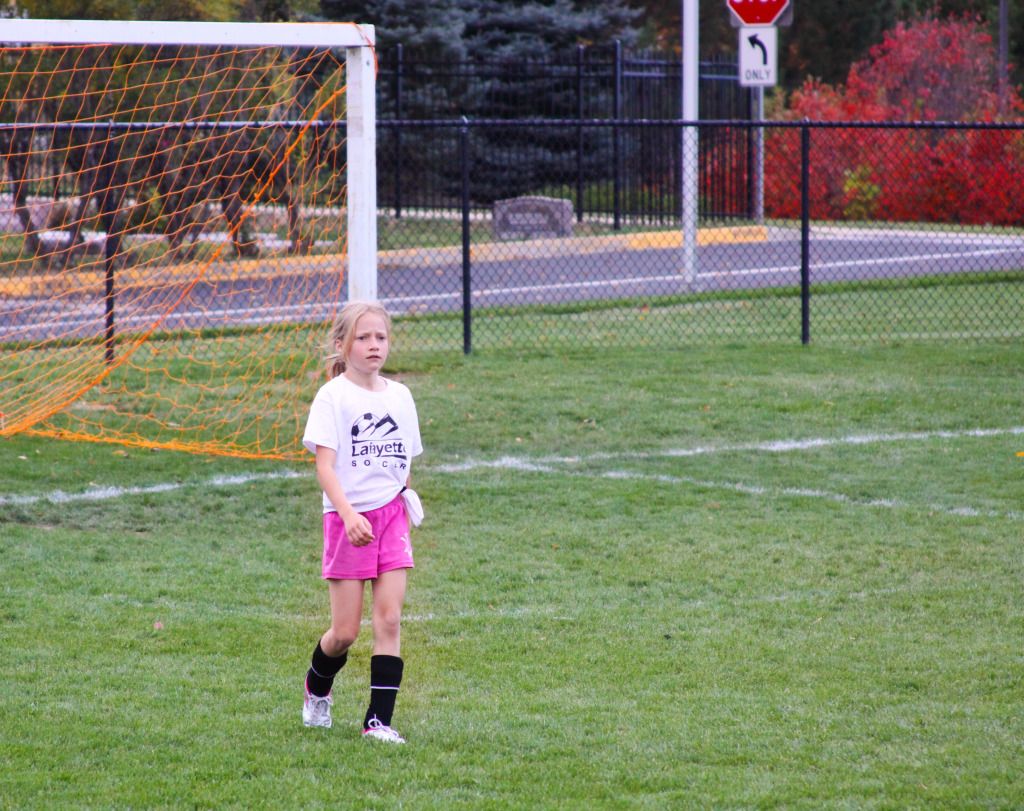 chloe
I was an awesome coach. Okay, so maybe we didn't win any games, but everyone felt good about themselves and secretly knew they were my favorite. And we had matching hair ribbons. It doesn't get much better than that.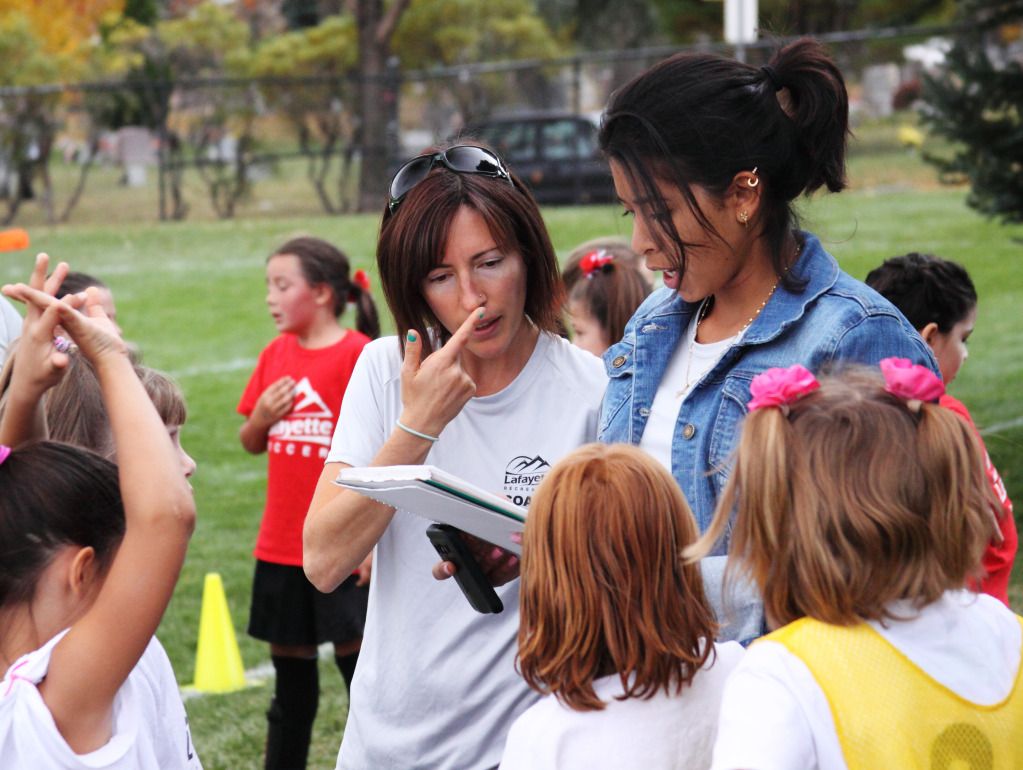 This finger on the nose pose is a classic awesome coach pose. It projects style, knowledge, and other really important coach like attributes. Claire was my assistant, and a lifesaver. She knows way more about soccer than I do since she has been playing her whole life and coached middle schoolers before moving here. The only thing she was missing is the whole finger on her nose pose. Maybe she'll learn something from me.
I should add that Aidan was my assistant assistant coach. The girls loved him. They thought he was amazing, and when he was off at cello lessons I had a barrage of questions about where he was, what he was doing, and when he would be back. He had an line up of hugs our last day which wasn't his favorite since he's in that whole preteen "don't touch me" stage. It didn't seem to diminish his halo though when he peeled their arms off. Some of the girls were more interested in chasing Aidan than the soccer ball. Hmm.