Summer came and kicked spring's tail this week. It's sweltering in my un-air conditioned house and the chocolate cake baking in the oven isn't really helping things either. Tonight my baby girl gets one step closer to the black belt she has been doggedly working on since kindergarten. She has a quiet confidence but shyly refuses to show off anything that she has learned. But every once in a while, we can talk her into demonstrating and after being thrown to the ground a few times, I've wised up and volunteer Chris instead.
Tomorrow is the last day of school and I'm not sure who is more excited, me or the kids. No more chauffeuring, packing school lunches and volunteering! But mostly, I'm just happy to have my little birds back in the nest full time.
Today is such a stick-your-feet-in-the-sand sort of day that I'm going to post some pictures of the beautiful Tel Aviv beach. (Which according to the taxi driver, has the finest sand in the world, imported from Egypt. And on secondary note, when you tell the kids to put on sunscreen, they might only think to put it on their faces...)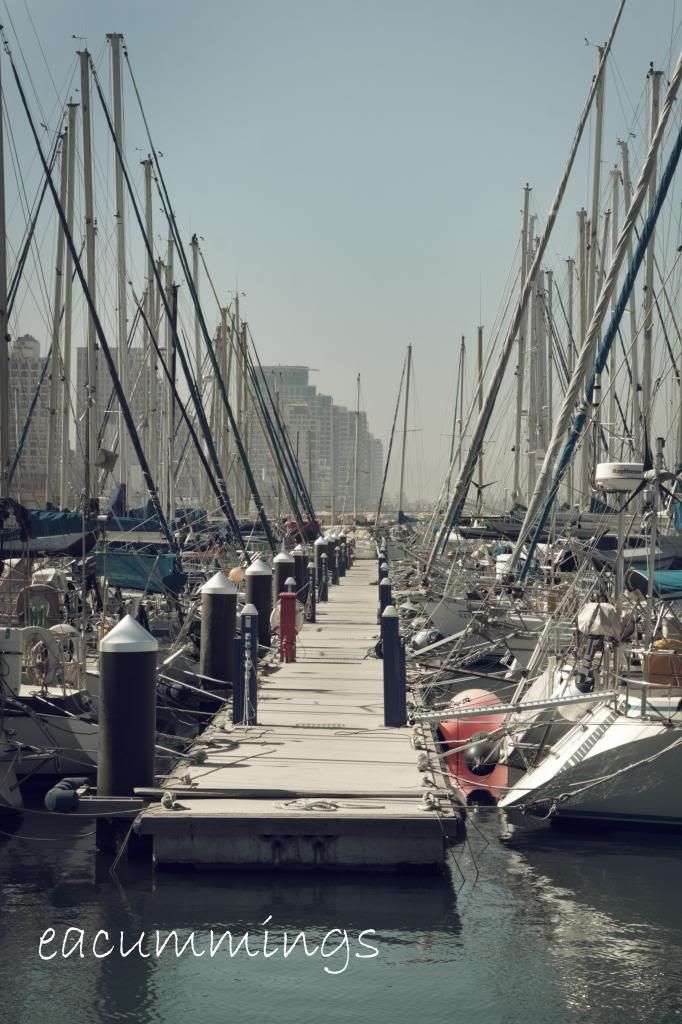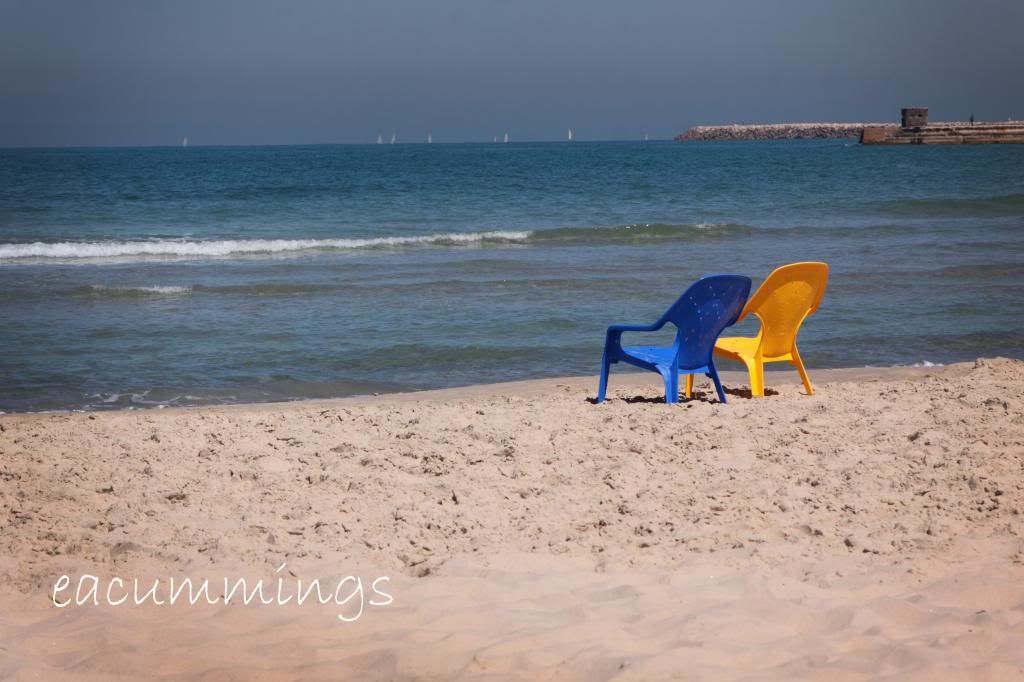 We were sitting on some nice chairs, but when a surly young man wearing a hat telling us to F-off came over to collect payment for the use of the chairs, we begged our ignorance and dumped our things to the sand instead.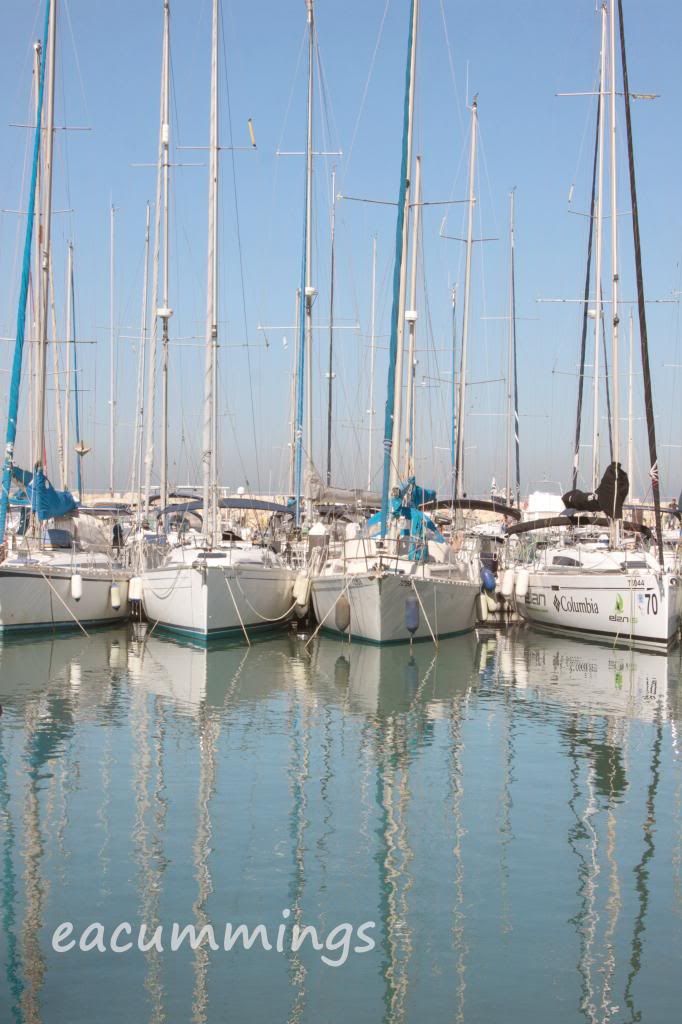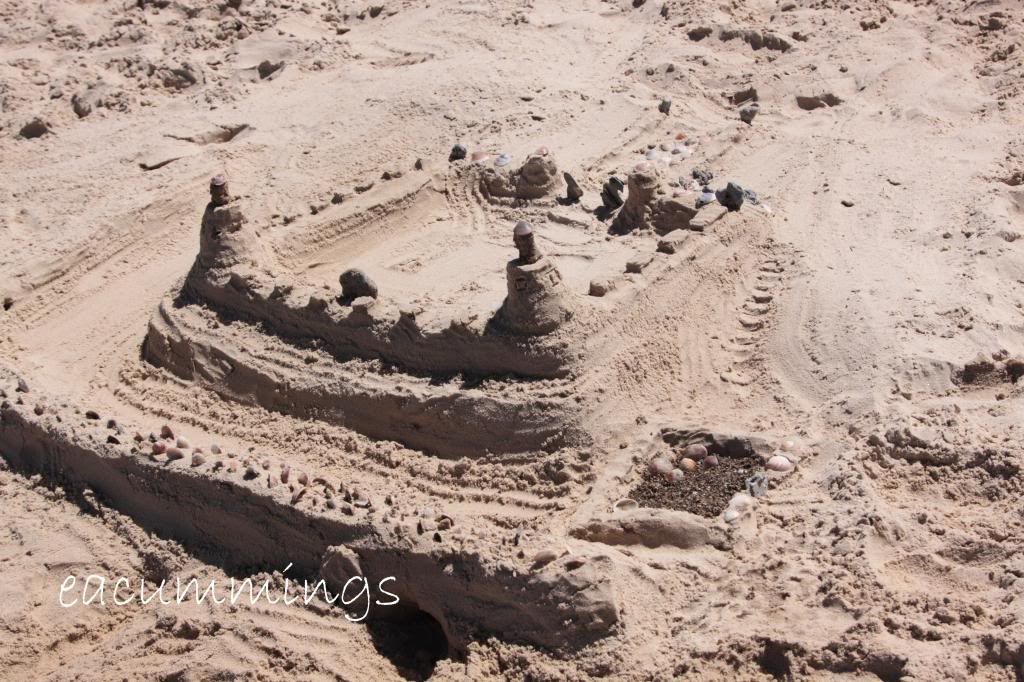 Our totally awesome sand castle
I thought it would be fun to rent a boat, but apparently Chris thinks that being stuck in a boat is not at all relaxing and more like a kind of torture, which led to an
interesting
debate in which there were no winners, and we
sort of
agreed that it was okay to disagree. (I don't really understand how he can't like raspberries either.) But the moral of the story is that we made a beautiful sand castle, and didn't rent a boat.