It took about 5 minutes in Germany for my wee ones to decide that they would like to move there. Of course, a lot of places that we have visited have tended to provoke the same reaction from them. (Excluding Kansas on down South for some reason.)
On May 21 we visited the immigrant museum in Hamburg, Germany, which was the spot that exactly 110 years to the day, my great grandparents on my mother's side had left from to immigrate to the United States.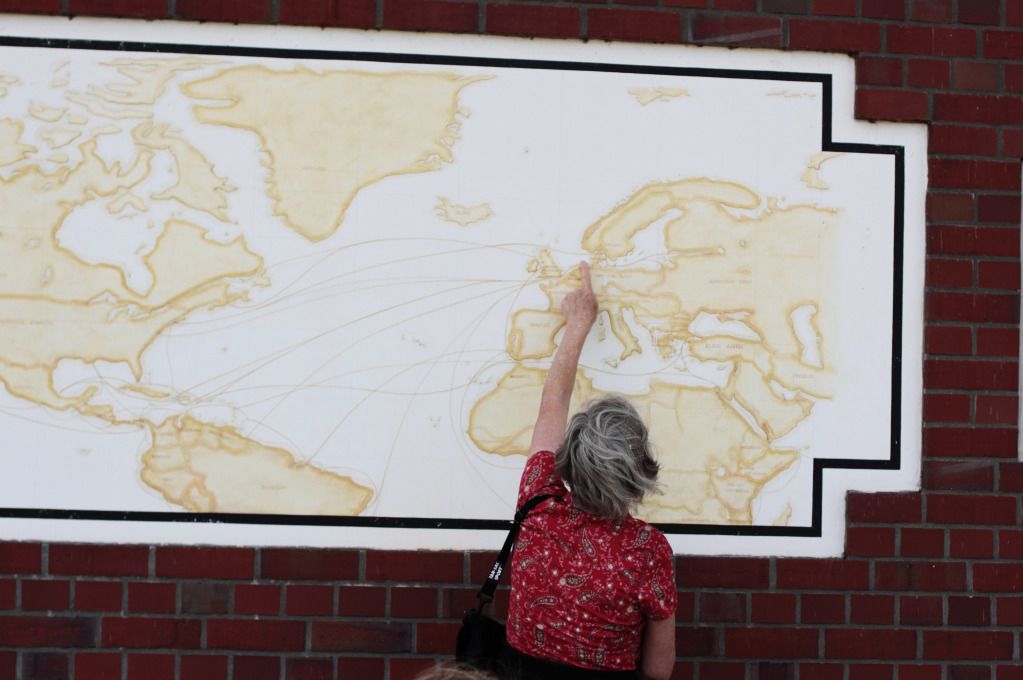 Mom marking the spot that her grandparents had left from
My oldest brother has been doing some research on our ancestry. It appears that a side of our family had the genes of wanders. With no apparent reason, my ancestors picked up their bags and moved. Gradually through the generations making their way from Europe to England to Ireland and Scotland. Continuing from there to New York and then gradually moving from the East coast to the West coast, to where my father was born in California.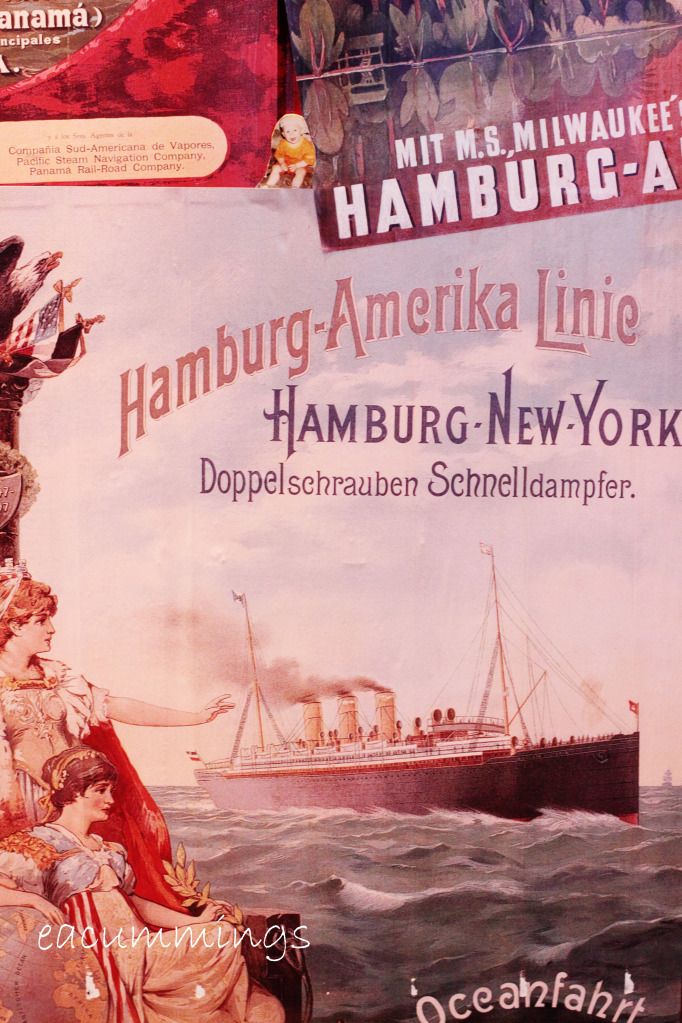 An advertisement coaxing immigrants to America
Some of the 7 kids in my family have picked a spot and stayed there. Some of us, though, seem to have inherited the
Fernweh
of our forefathers. (A German word that literally means "
to ache for distant places
".)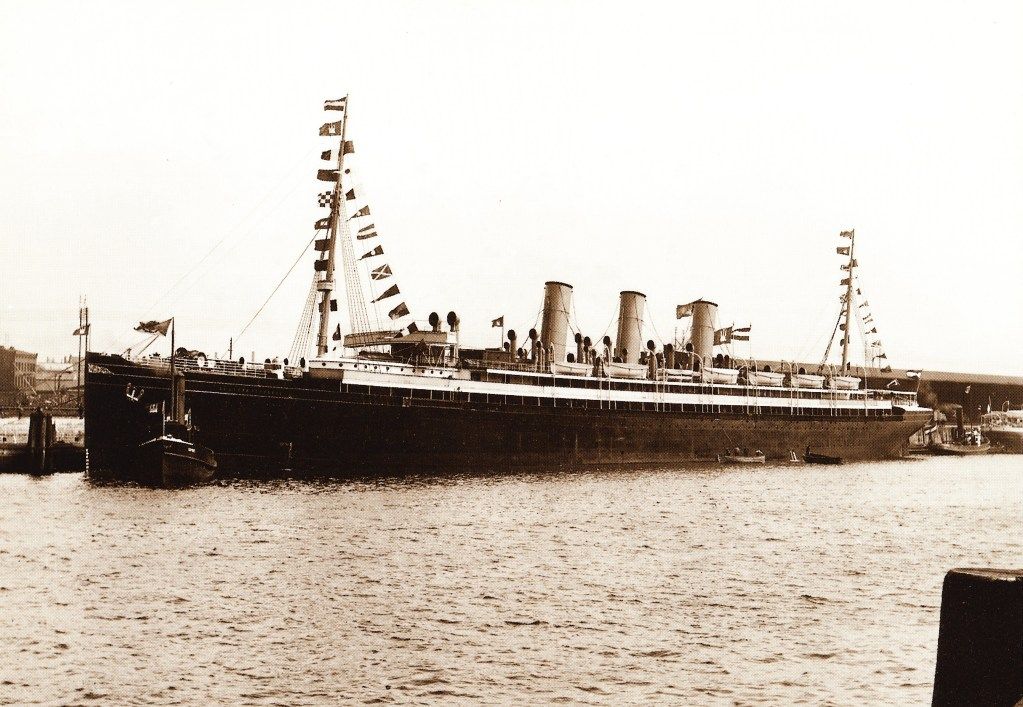 The Auguste Victoria that carried my great grandparents to Ellis Island
When I was growing up, we moved so often that I had a friend whose parents questioned whether my parents were running from the law. To me it seemed totally natural that we moved often, it was more unfathomable to me to stay in the same place all your life. Even now, I start to get restless after a few years in the same place.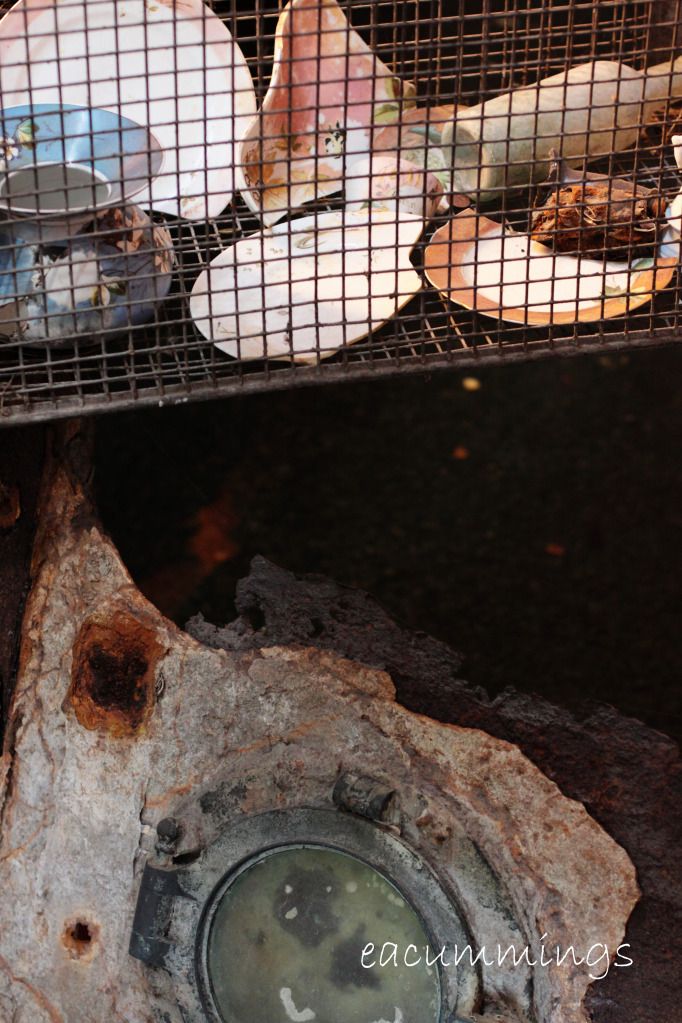 Items from a shipwrecked boat carrying immigrants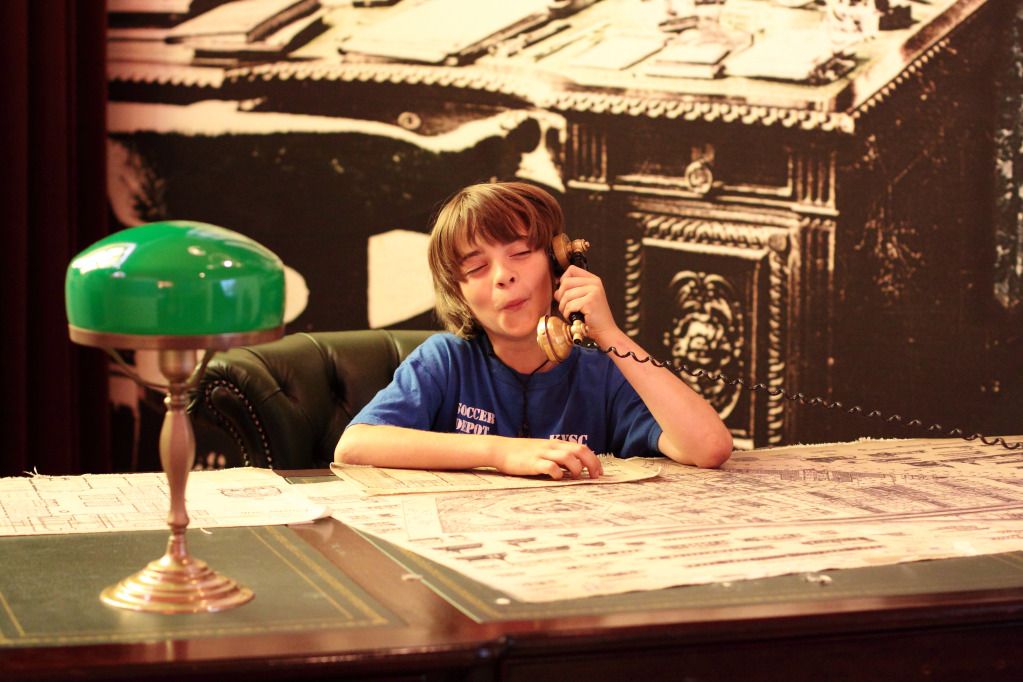 Hamming it up at the "immigration office"
It's interesting to think that the same courage and taste for adventure that ran through my ancestors veins, made its way through the generations to affect even our present day lives; giving my children a
Fernweh
of their own.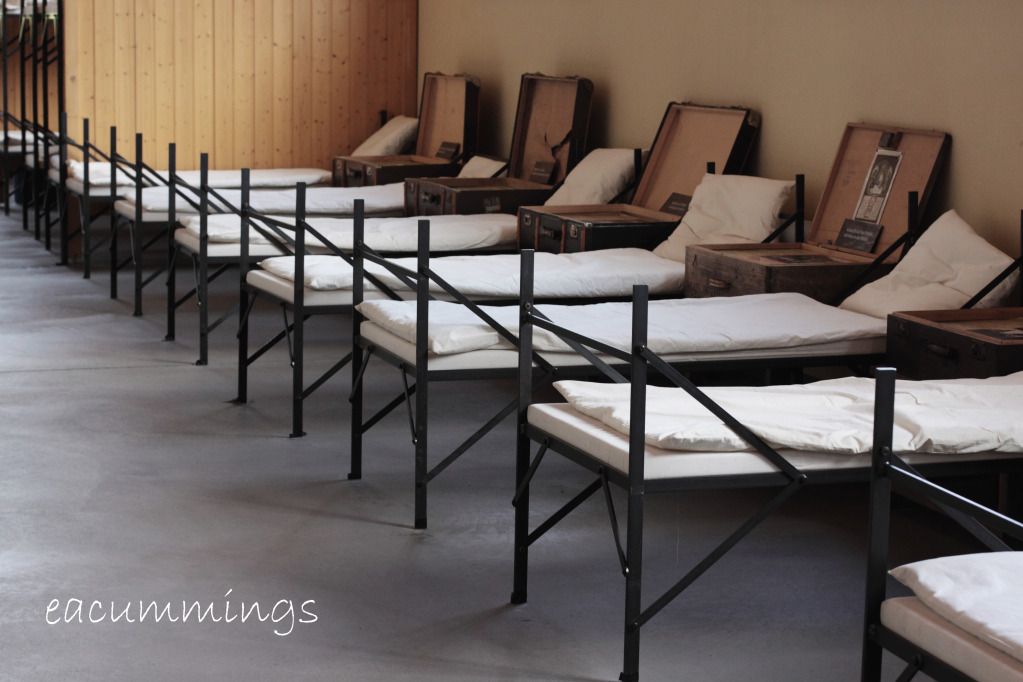 Reproduction of immigrant housing