In an effort to escape this stifling, crazy kind of heat we've been having, we headed to the mountains for our first family camping trip. We drove an hour or so up to an old ghost town, Caribou. Here and there we saw evidence of it's silver mining past, although Mother Nature has erased much of its history.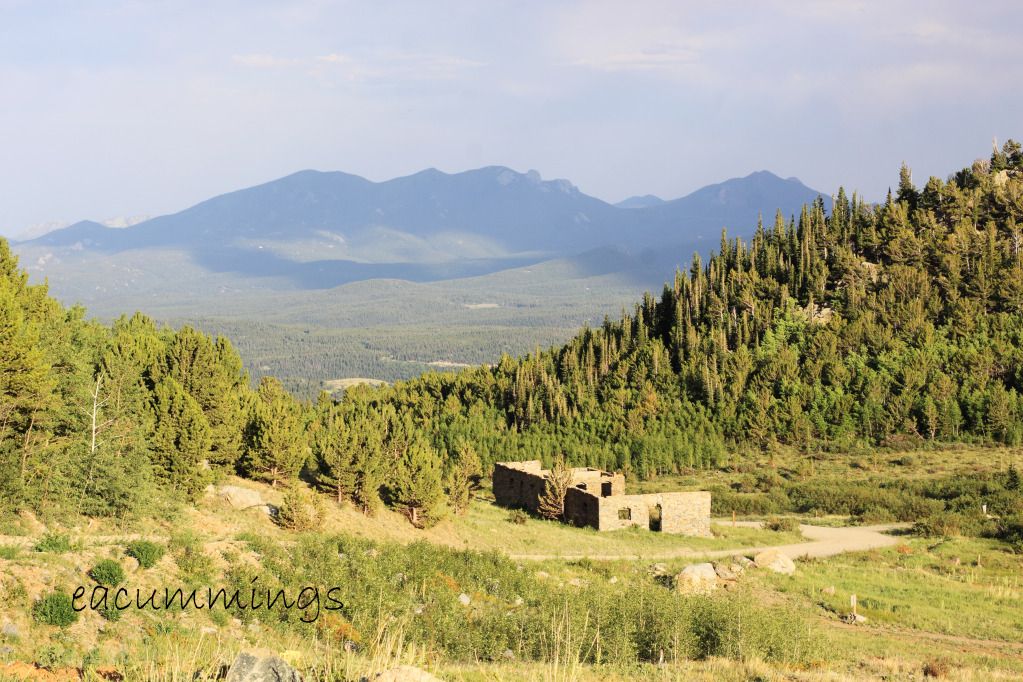 Caribou, Colorado
We adjusted to the fire ban that forbid a campfire, but allowed a camp stove. Although, really, sitting around roasting marshmallows over a little blue flame is not the same experience as having an actual fire.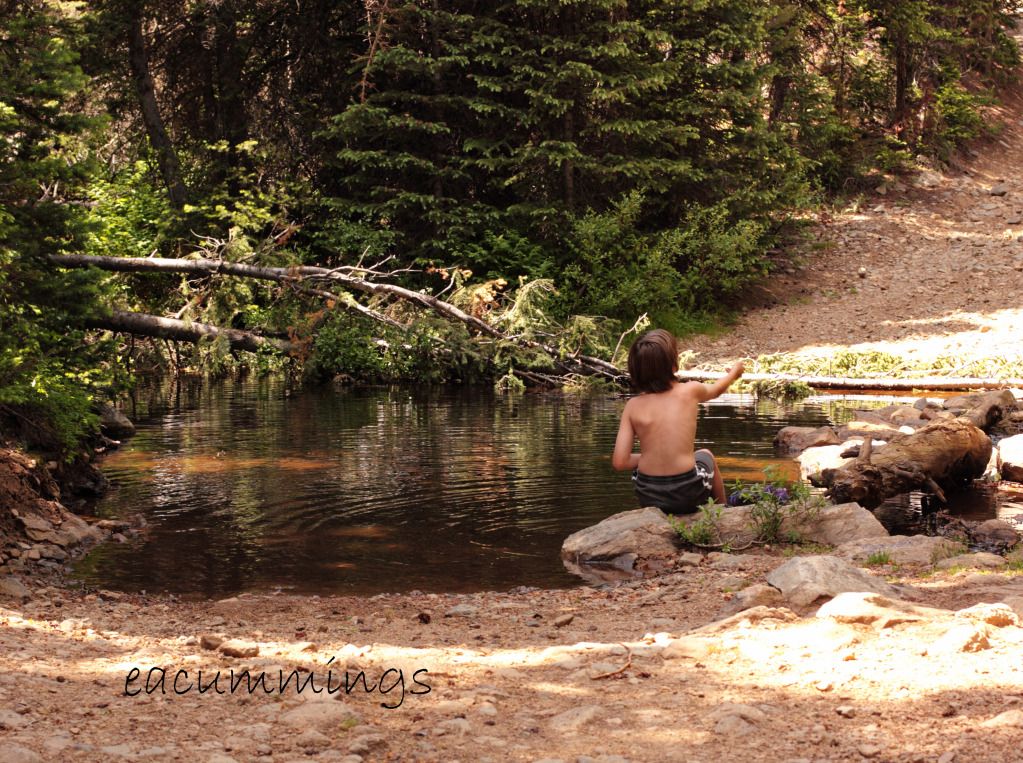 Boys and water...
King of the mountain brandishing his swords
Off to battle
The kids loved the freedom of wide open spaces, small mountain streams, old ruins, and moose tracks the size of my hand. It was an arena made for adventures.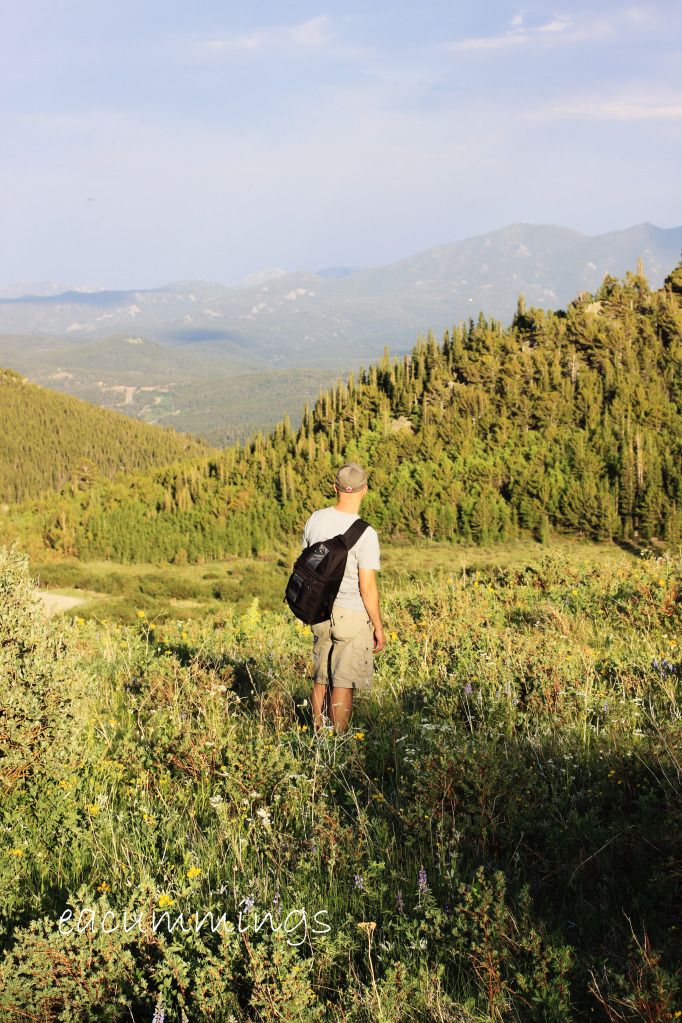 Mountain man...before the slip off the rocks that dislocated a knee...
Someone forgot the pan to cook the carefully selected chocolate chip pancake mix in, which necessitated an early departure and trip to the Happy Trails coffee shop for coffee and croissants. Come to find out the younger set doesn't view mesquite flavored pistachios as appropriate breakfast food.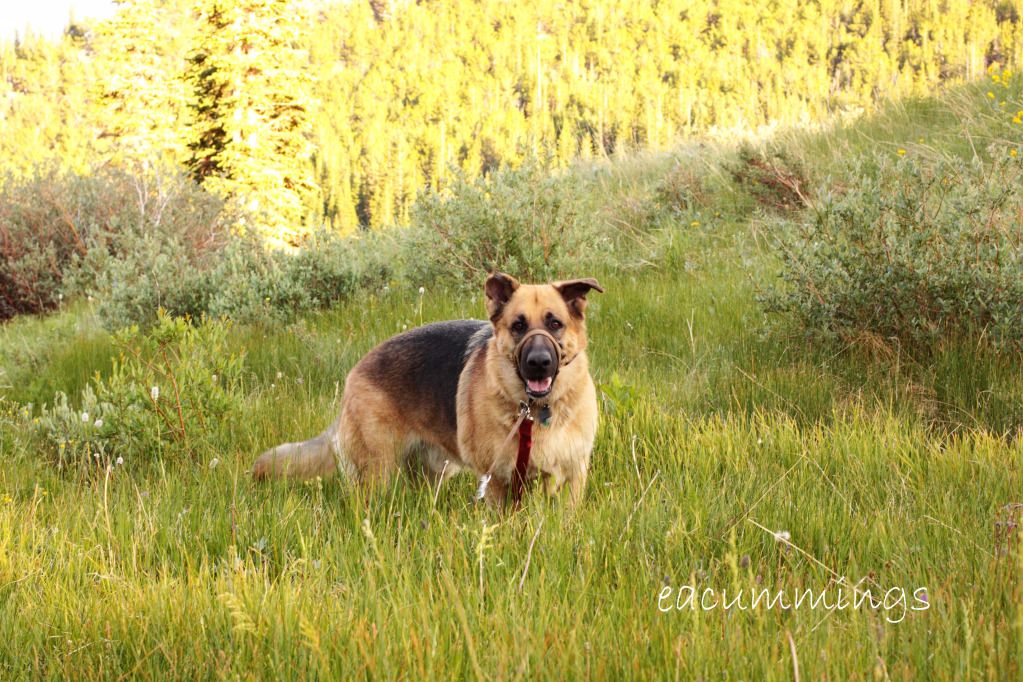 Roscoe
We brought the dog, who enjoyed his adventure just as much as the kids, and slept outside the door of the tent to guard us from the wilds. Next time though, he needs to carry his fair share.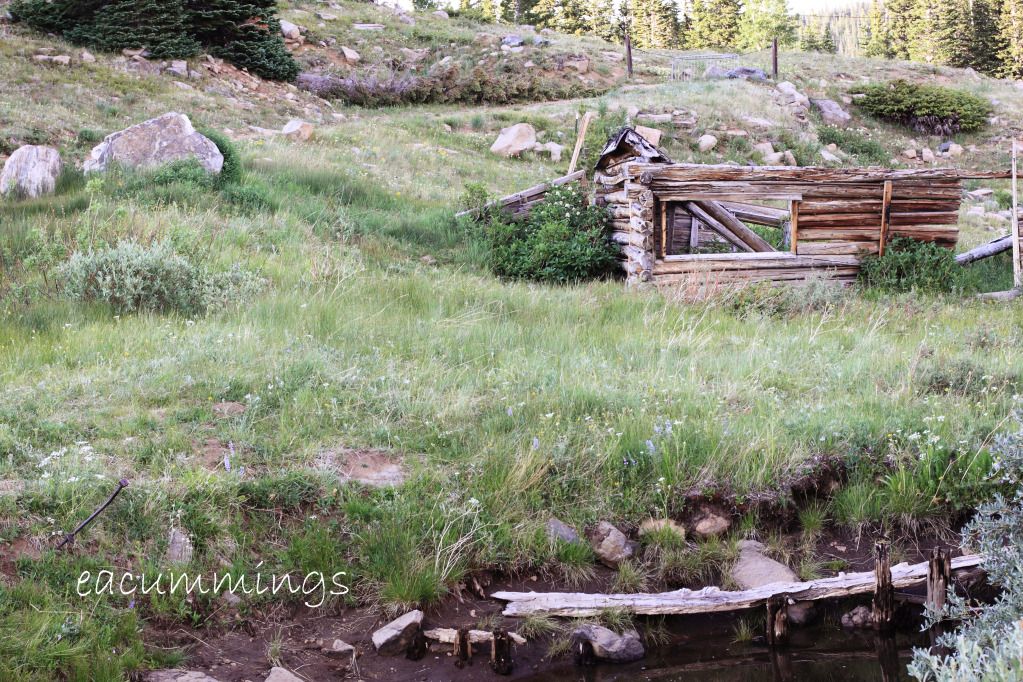 A tiny cabin that now houses only wildflowers and grasses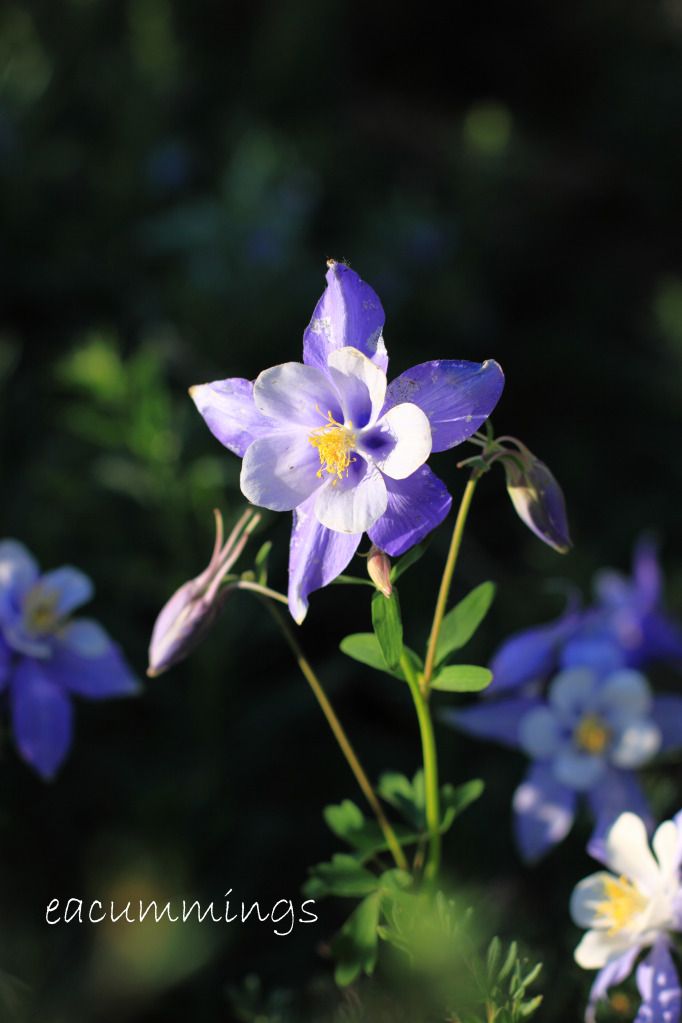 Columbine
I remembered vacationing in Colorado when I was a girl. My dad kept stopping and exclaiming over the flowers, bending over to take pictures. I thought it was funny at the time, that in the midst of the majesty of the Rocky Mountains, he was enthralled by the little wildflowers at our feet. He was especially enchanted with the Columbine. He would have liked this one, I think.