I am coming out of a travel and pastry withdrawal haze. You know the sensation where you are swimming under water and when open your eyes everything is sort of blue and wavy, and it's a bit disorienting? That's how I felt all day yesterday after arriving home the night before. But today I feel more human and ready to tackle some pictures.
The friends that we stayed with in Hamburg lived in a cozy apartment overlooking the most beautiful (and tidy) gardens. I peeked out the window in the morning to see the neighbor below giving a morning welcome with a colorful array of sheets drying in the breeze. I was enchanted.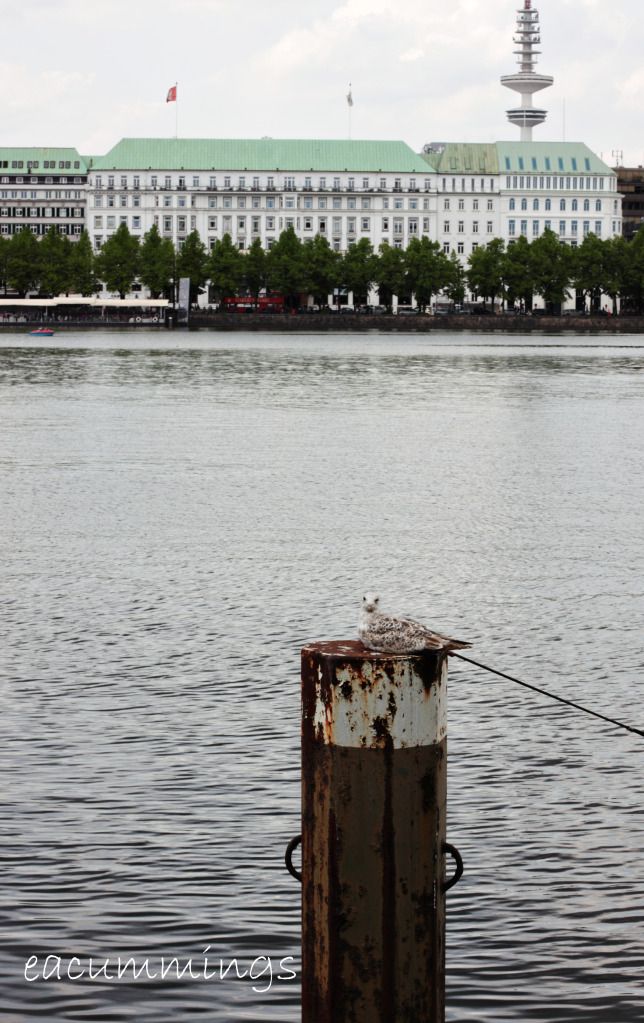 We were treated to a German breakfast of ripe tomatoes and fresh mozzarella sprinkled with herbs, crispy, sliced cucumbers, scrambled eggs, and fresh pastries from the bakery. And the company of best friends that we hadn't seen in too long. It was a perfectly gorgeous start to our vacation.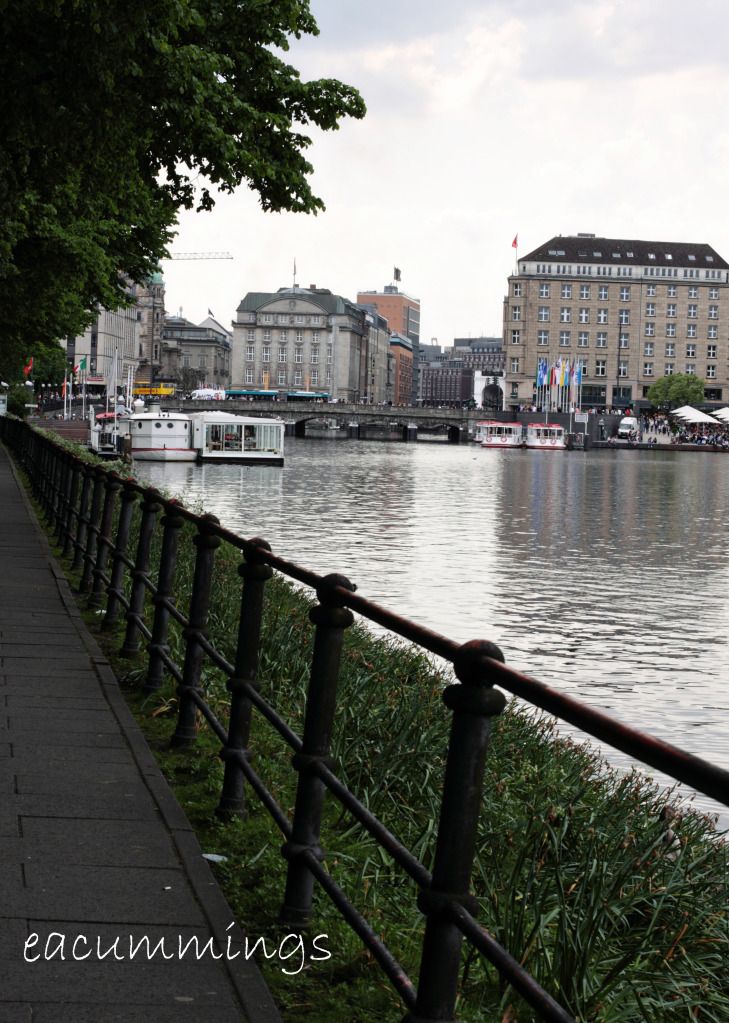 We took the train into downtown Hamburg and spent the day walking around, taking pictures, drinking coffee, and sampling any bakery that we passed (which would turn out to be a recurring theme).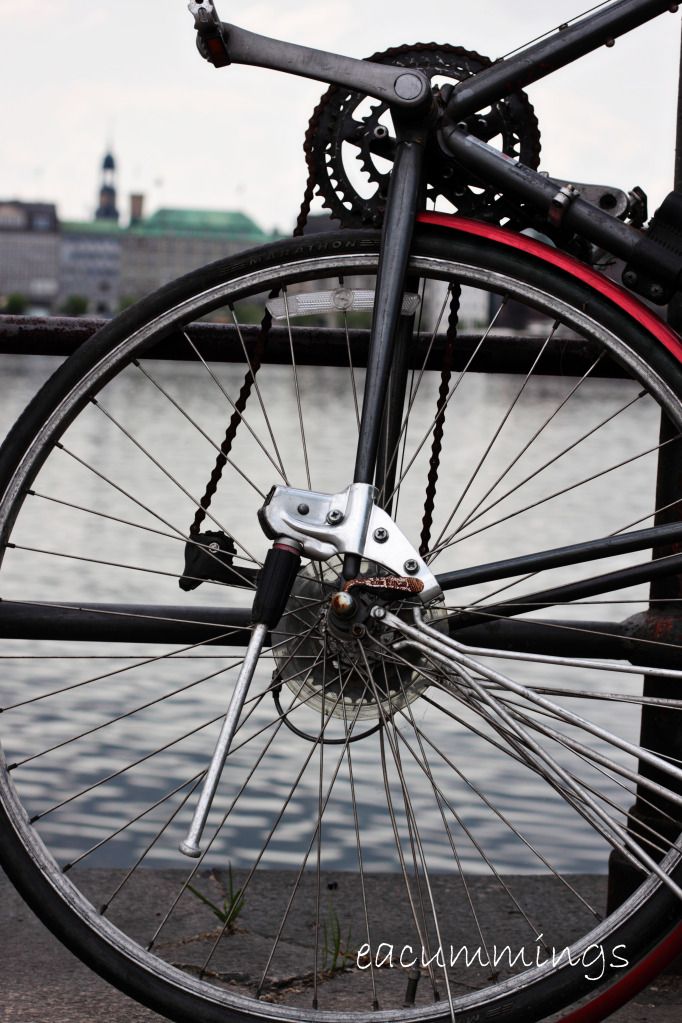 Hamburg is the second largest city in Germany. Much of the city was devastated during the bombings in the second World War, and by a fire resulting from the Allied "firebombing". My great-grandparents on my mother's side immigrated out of Hamburg in 1902. So I felt like the city held a bit of my history as well.
Welcome to Germany.