We got to borrow my sis in law's beautiful, zippy car one day and drive the autobahn the way it was meant to be driven. We headed to Cologne to see the Dom (more on that another day) and the Gestapo museum. The clouds were dark and hovering; threatening to deluge us at any moment. I felt like it fit the mood of the city.
On a narrow street of what looked like an apartment building, so inconspicuous and ordinary that we almost walked past, was the posted sign
National Socialism Documentation Center
. Inside was an old Nazi prison, preserved in it's original state. I'm not sure what I was expecting, but the air felt heavy with the weight of memories.
We accidentally made a backwards loop and started down below where the cells were.
The prisoners had left behind names, stories, poems and etchings, hoping that by leaving a trace, they wouldn't just disappear into the void. But that some mark would remain saying,
I was here, I lived, I mattered.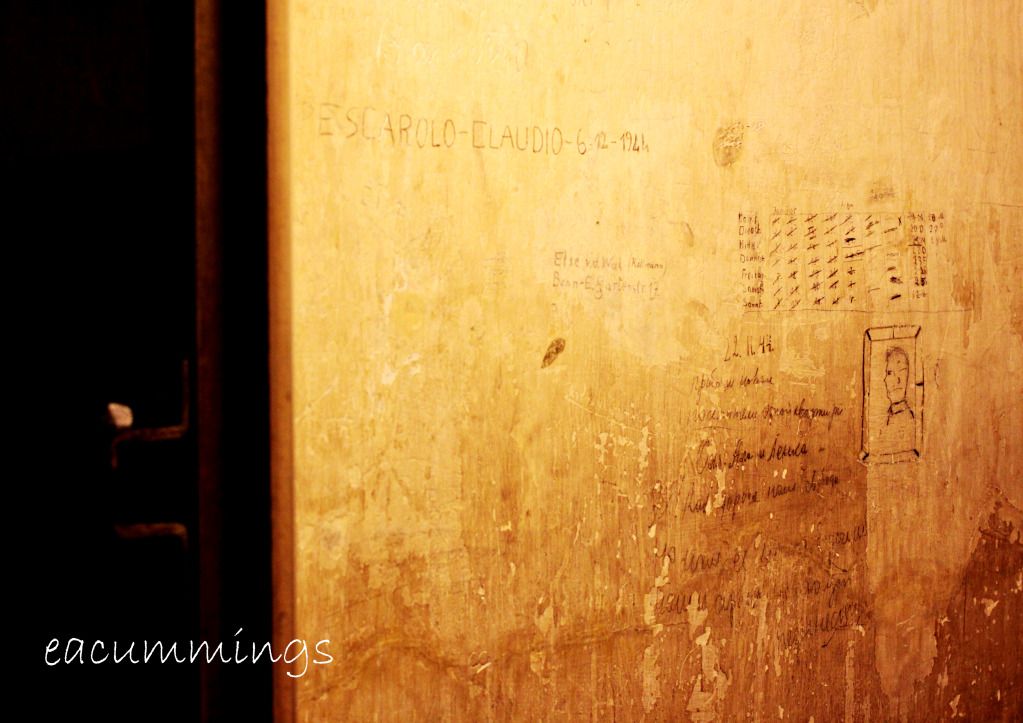 The wall of the first cell
There was a hushed, reverent silence...at least until I smacked face first into the glass of the cell that I didn't realize was there. The burly, uniformed man gave me the eye and came over to make sure that I hadn't damaged anything of his. Nope, just my nose. I smiled as innocently as I could since I was waving my tourist flag bright and boldly with my huge camera slung around my neck, and English tour headphones on my ears. I looked like a dork, but at least a repentant one.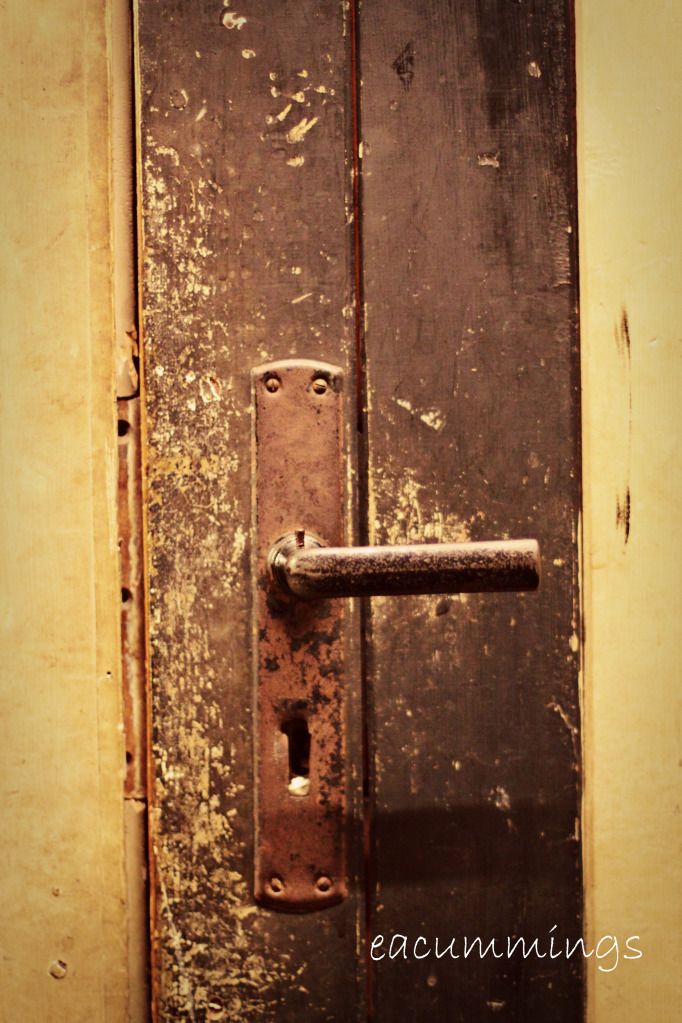 The original handles were still on the doors to the cells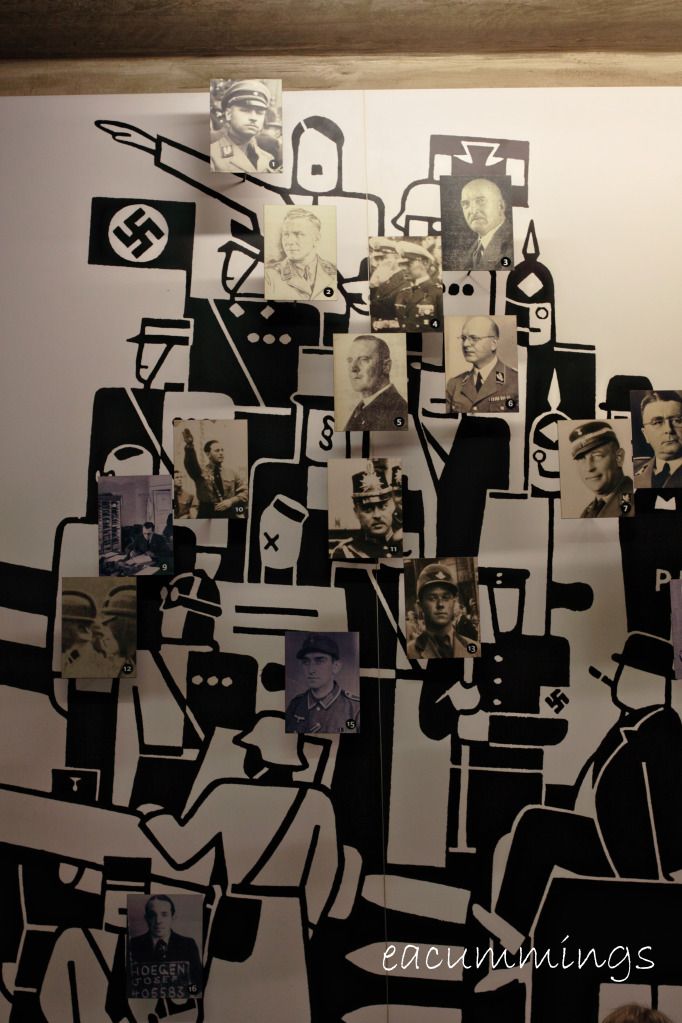 An artist who had fled to Holland made this depiction of Hitler's heirarchy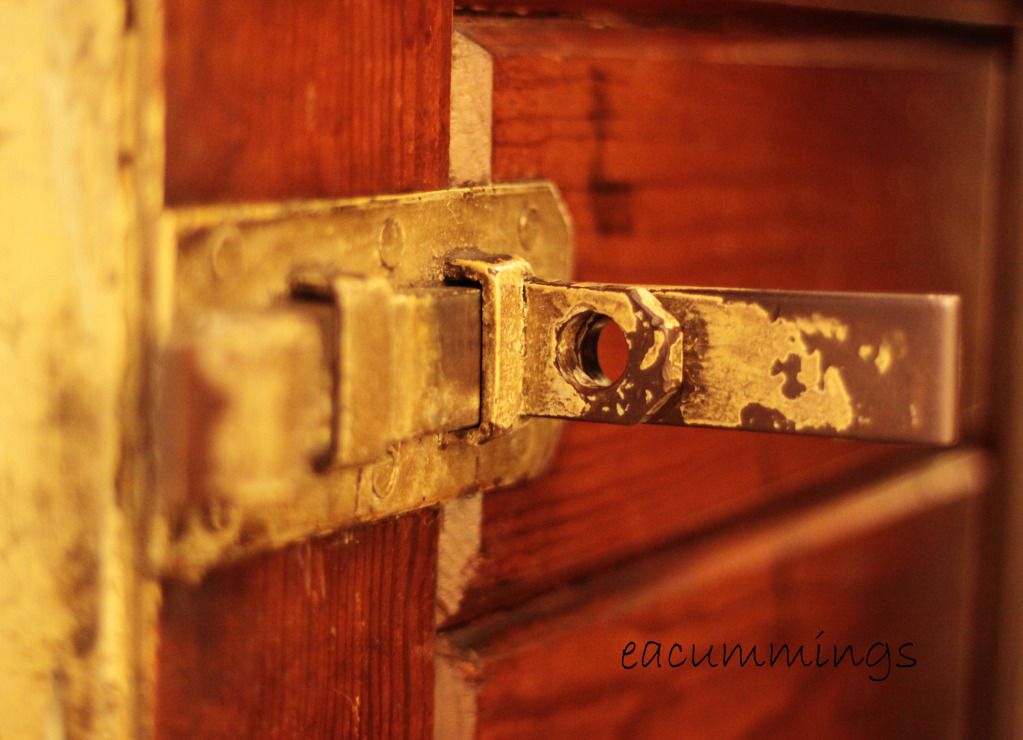 Padlocks to the doors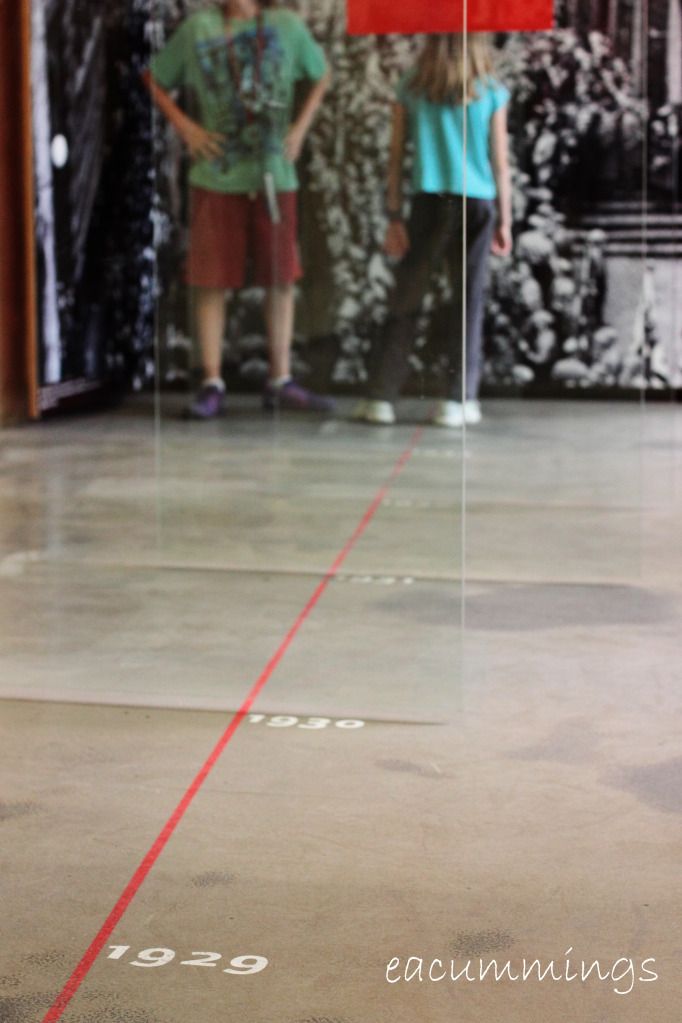 A series of displays showing the progression of events.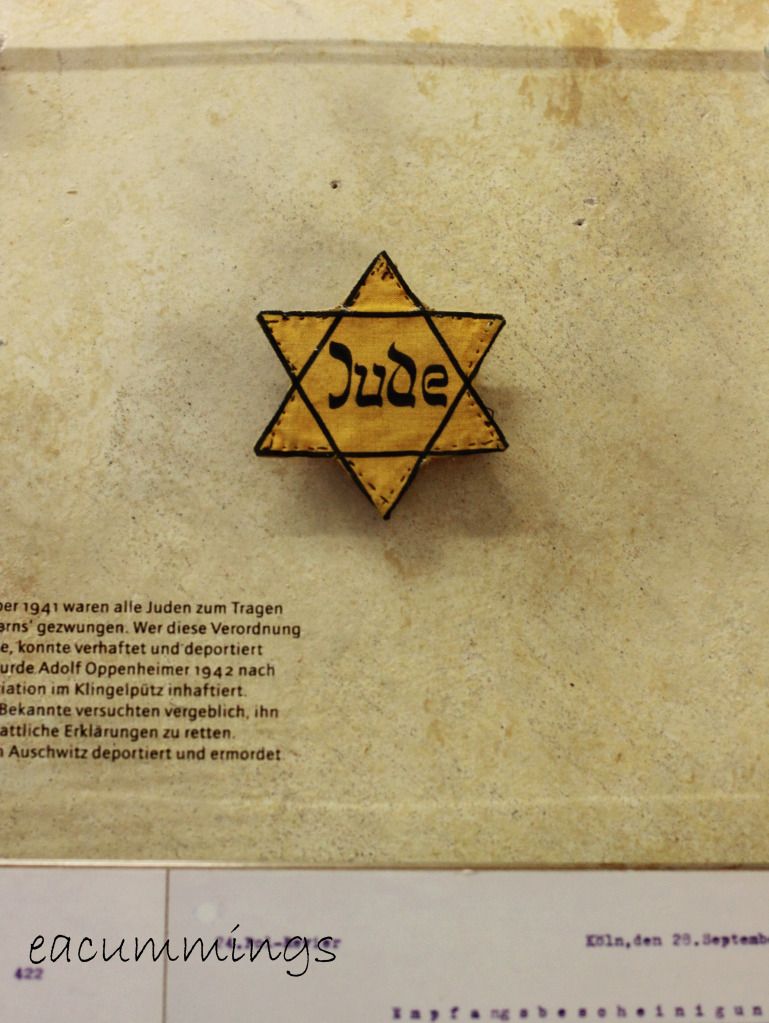 The Jewish star
At the end of the hallway, steps from the courtyard where executions were made, was a silent room occupied only by a wooden bench. One by one, on the wall, were projected the names of the victims murdered in this building in a never ending loop. Just below the names, were dried bouquets of once beautiful flowers left in decaying remembrance.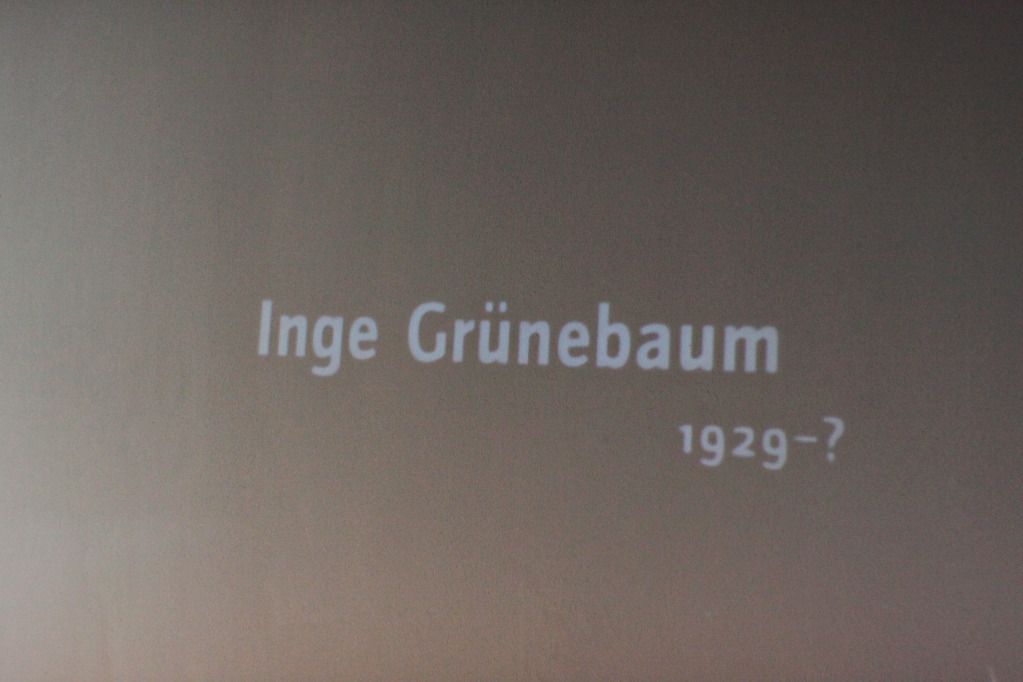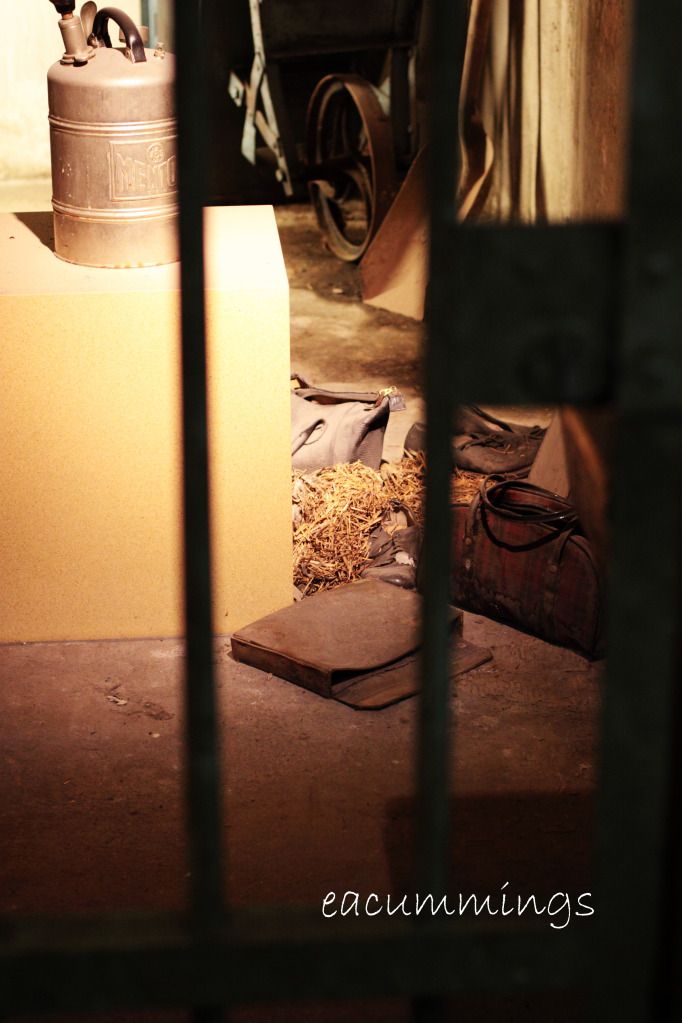 Items left behind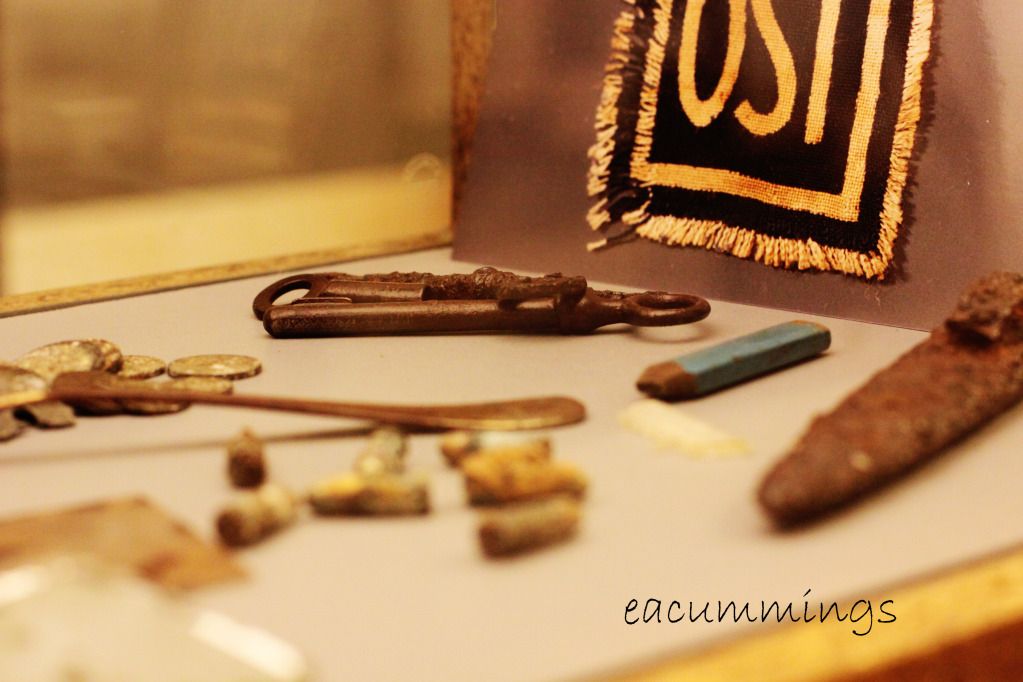 Items found in the cells
An America soldier scratched his name on the wall the day after liberation, and I whispered to the walls that I was sorry we hadn't come sooner.
It was a little bit overwhelming because of the amount of information presented in all of the levels. The walls were lined with people's stories, facts and lists of information. I took more pictures in the beginning, but as we went on, I just tried to soak it in, and maybe somehow by remembering, honor the lives that had been touched.