Heidelberg has a rich and storied history. It escaped the bombings that decimated other cities because it was a university town. and the US forces also later used it as a garrison base. As a result, the town retains its charming, old world feel. It was an easy place to fall in love with. My brother and sister-in-law indulged our wide-eyed flagrant, touristy need to duck into every souvenir stand we saw. Aidan found a jaunty, green felt hat with a white feather that he has lovingly worn since then.
I don't quite have the words to adequately describe this beautiful little town, so hopefully some pictures will do it for me.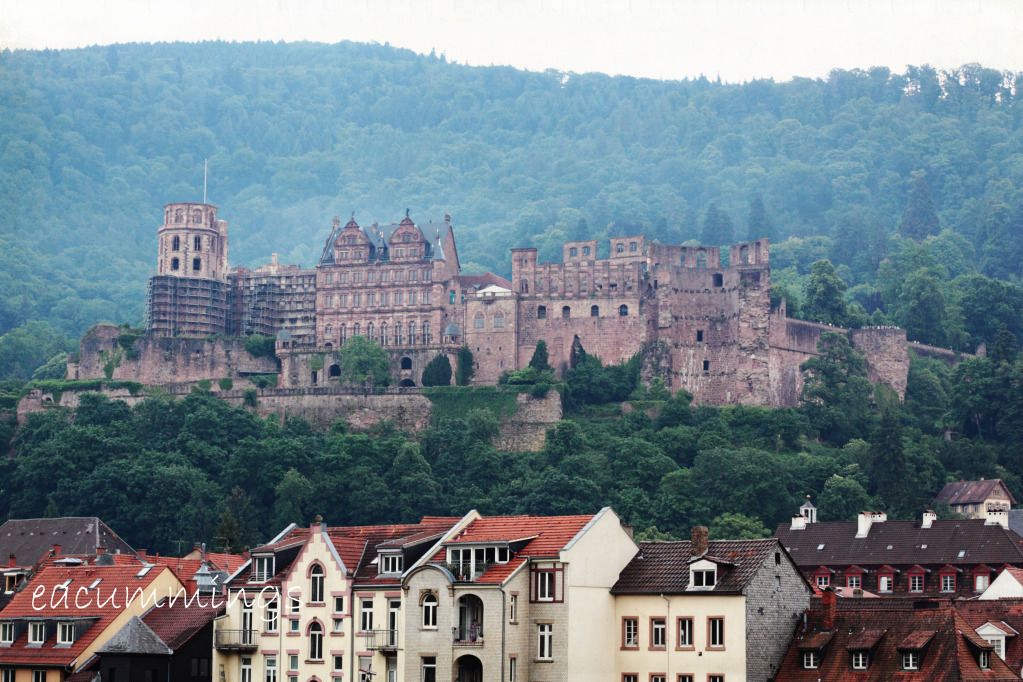 Heidelberg Castle
River Neckar
We were finishing our English tour and sitting in the flickering candlelight of the old chapel when the stone walls began to echo from thunder and filled the space with the sound of heavy rain. It was perfectly glorious. It was over as quickly as it began and the clouds rolled back leaving a trail of mist between the green rolling hills and sprawling village below.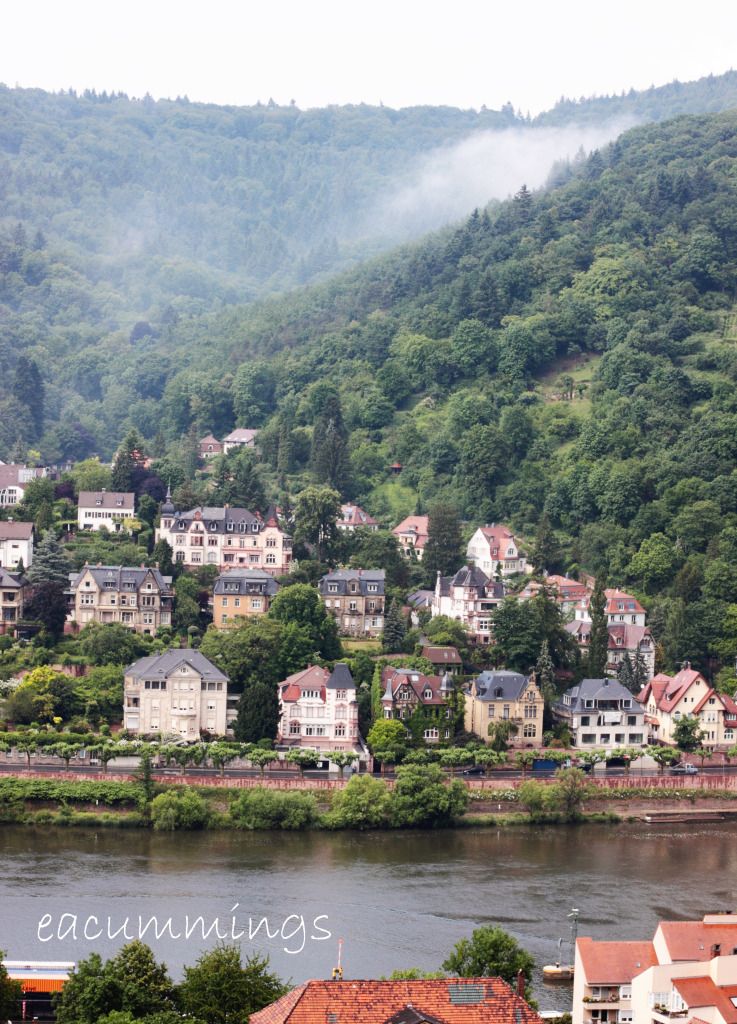 The view from the castle walls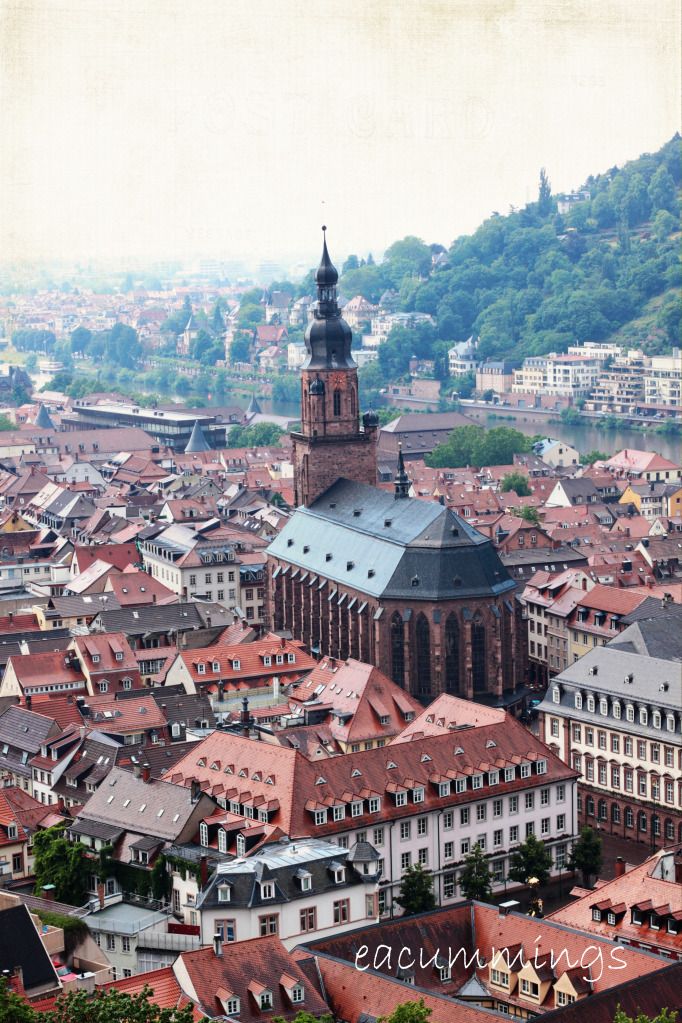 The Altstadt (old town)
Castle view from across the river
The castle has many different layers beginning from around a thousand years ago that have been alternately destroyed and rebuilt through the centuries. At one point in our tour, I was distracted by a man who was videotaping his dog riding a skateboard, so I missed a whole chunk of the history.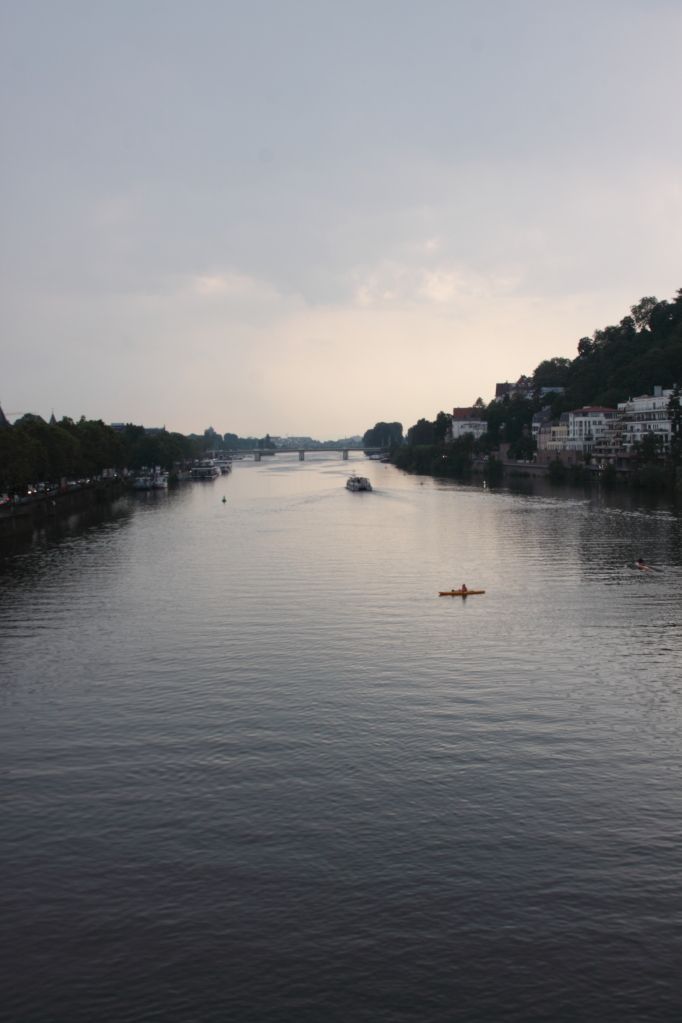 Dusk on the river
The largest wine barrel in the world is in the cellar of the castle, and the castle keeper of the wine was a dwarf who could out drink any other man. The story goes that he eventually died because someone dared him to drink a glass of water.