We visited Wismar on a sunny, sunny day and walked around the open air market. Chloe delighted two older ladies by simply being American, and they crowded around in halting English asking if we were from California. I bought a huge floppy straw hat. Aidan and Chris ate more currywurst, which is a Middle Eastern/German infusion. It's like a bratwurst with a spicy, curry, tomato sauce. And it's scrumptious, at least the first couple of times.
It was Chris' first time to drive on the Autobahn and he was really excited. Until he set eyes on the car our economizing afforded us. The autobahn has 3 lanes for varying speeds. We were in the far right lane putt putting along as Chris tried to coax our souped up golf cat into action. Beautiful, sleek vehicles were whizzing by us at dizzying speeds as we considered whether it would be faster to get out and push.
After leaving the city center, we drove the rest of the way to the sea. I was expecting the sunny, warm weather to follow us. But it was cold,
and
windy! It was beautiful though, with miles and miles of horizon.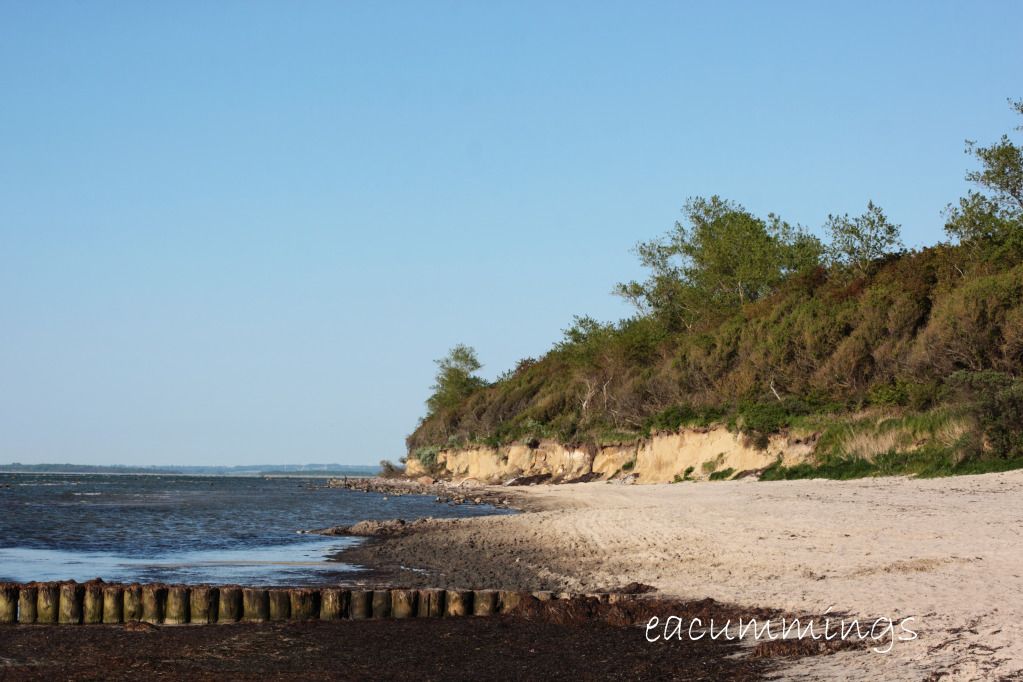 The beach was dotted with colorful little huts with their backs to the wind. People rented the huts and would spend the day sitting there in the purportedly therapeutic salt air. We dragged some huts into a semicircle to make a blockade and huddled behind them in blankets and fortified ourselves by frequent trips to the snack stand for hot coffee.
Our kids made a bee line into the water, never mind that it was frigid. Water is for playing in, catching krill, and hauling buckets up for sand castles.Aidan's head kept bobbing farther and farther from the shore, until a nervous mommy stopped the adventurer by demanding that he stay closer to the beach. It didn't take too long for little lips to turn blue and need a tent made out of blankets and towels to cover shivering bodies.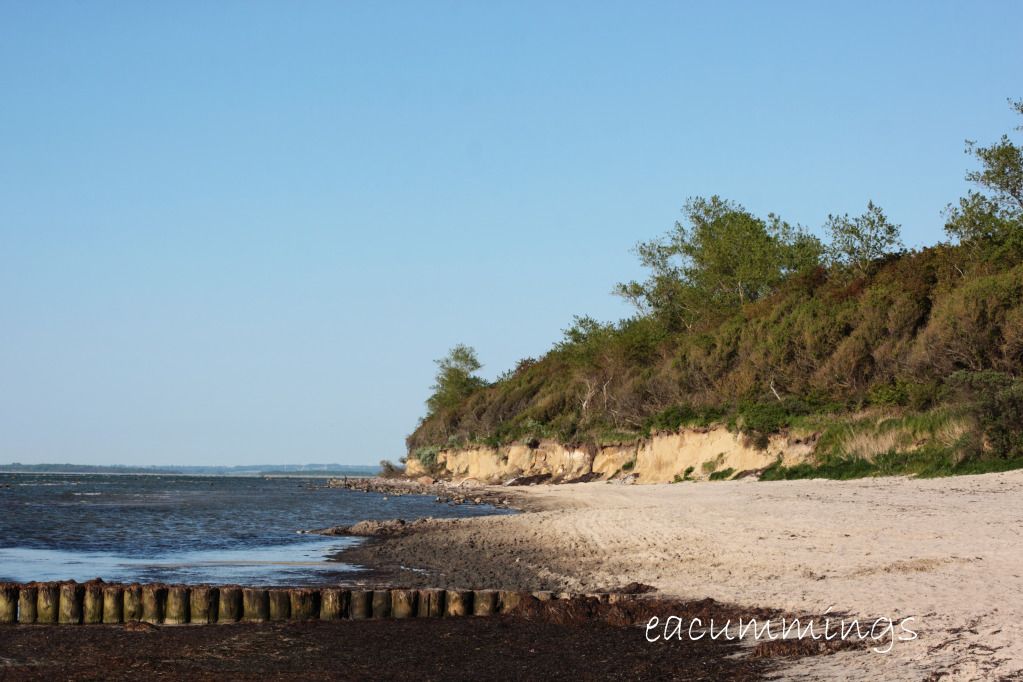 I kept turning to Chris and saying, "Can you believe we are here?"
Daddy lost his sweater to a chilly little girl
The beginnings of sunset
It had been a gorgeous memory making day when we finally headed home full of sand, and wind, and apple strudel.