You know those food blogs that promise a recipe and then make you scroll through 25 pictures (sometimes artfully photographed) of their food, and short stories about everything under the sun, until you
finally
reach the recipe? That annoys me. Cut to the bottom line, as my dad used to say. Give me one beautiful, picture to see that it looks yummy, and the goods. Seriously.
In fact, I'll even go first. Here's a recipe for my new favorite cookie: (Adapted from "The Kitchen Ecosystem" by Eugenia Bone.)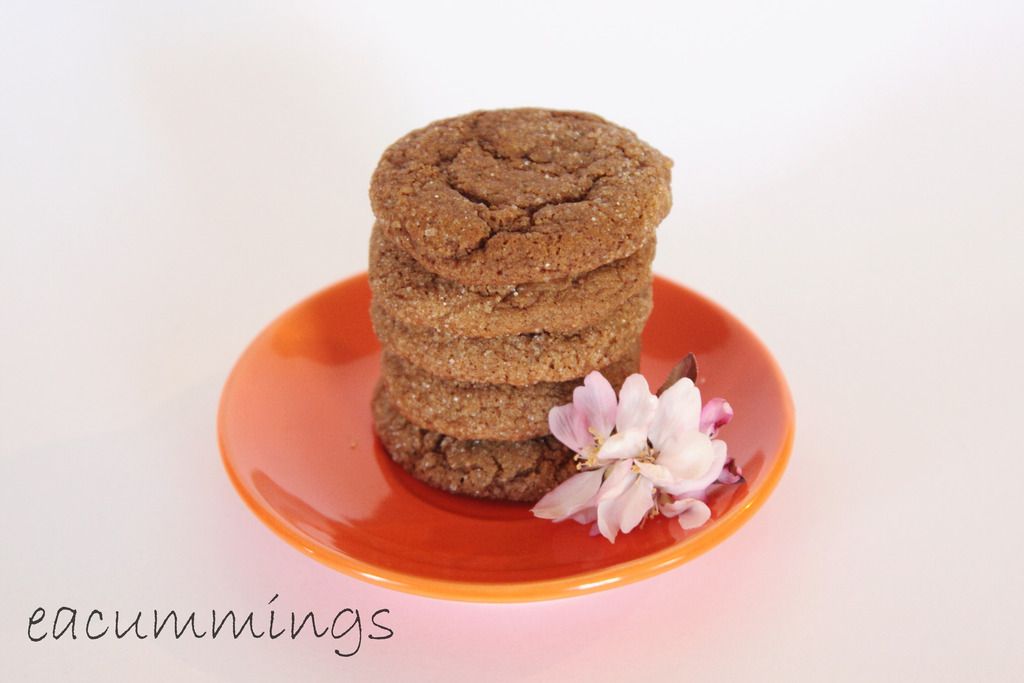 cookies for all
Chewy Ginger Black Pepper Cookies
2 1/4 C flour
1 tsp baking soda
1/2 tsp ground cinnamon
1/4 tsp freshly ground cloves
1/4 tsp freshly ground black pepper
1/4 tsp cardamom
1/4 tsp salt
2 heaping tablespoons of grated fresh ginger, or 2 tsp ground ginger
12 tablespoons unsalted butter, at room temp
3/4 C sugar
1 egg
1/4 C molasses
Raw sugar
Preheat oven to 350. In a large bowl, combine flour and spices. (If using fresh ginger, wait and mix in with butter mixture.) In a separate bowl, beat butter and sugar until light and fluffy. Adding one at a time and beating well after each addition, beat in egg, molasses, and fresh ginger (if using). Add flour mixture and beat to combine. If you cannot roll into little balls without it sticking to your fingers, add up to 1/2 C more flour.
Place raw sugar in bowl. roll dough by heaping teaspoons and then roll in sugar. Place on baking sheet 1-2 in apart.
Bake 8-10 min.
And there we are, short, sweet and to the point.