The other day I painted a chair yellow. I discovered something amazing. Michaels has these little bottles of Martha Stewart paint that can purportedly paint on just about anything-metal, glass, wood, fabric. The shelves were arranged with the most delicious colors lined up in little rows like rainbows. The problem was picking one color. I exercised great restraint I thought, and only bought two. One was glittery Feldspar. It's sort of a blueish-greenish color with sparkles. I have no idea what I will do with it, but a girl has to be prepared, just in case. The other color was Jonquil. Which is apparently, "a narcissus with clusters of small fragrant yellow flowers and cylindrical leaves". (I thought maybe it was French for "yellow". ) It turned out to be just the right amount, and color to paint my now cheerful looking chair.
I've been reading this book called "Maman's Homesick Pie". The story is the the author's (Donia Bijan) attempt to tell the story of her heritage through the prism of food. ("A Persian Heart in an American Kitchen") Every memory is laced with a beautiful recipe that symbolizes a certain sensory awareness. It makes the kitchen table feel both magical and inviting, the kind of warmth that binds together cultures, and cements life when everything else may be shifting.
I made the Orange Cardamom Cookies from her book for my littles as they stomped in from school sprinkling a trail of snow in their wake. I have no doubt that my shapeless little cuts didn't look the way the author had in mind. But both children, and the two extra neighborhood kids, burned fingers and lips as they hastily tried to shove the bites into their mouths. After the first taste, they judiciously divided up the rest to insure that everyone got a fair amount, and then used fingers to scrape the rest of the crumbs off of the pan into mouths.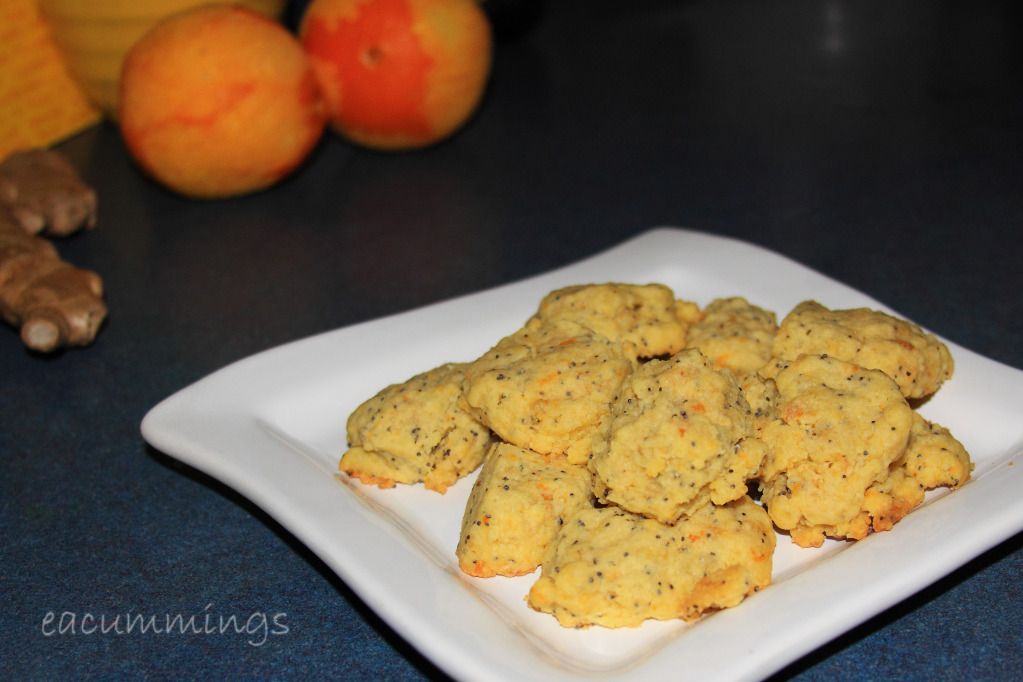 I'm grateful the Donia Bijan shared some of her story so that I can take some of the warmth from her Maman's kitchen and translate it into mine.
Orange Cardamom Cookies (adapted from "Maman's Homesick Pie")
1/2 C butter plus 1/2 C coconut oil
1/2 C organic sugar
1 egg yolk
Grated zest of 2 oranges
2 C unbleached flour
1/2 tsp salt
1/2 tsp ground cardamom
1 T poppy seeds
~Beat butter with electric mixer until it whitens. Add sugar and blend well. Add the egg yolk and zest. Combine flour, salt, cardamom and poppy seeds then fold into butter mixture-mixing just enought to combine the dough. Form into 2 logs, wrap in parchment paper, and chill for about 30 minutes. (This is where it went wrong for me. I have the same trouble with pie crusts-they don't stick together and all fall apart. Which is why my cookies look all crumbly instead of neat little rounds! I had to end up using my hands to smash little cookies together. I'm sure it's an operator error) Using a sharp knife, cut the logs into 1/2 in thick rounds and place on cookie sheet. Bake at 350 for 12-15 minutes.