Yesterday, the kids and I went for a wee (7 hour) hike with a friend. It was absolutely, stunningly gorgeous, and fed our
souls.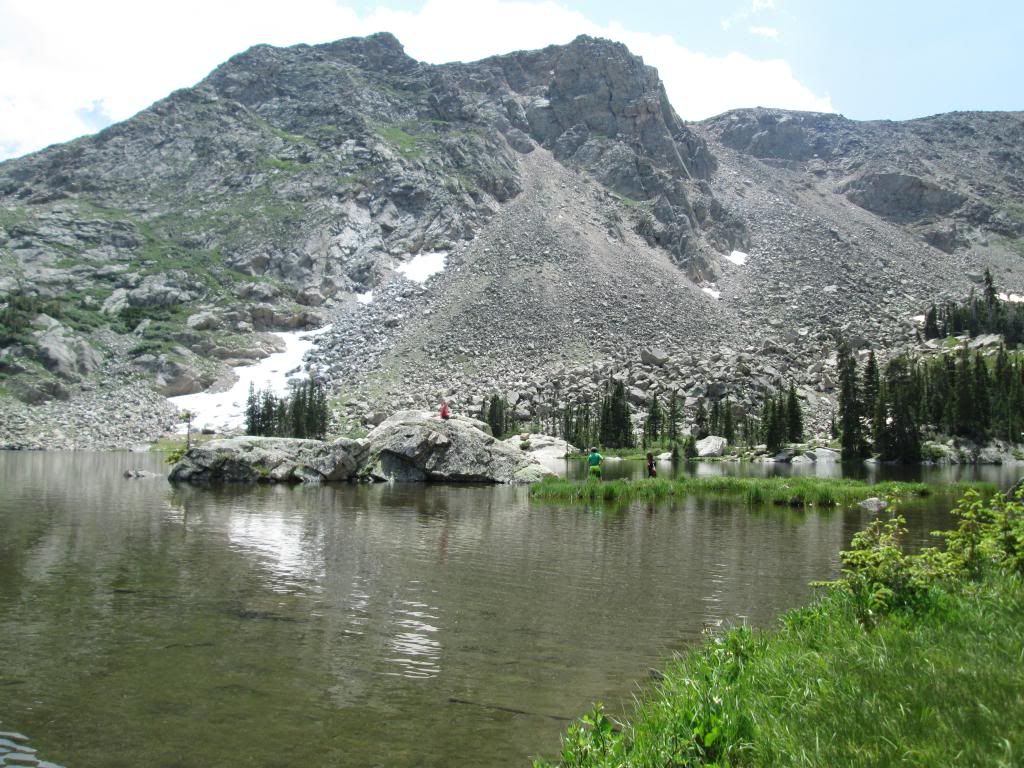 Diamond Lake
See waterfall
equals
want to climb waterfall
for my small ones.
That little dot at the top? There's Aidan, with Chloe not far behind. I was just happy they didn't meet a bear at the top munching on some berries.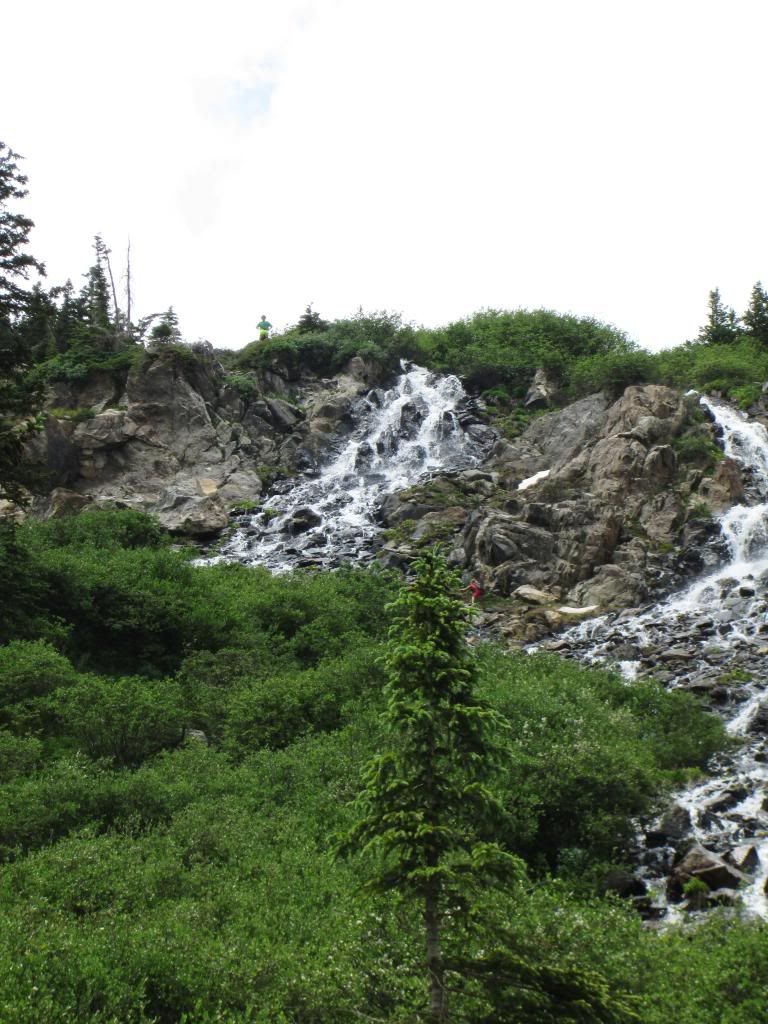 I did, at this point, decide that we should probably climb up after them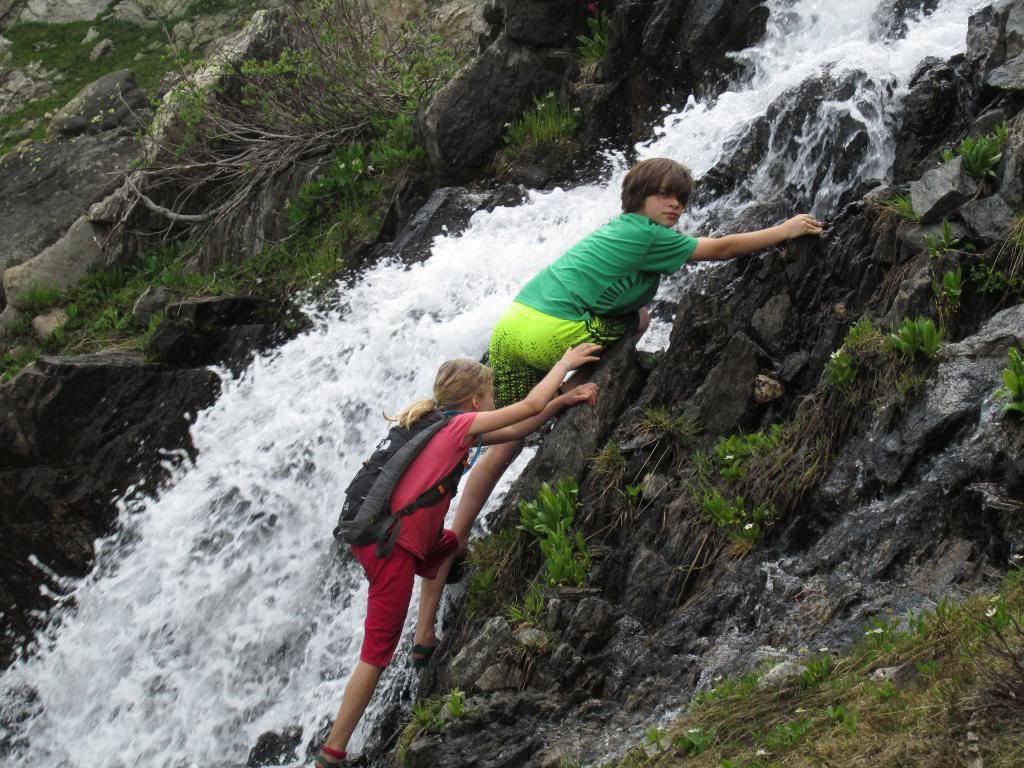 A close up of the awesomeness in action
The view from the top...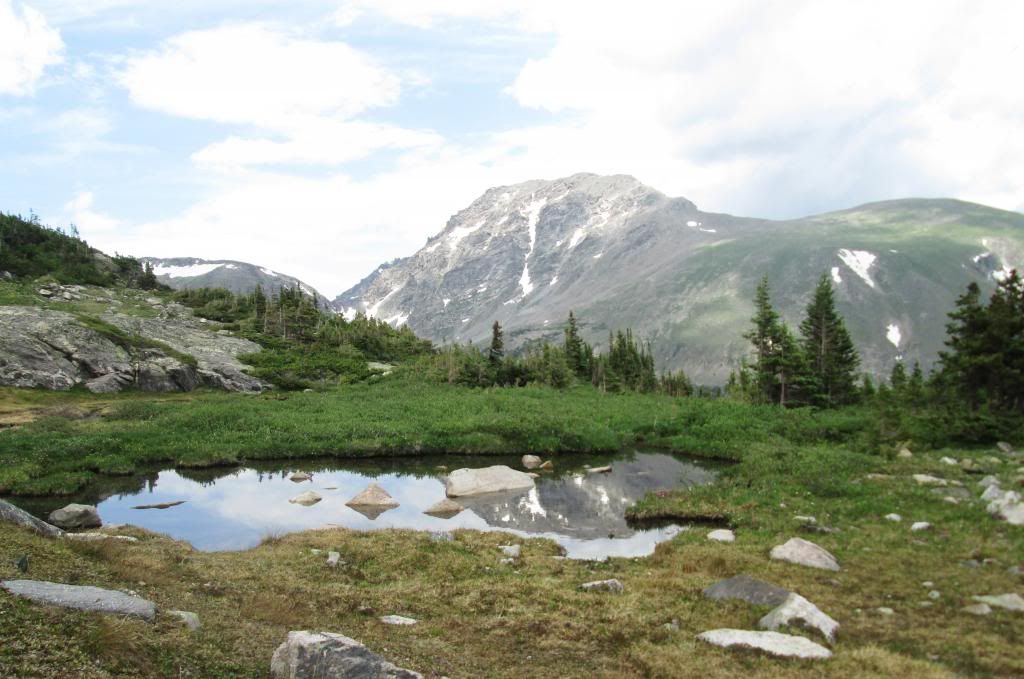 I was bummed that I hadn't brought my big camera because I didn't want to hike in with it and everything else I was carrying. Chloe lent me hers instead.
Proof that I was there...
Obviously I missed the photo bomb cue, but if you look close, the holes in my pants look like a face
We walked through fields and fields of wildflowers. I saw magenta colored Indian Paintbrushes, wild roses, lots of ones that I couldn't identify and of course, the Columbine.