We are grinding away towards the end of school. I'm not sure if the kids are more, or less, excited than I am. It seems like everyone is in a final rush to fit things in. My counters are cluttered with papers to sign, field trips to pay for, and my inbox is a steady stream of details to be ironed out. Yesterday, I noticed bits of paper sticking out of open spaces in my purse. It was an eclectic collection of to-do lists scribbled on envelopes, half finished grocery lists in folded up rectangles, and receipts that need to be recorded.
Orchestra
Chloe had her first "real" concert. All of the 5th and 6th graders in the area schools came together fot a joint concert. She's the cutest little cellist who spiced things up by adding a little tremolo to her song, something she learned from her brother. Her cello is almost as big as she is, and every Tuesday and Thursday, she heads off to the bus stop in her
Bombur
outfit: cello on the back, backpack strapped to the front, and a folded music stand on the side.
flowers from daddy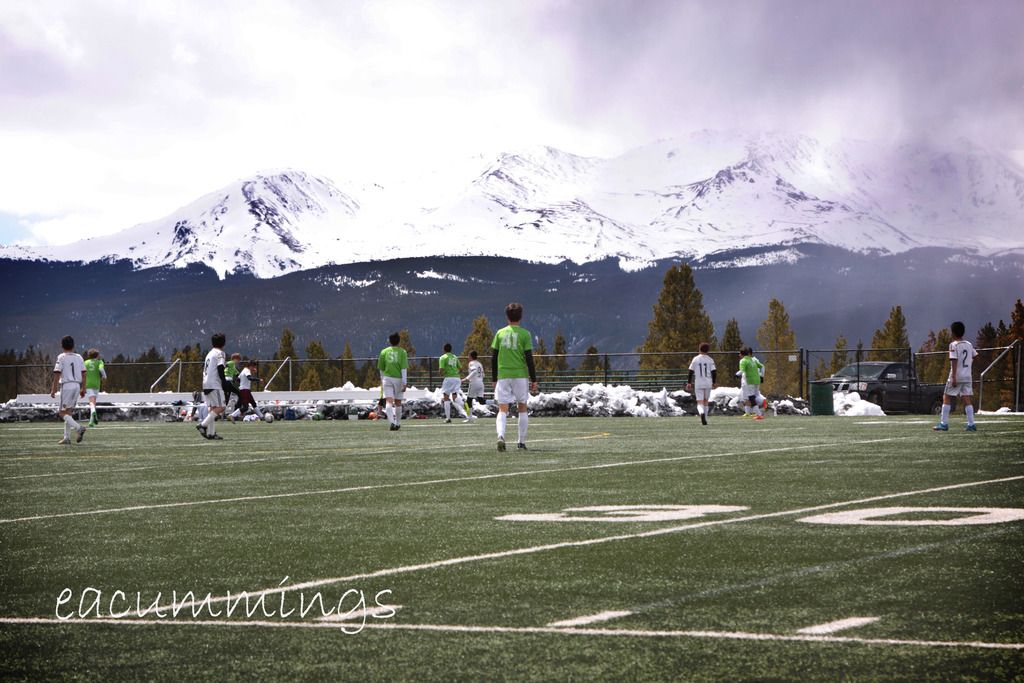 Leadville
We drove out to Leadville to watch this guy play some soccer. The other team's coach was a long haired hippie sort, laid back and leathery. He was wearing shorts and a sweater, in contrast to all of us lowlanders, who came decked out in layers of North Face, gloves, hats and blankets. The coach had spent the week shoveling the snow from the field so they could play. And since the referee was in Ukraine, he officiated the game and let his boys coach themselves. Aidan scored the most beautiful goal. Just past mid field and far over on the right, he launched a shot into the upper corner of the net. The parents were all so stunned, we didn't realize it was a goal, because we didn't see how he could have made that shot. In the span of an hour it alternated between gorgeously sunny, snow, and hail.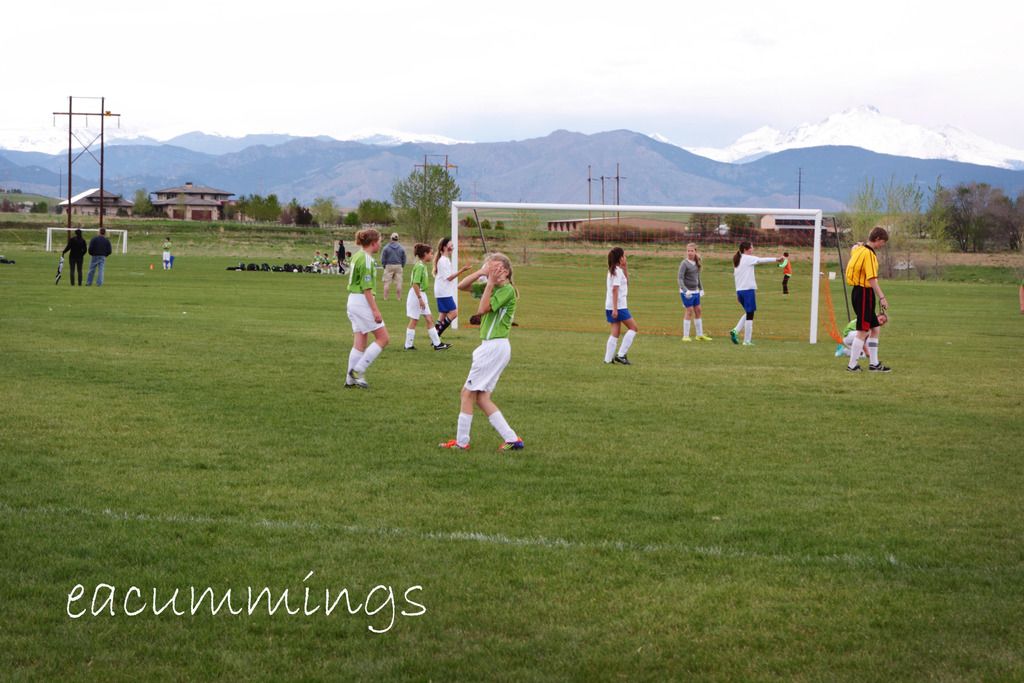 Hiding from the camera
Chloe's loving playing club soccer. She's a fierce little whirlwind and has scored in all but one of her games, a couple of times from mid field, sending the ball in the air, over a crowd of defenders. Aidan's been giving her slide tackling lessons because she really, really wants to slide tackle someone.