I'm staring at my yellow mug, filled with my friend, Bindi's, home made chai, and fervently hoping for some sunshine. "Unprecedented" is what they are calling this rainy Colorado spring. We are used to 300 plus days of sunshine a year, so the constant gloom and drizzle is taxing my outdoor style. The rivers are oversaturated again, our xeriscaping and "drought hardy plants" are drowning with root rot, the chickens are up to their ankles in mud, and my heater is still sporadically still running. On the plus side,
everything
is green.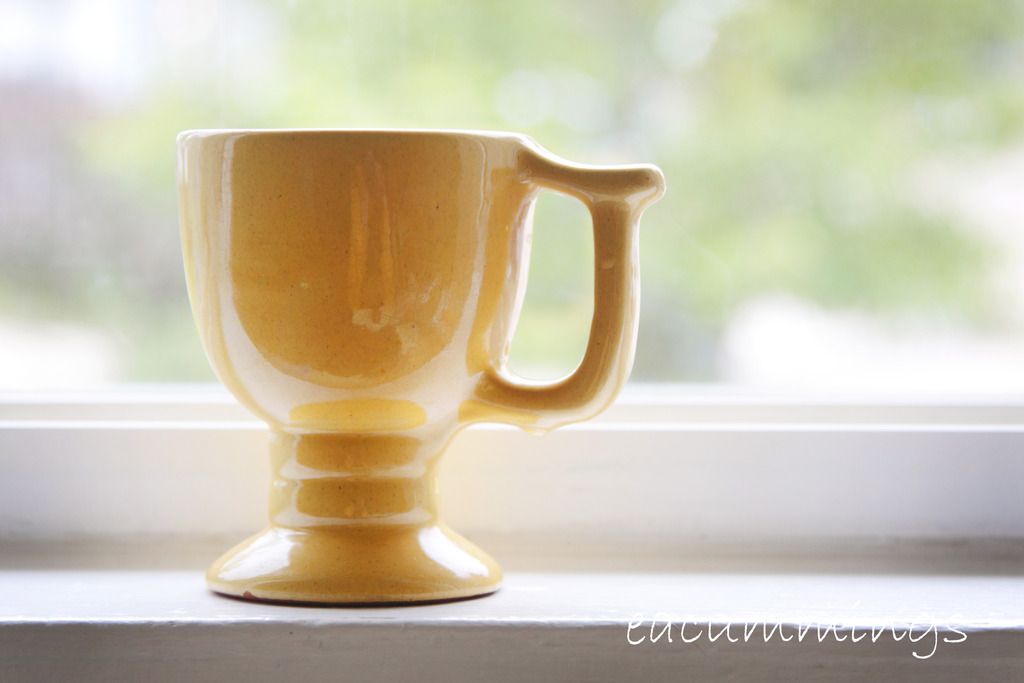 yellow
Aidan had his last middle school orchestra concert last night. It's really hard to find ways to express your individuality in orchestra. You are supposed to blend in with the group and create one movement of music and matching style. Aidan's teacher hasn't always appreciated his efforts to set himself apart. The fake mustache didn't go over so well that one time. But for someone who appreciates order as much as she does, she stretched to accommodate his personality, finding ways for him to step out of the box. And for the very last concert, she said "yes" to the kilt. Well done, Ms Plattenberger.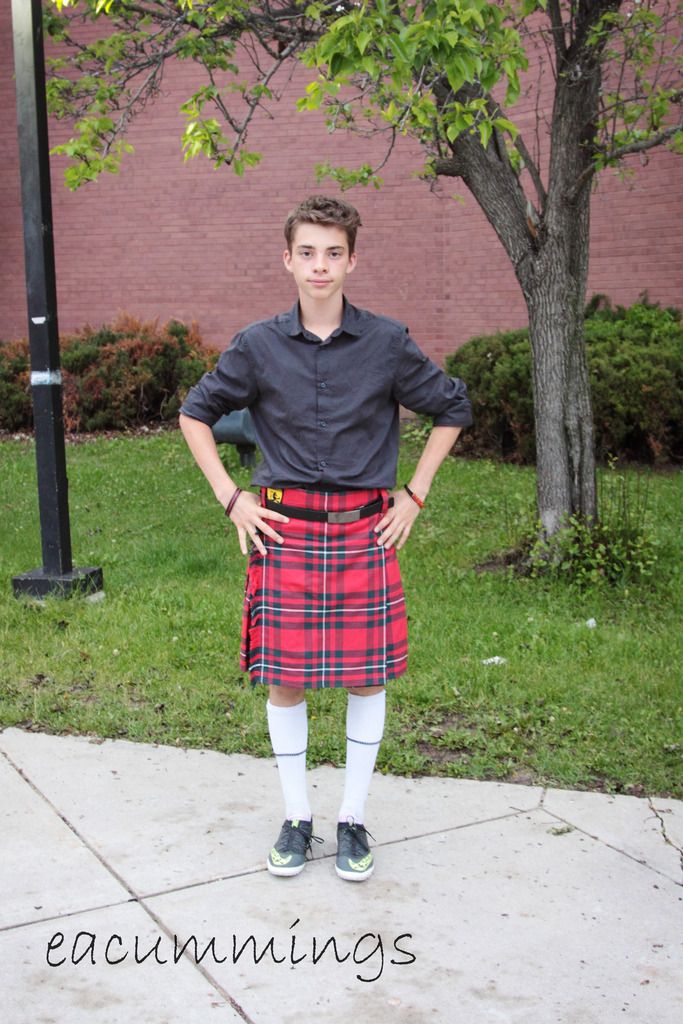 The clan Cummings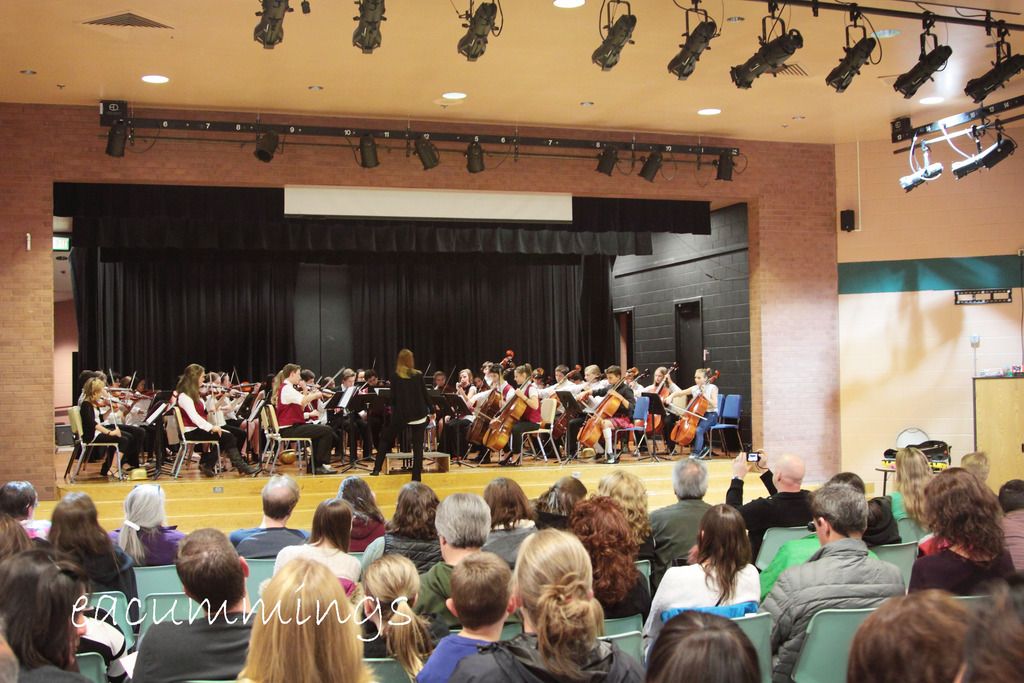 8th Grade
Chloe and her two cousins, created an original comedy skit for their talent show. It was a parody on "What Does the Fox Say" with clever slapstick humor. I was in the back, and couldn't hear because the younger kids in front were laughing SO hard.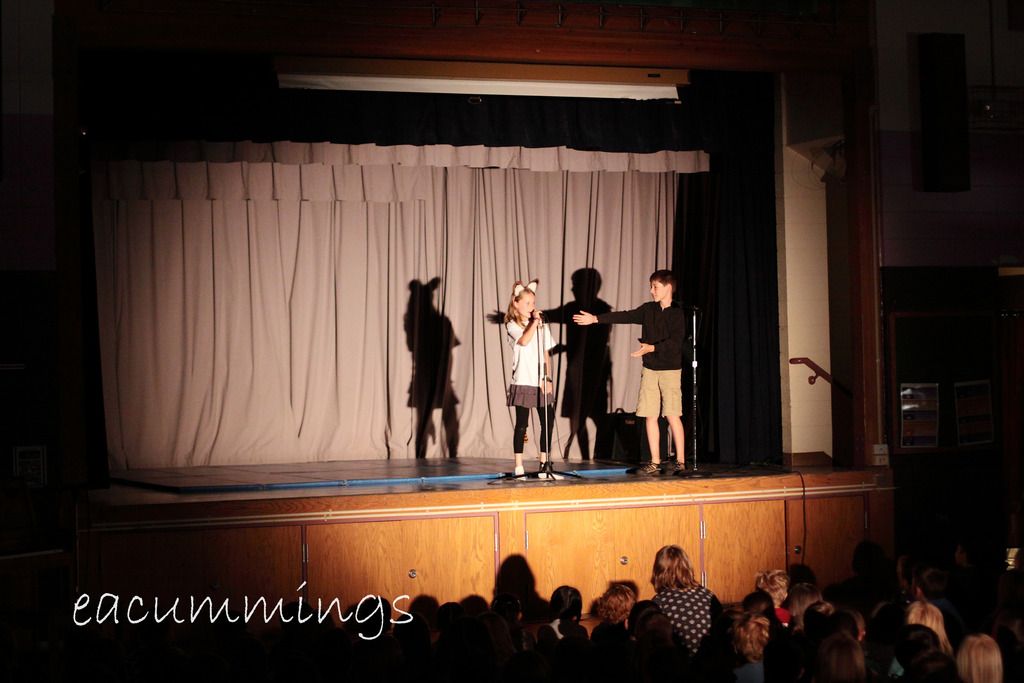 Talent Show
Our formerly stage-shy daughter was the mischievous fox, who wouldn't do anything the way that ringmaster wanted. Caedmon was a natural ham, playing the frustrated, serious role, while Chloe danced around, sang and wrecked havoc with his plans. She wasn't sure that she wanted to go through with the idea, but she didn't want to let Caedmon down, and then she loved it. Good friends are like that, they invite you into spaces that you never would have been bold enough to try on your own.
Talent Show
Noah was the distracted stage hand, Chloe's cohort in crime. He played his part rather naturally.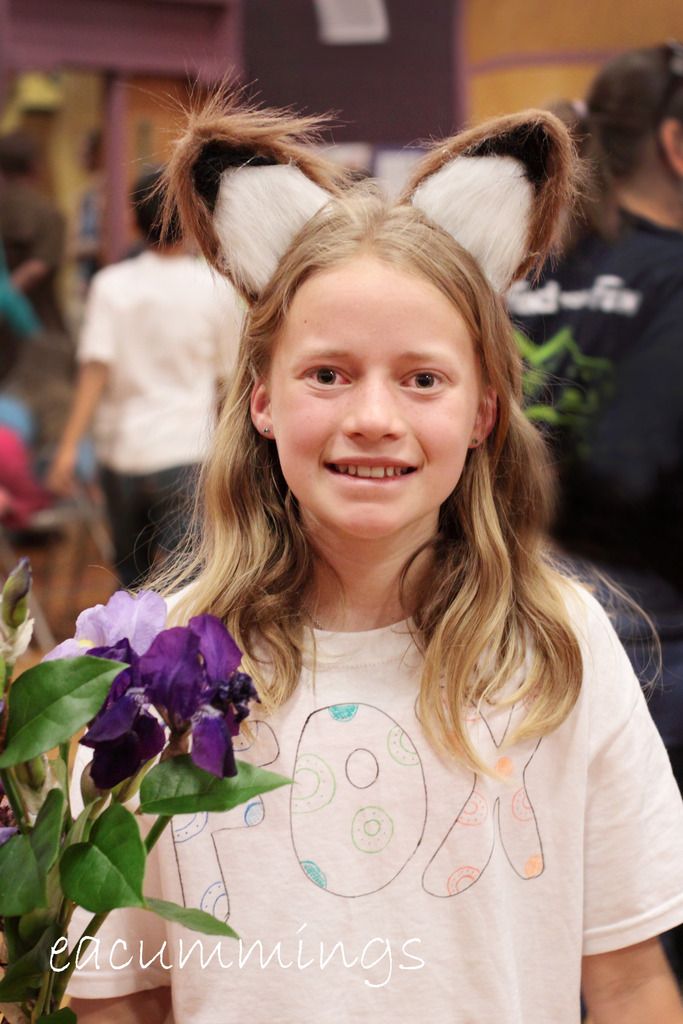 The Fox
I took Aidan out of school to skip health and sneak over to watch Chloe. The ladies at the front desk gushed over what a sweet brother he was to come with flowers. Looking closer, they wondered if he had picked from the school's gardens. We assured them
of course
we wouldn't steal from Ryan Elementary. Now Angevine Middle School on the other hand...