I'm so stiff from my workout this morning that I may not be able to get out of this chair. Life is in full swing around here. Aidan and Chloe are back in soccer. Chris and I are coaching Chloe's team which is super fun, but makes our evenings feel like a relay race. Aidan came home from strings camp with a sprained wrist, which proves how dedicated of a cello student he is...or makes a point about guys horsing around in the gym contesting who can get the highest on a human pyramid.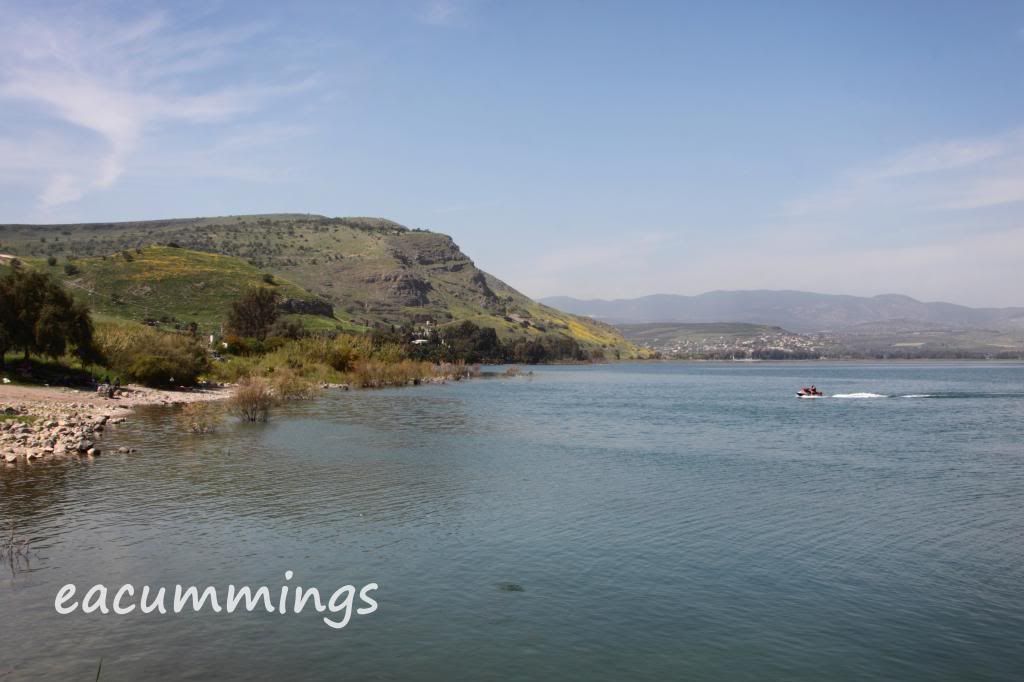 The Sea of Galilee outside Tiberius
What this picture carefully leaves out is the piles of trash around my feet (and how much fun Chris and I were
not
having communicating at that moment). Apparently littering isn't as taboo in Israel as in Colorado. The crunchy hippie in me was itching to grab a trash bag and have an Earth Day. There were several fisherman standing on the shores throwing in nets using flatbread as bait. They attached the smaller fish the net caught to a line on a pole, casting into the deeper water. The fishermen politely ignored my staring ( I
was
trying to stare unobtrusively, but they were
fishing
in the Sea of Galilee!) while Chris tried to refrain the younger set from "helping" by throwing rocks into the water to "scare the fish into the net". I'm sure they were grateful when we left.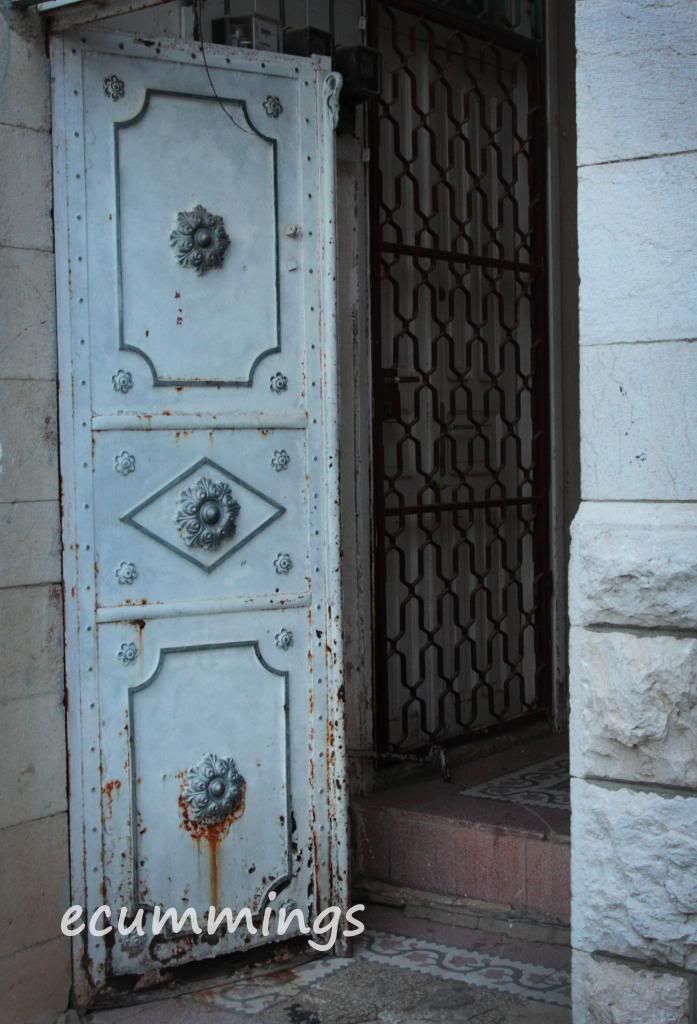 Safed, Israel
I love old doors. Sometimes they led to interesting shops, and sometimes they led to homes. Since the signs were in Hebrew, we weren't always sure which was which. A few times wethought we were following the sign to a store, only to wander into someone's living quarters. We smiled and said "Sorry!" a lot.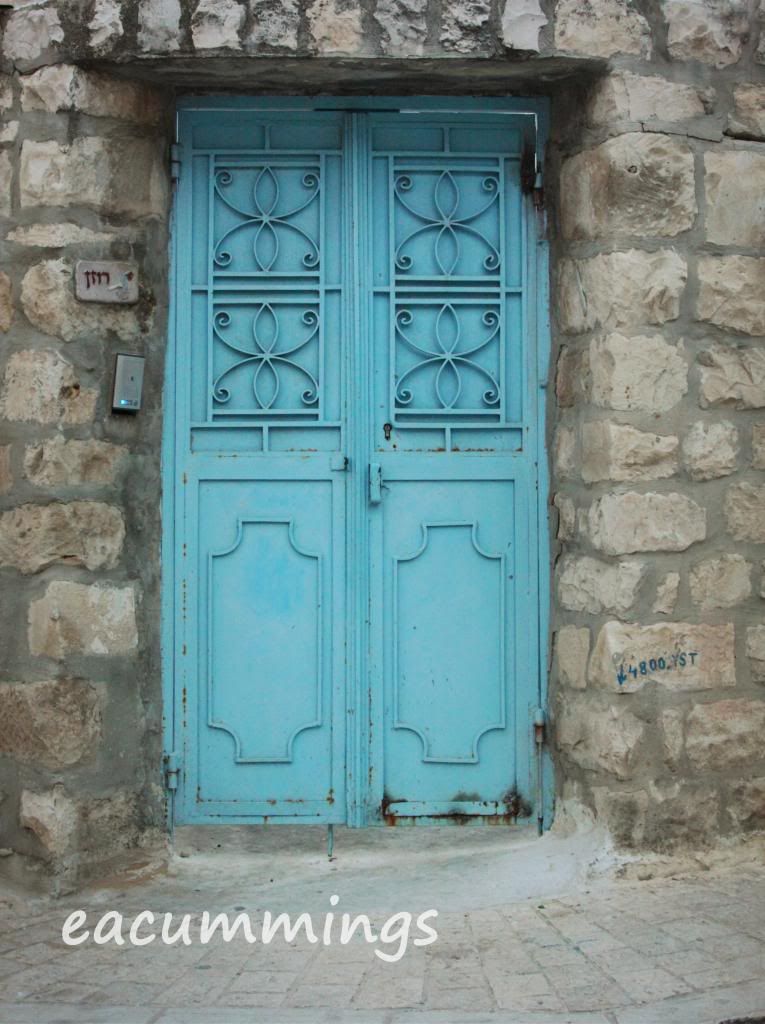 Safed, Israel
Most people have asked if we were going/went with a tour. We are not really tour bus kind of people. We much prefer to stumble around on our own, making friends and memories in a more haphazard way. Life is like that, messy and haphazard as we try to get it right. But I'd rather take that set of adventures than a cultured, sterile,
safe
environment any day.