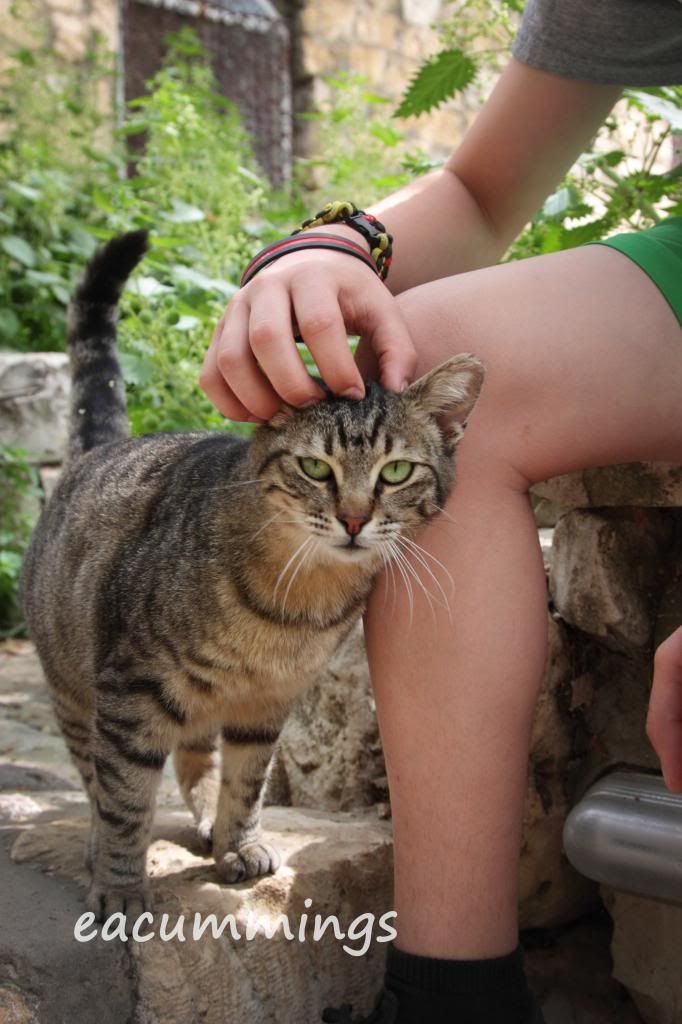 Mr. Darcy's Doppelganger
I doubt that any of the cities that we visited in Israel had a mouse problem. There were street cats everywhere. Some were gnarly and fierce looking. Lots were timid and fearful. And there were a few kings of the street who owned the place and allowed/demanded affection. We noticed piles of kibble in alley ways which explained the sleek, well fed look that was more common than not.

Soldiers and a friendly street cat
Soldiers were everywhere as well; many were carrying weapons and my newly crowned 13 year old was barely trying not to stare as he outlined all the details of the weaponry. I'm not sure how he knew what a grenade launcher looked like, but I'll take his word for it. In his defense, he did decide not to take his
I Love Bacon
shirt to Israel. Not that that has anything to do with the subject at hand, but I thought I should throw it in somewhere.
In Jerusalem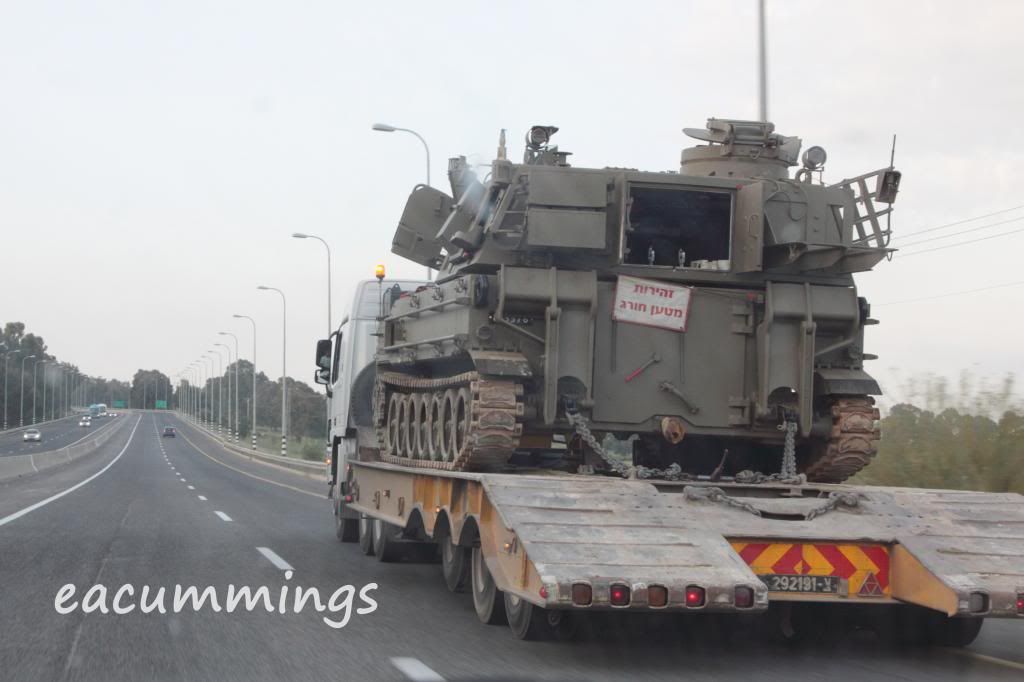 This is a tank on a truck which is obvious, but the spacing for pictures looks better if you add a caption.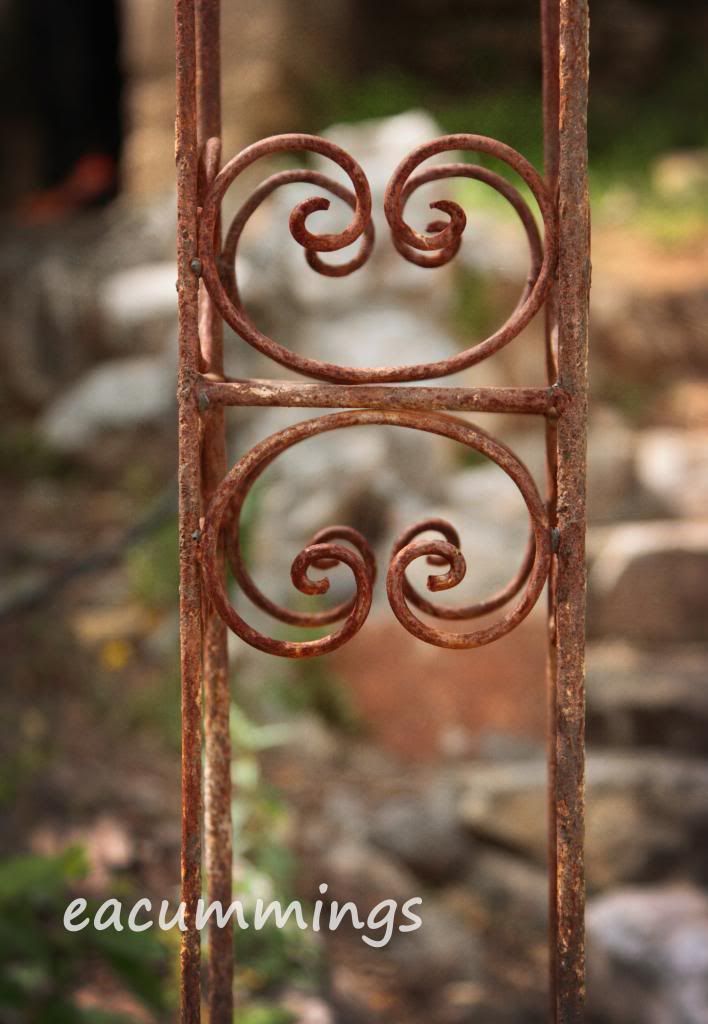 Something Rusty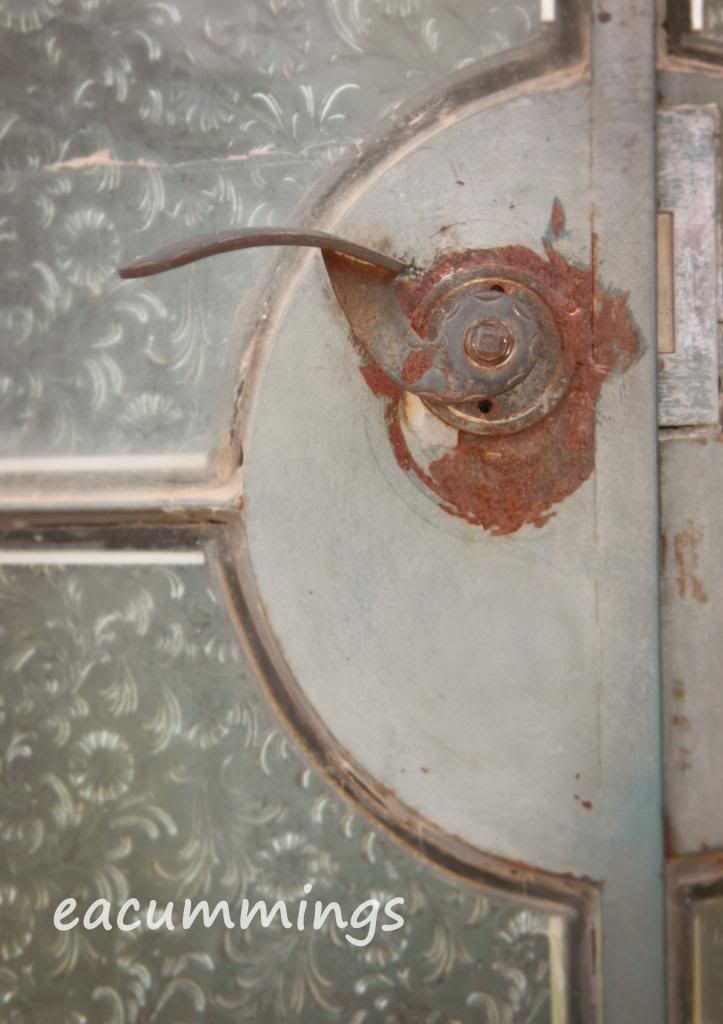 More Rusty Things.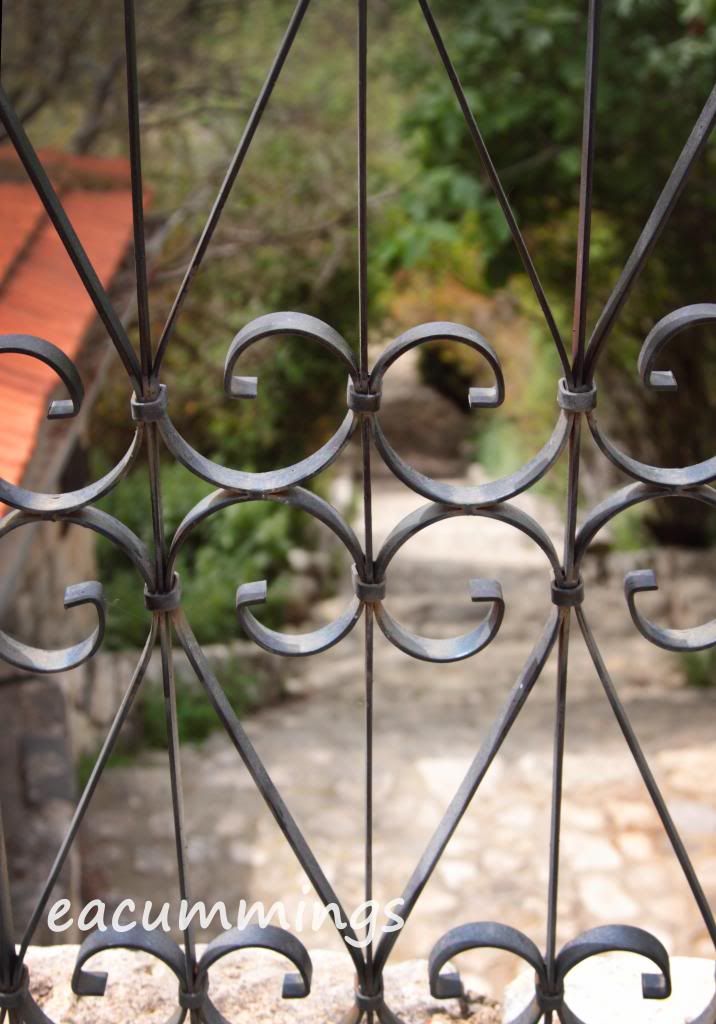 Not really rusty, but a fun gate nonetheless.
The End...Or not, but enough for today because I have to head off to soccer practice to teach some sweet, squirrely girls how to play soccer.