Sometimes the best things come by happy accident. We ended up in Tzfat (Safed) because I saw a picture in "Fodor's Israel" of cobblestone streets flanked by stone houses with blue doors, red tile roofs, and iron balconies, in a little village called Rosh Pina. That single picture demanded an audience, so we rented a car and drove to northern Galilee and a bed and breakfast in a nearby town called Tzfat. Our jelly bean green rental car labored up the winding, twisting road, more often than not, taking the wrong exit at the roundabout. We stepped out of the car and were completely charmed. The town itself is perched at the top of a hill, overlooking Galilee with layers of green descending to the Sea of Galilee. Tzfat is one of the four holy cities in Israel, along with Jerusalem, Hebron and Tiberias, and is the home to Kabbalah, Jewish mysticism.
Tzfat at sundown
Simcha Leah's was nestled in a corner, it's courtyard opening to a cobblestone street and young Orthodox children who frankly assessed our obviously foreign appearance.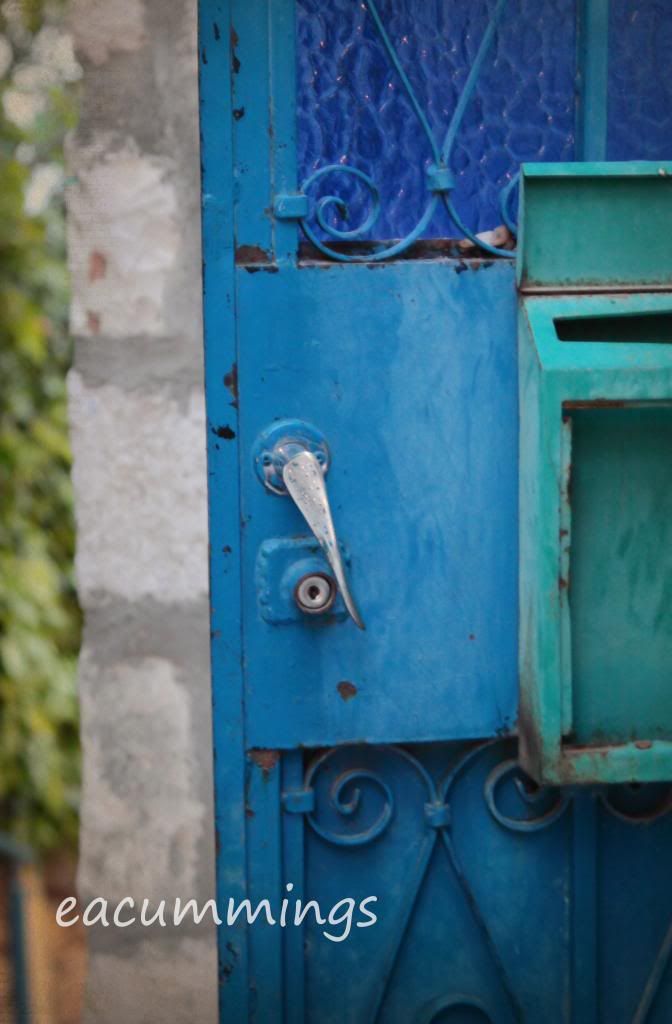 Welcome to Simcha Leah's
The hosts, Dave and Miri, were welcoming and friendly, making us feel instantly at home in our room with bright yellow plastered walls, freshly cleaned sheets and towels that had air dried in the sun. There was the added bonus that they spoke English, having been born in America. The refrigerator was stocked with hard boiled eggs, milk, fruit, and pita bread, and the shower had a seemingly endless supply of hot water.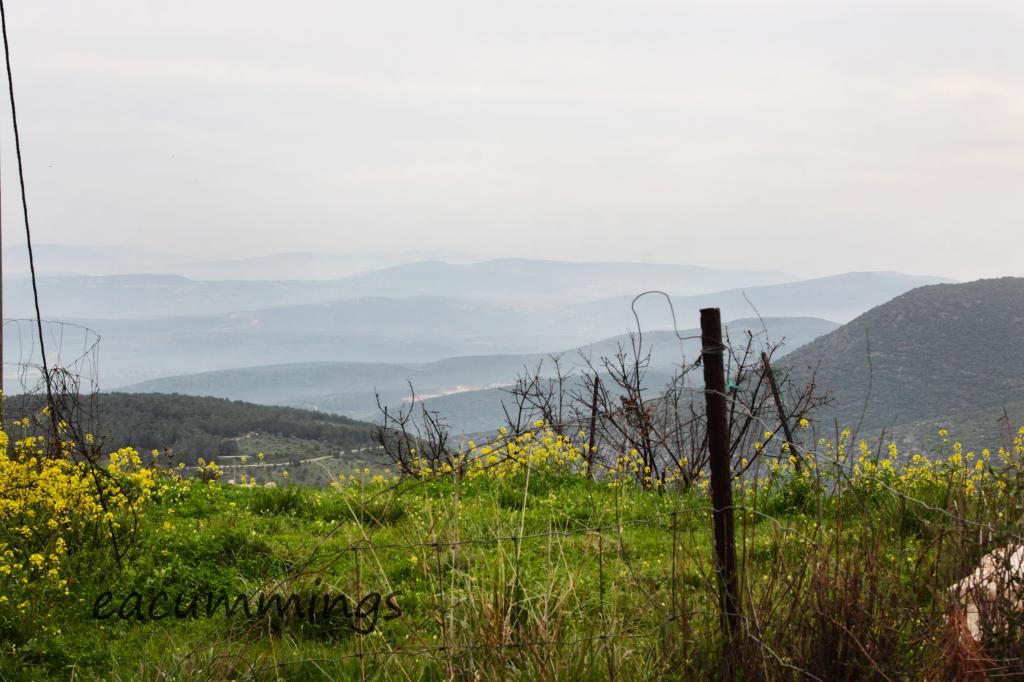 The view
Breakfast was a feast that our Williams & Sonoma clad host prepared. French pressed coffee, warm pita bread, shakshuska (eggs poached in a tomato and spice sauce), homemade hummus, olives, Israeli salad, tahini sauce and cucumbers.
At night, after walking the old town, the Citadel (ruins of a crusader fort), and alleyways full of shops brimming with locally made artists' wares, we sat in the courtyard and asked questions over hot tea and salted nuts. Dave Bender is an accomplished photographer and journalist who even offered to lend me his lenses.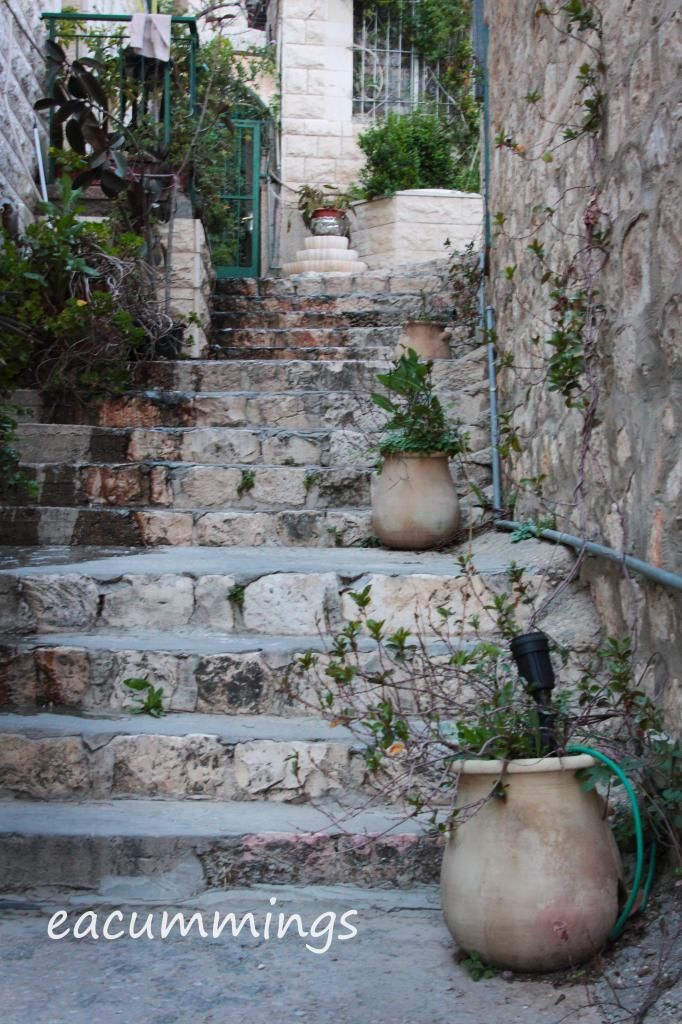 Tzfat
We did make it to Rosh Pina, and we found the cobblestone streets that demanded my attention, but we found much more. The interactions in Safed we had with the local residents, lent a richness to our adventure that would have been lost to us otherwise. From the Russian Jew who brought us into the Citadel's cave like cistern and sang to us, to the Jew from Los Angeles who sold Aidan a shofar claiming that "it had chosen him", to the man from the archeology department who shared his version of historical events, including his favorite spot to give Iran "the bird", to the café owner who soundly made his point, that it cost more to
sit
and drink our coffee, we were enchanted.
At a literal level, Kabbalah means, "to receive", and that is exactly what we did in this ancient little town nestled at the top of a hill. Our only regret is not staying longer.
From the Citadel
Simcha Leah's website can be found
here.