Aidan teased me that there weren't going to be any presents under the Christmas tree this year, only rolled up pieces of paper. Because I had discovered
Groupon
and
Living Social
. Which combined with our love for giving our kids experiences rather than things, is sort of like a perfect marriage.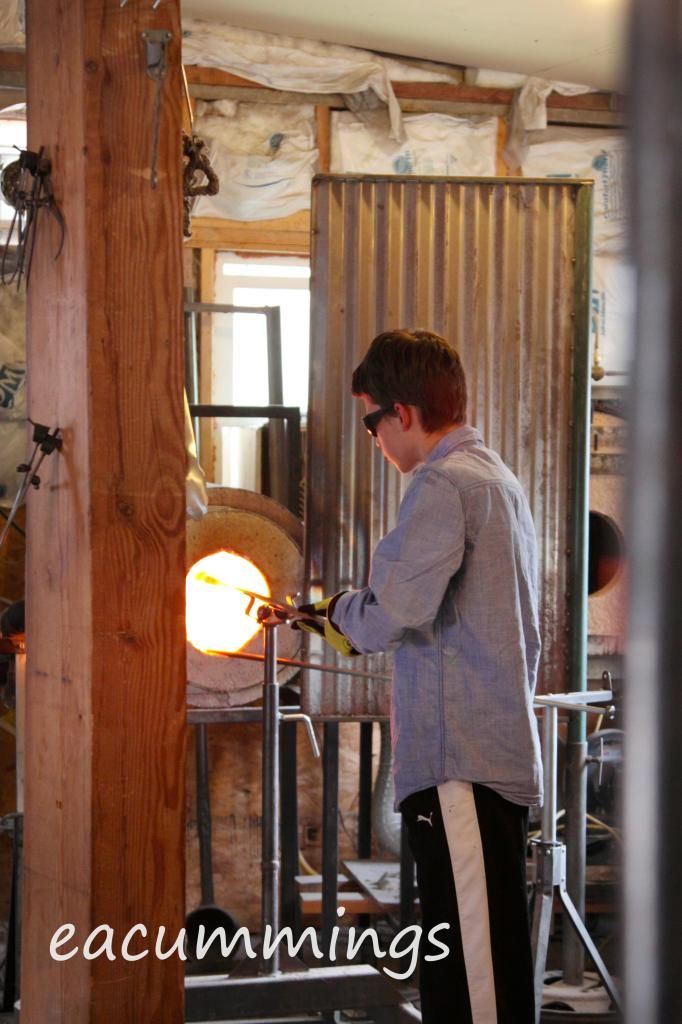 Glass Blowing Class
Just to prove him wrong, there were some other really fun things under the tree. But also, some boxes filled only with paper...
First we drove to Fort Collins and had dessert at the chocolate café, then we went to Loveland for Aidan's glass blowing class.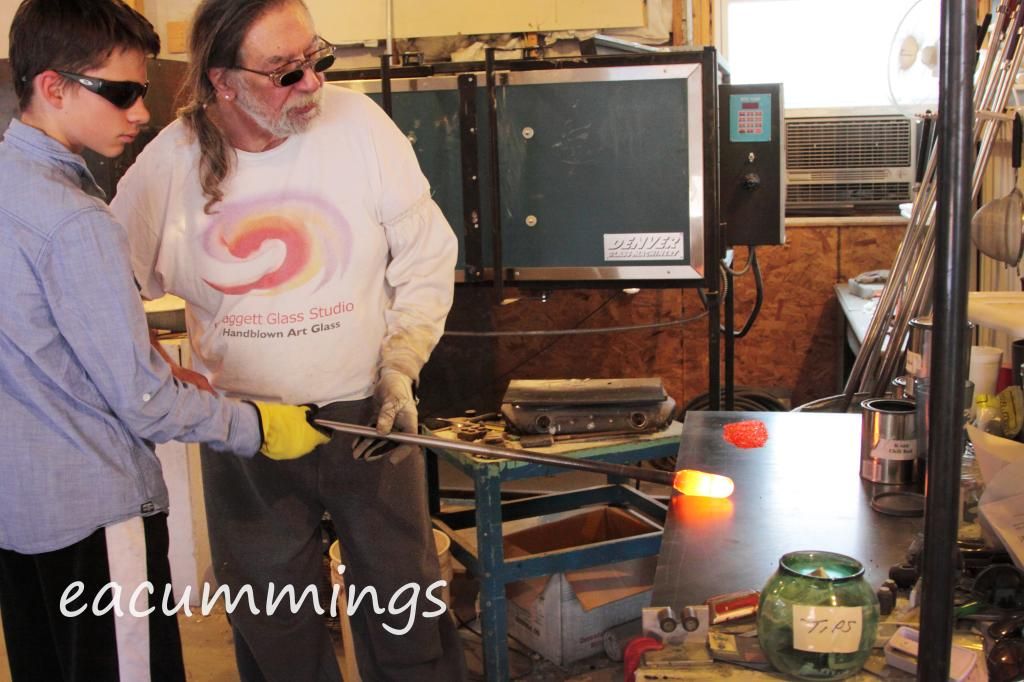 Ornament making
The instructor was a grizzled oldish hippie sort. He gave commands with an impatient bark, which I guess is understandable when dealing with liquid glass and a 13 year old.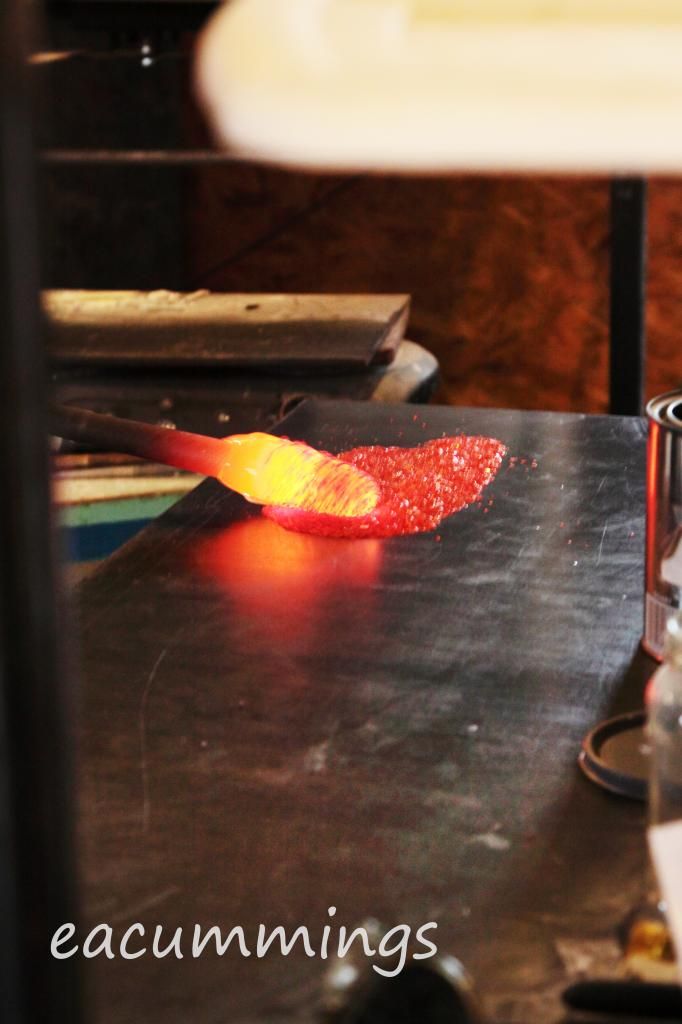 Rolling the ornament in the color
The studio was an old shed, on a dirt road behind the train tracks. The three teachers that went in front of Aidan showed him the things
not
to do. But they did it cheerfully and with lots of teacher type words of encouragement to each other.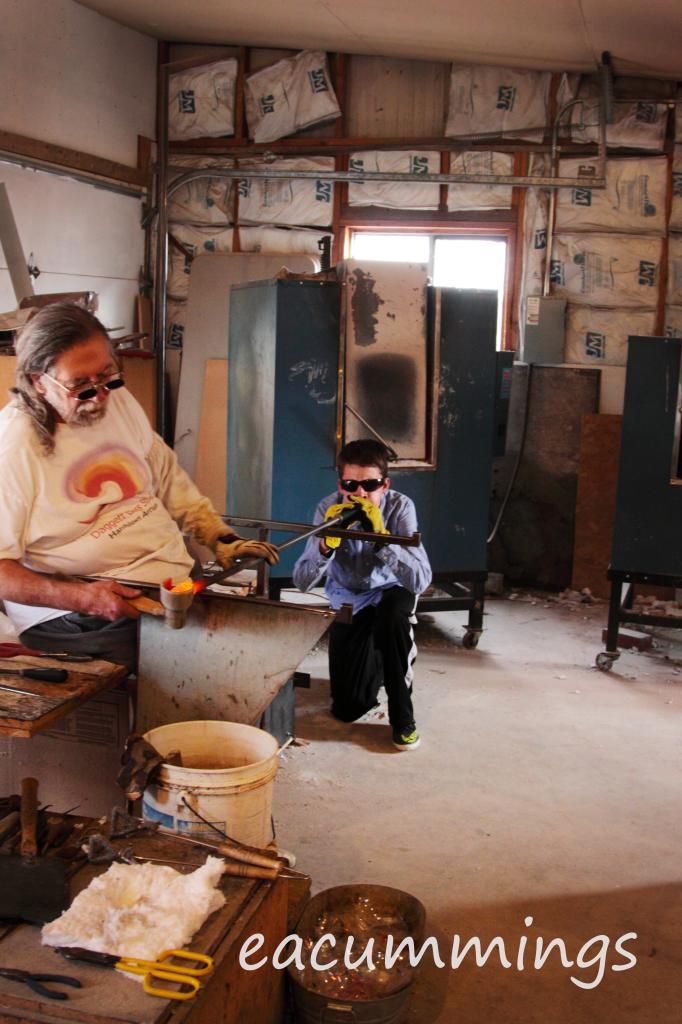 Blowing the glass-while it's rolling.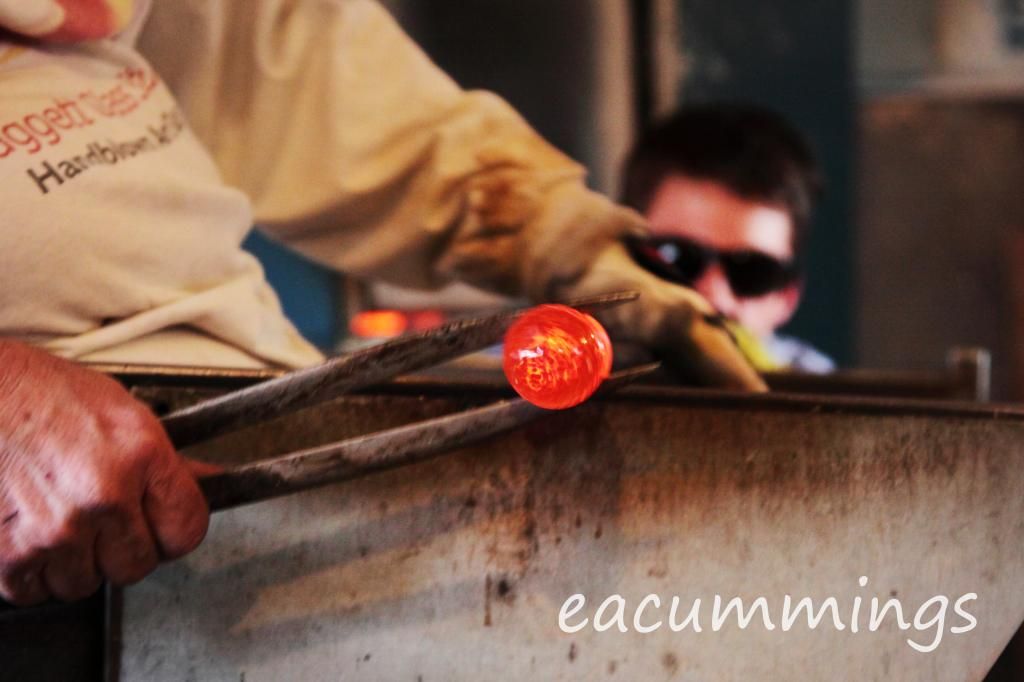 Becoming a ball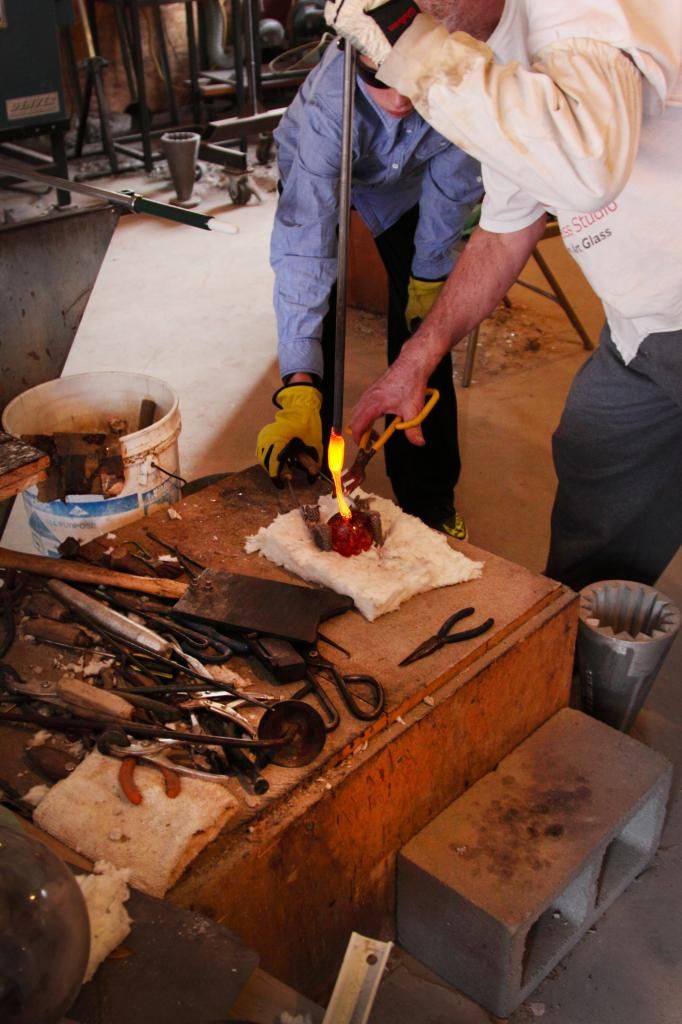 Creating the loophole
Fire melting glass until it glows liquid orange, and becomes as malleable as play dough, is really amazing to watch. Aidan loved his experience. He loved the science of it, and the art. Beauty made from glass, heat and air.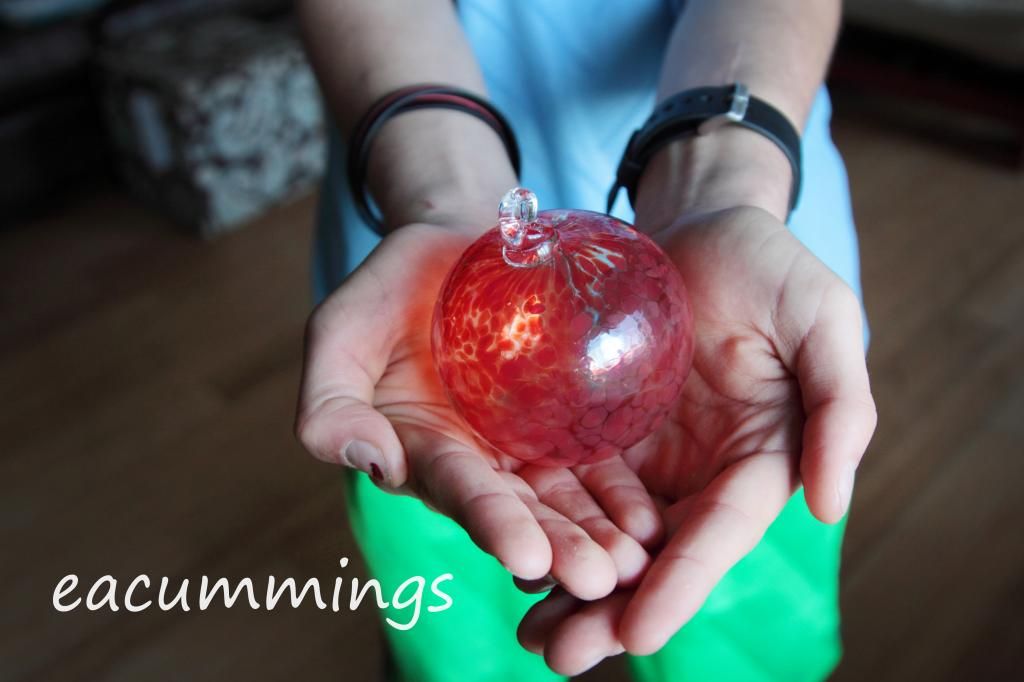 An ornament, made with those two hands.