I went for a girl's weekend to New York City with a friend in early December. We had a hotel right off of Time Square. It felt like such a grown up thing to do, like trying on my Momma's shoes. But I was a little disorientated. I've never been the best with directions, until we moved to Colorado and then suddenly I was grounded; with the mountains in my view, I could never get totally lost. And the wild patches of open space where you can stand and see for miles, with unbroken sky above and the horizon stretching beyond, helps me breathe. Suddenly, I was surrounded by skyscrapers, the sun nowhere to be seen, and I was completely unmoored.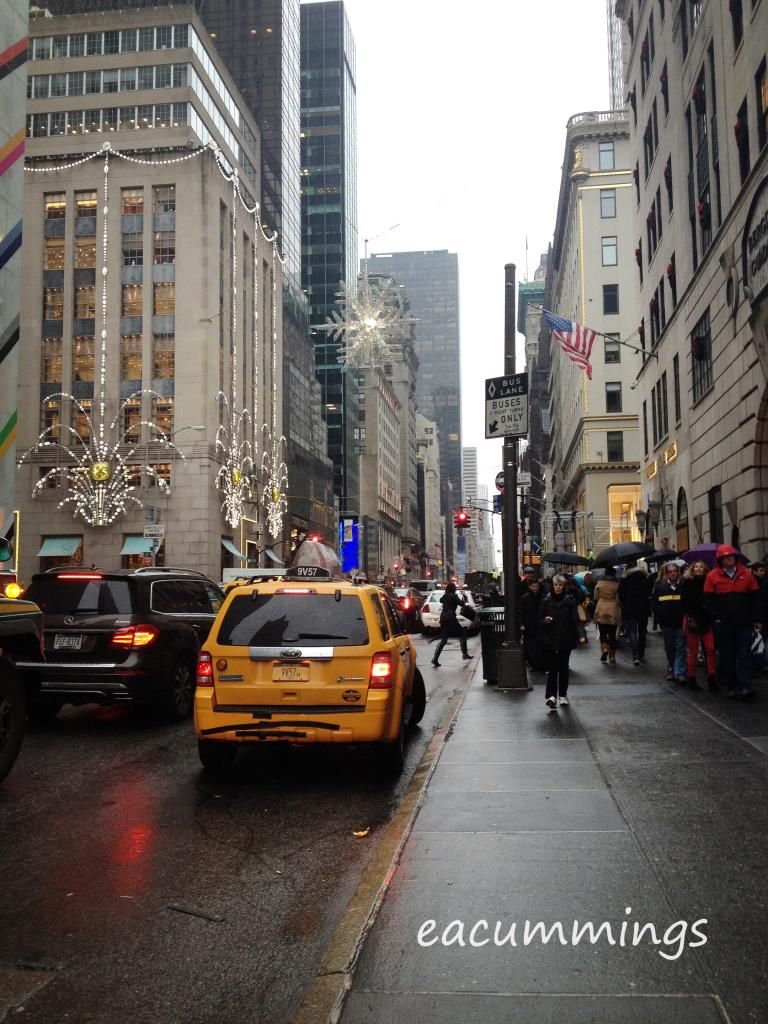 I dearly loved all of the yellow taxis on a rainy Saturday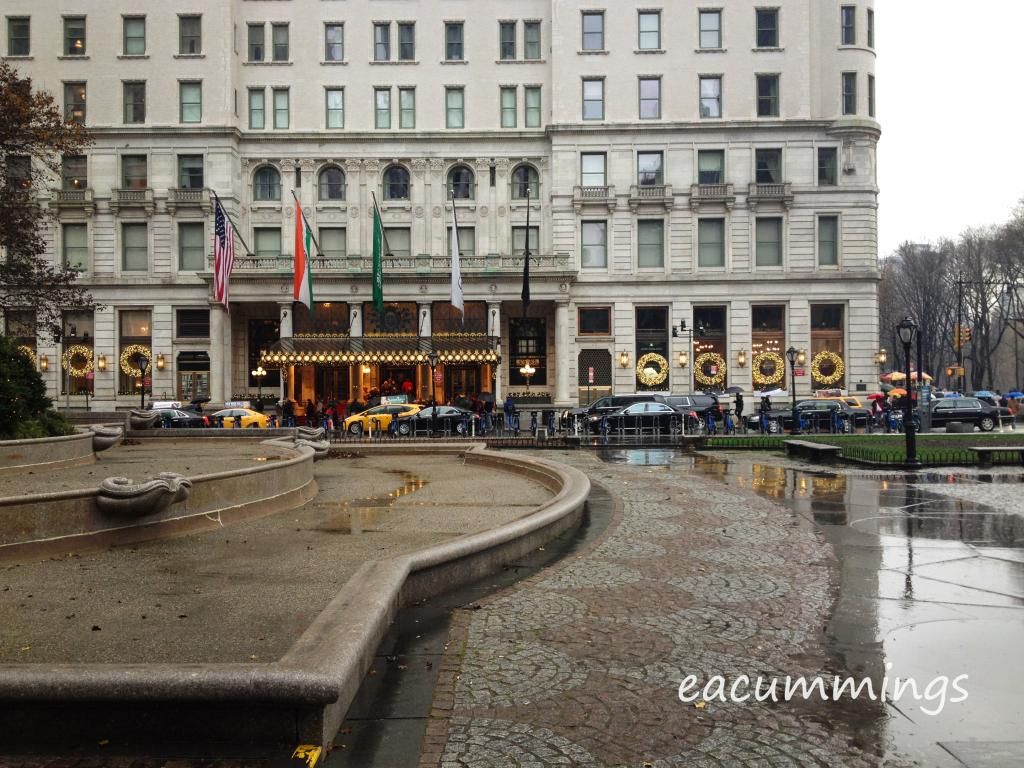 Near Central Park, after breakfast at Sarabeth's with my oldest brother and sis in law.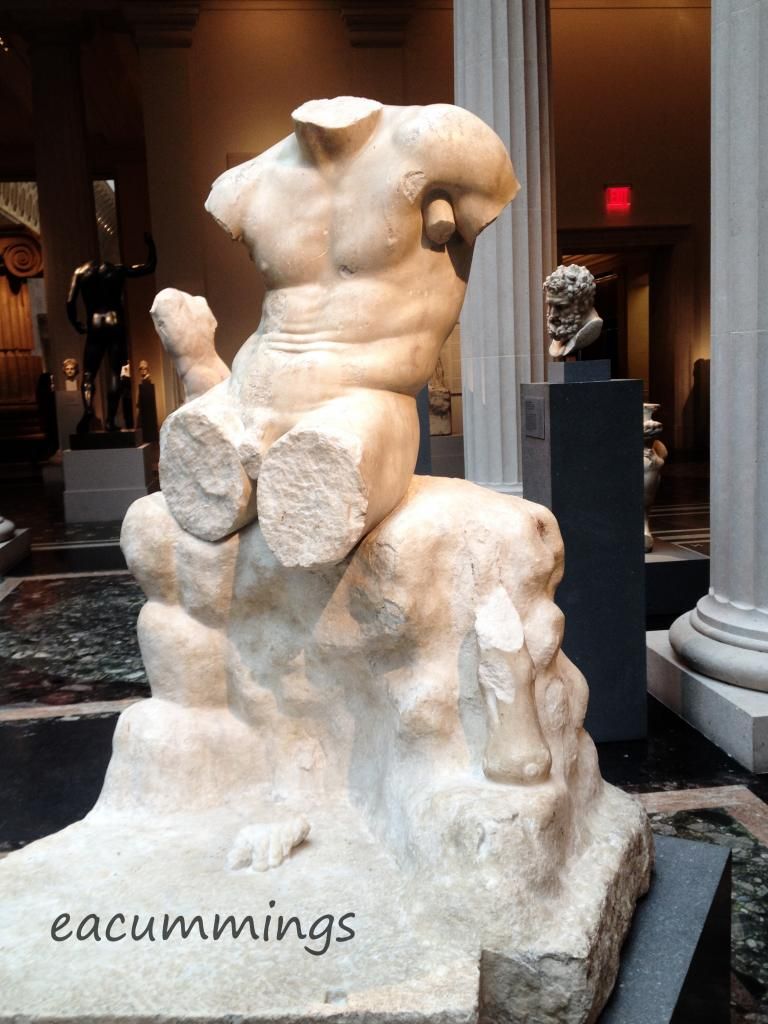 The Metropolitan Museum of Art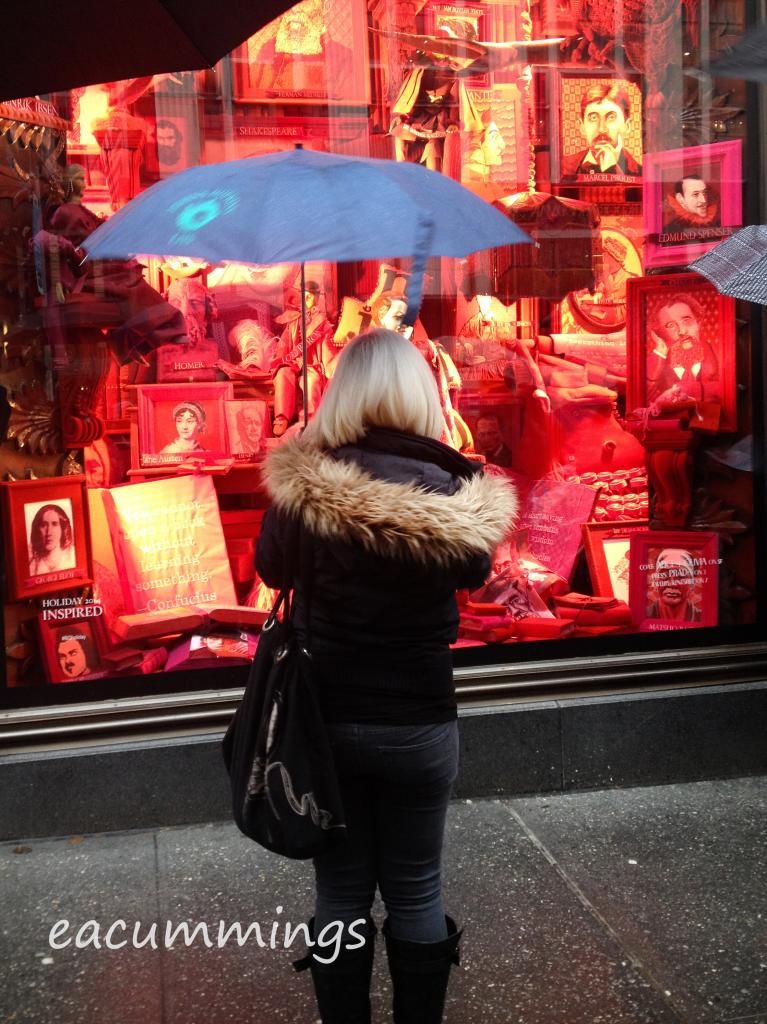 The windows of Bergdorf Goodman
I loved the contrast in this moment when a woman walked in front of me, carrying her blue umbrella, and paused in front of the red saturated window display.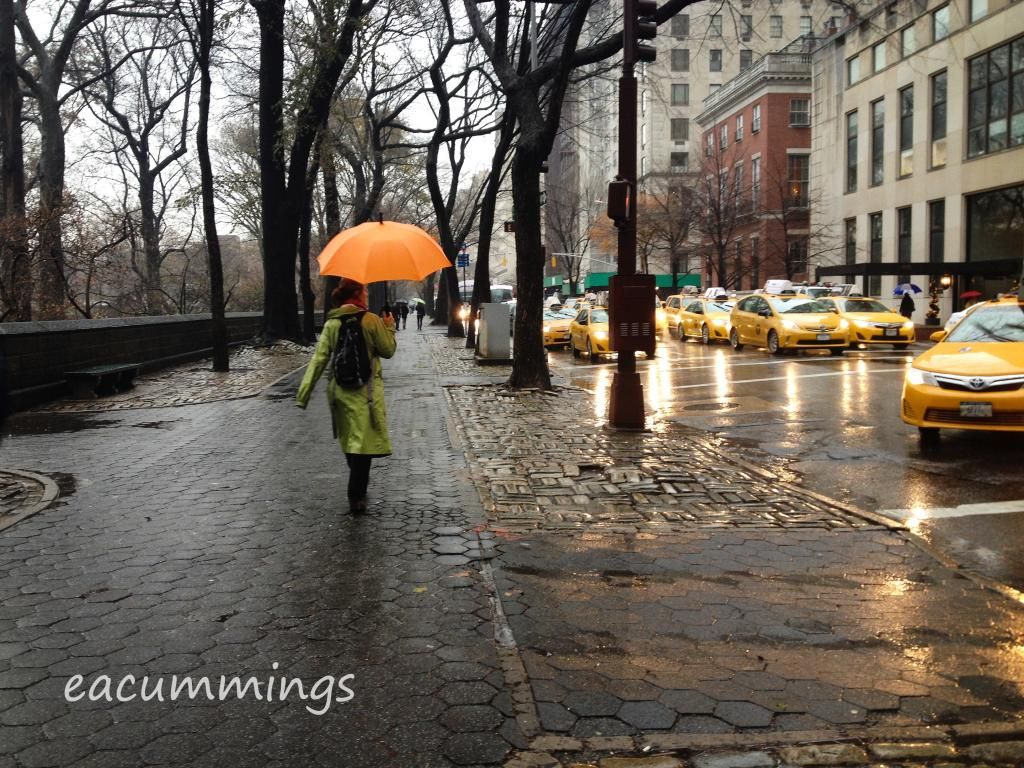 Yellow taxis and Tracey
We trudged through the steady rain, ducking into every bakery that we saw, filling bags with flaking croissants, pan au raisins, and crumbly buttery cookies, and warming our hands around cups of tea and macchiatos. When the sidewalks filled, walking became a contact sport, dodging umbrellas shopping bags, and jostling people in a hurry to somewhere important. I followed Tracey's bright orange umbrella bobbing through the crowds as she moved through with an ease that was lost to me. I nearly lost an eye to an umbrella coming in low and hard, but it fortunately deflected off my glasses.
But the palette of the rain, the gray, and the bright yellow taxis with light glinting off puddles, made me feel completely happy, like being in the midst of an oil painting.