It might sound a little weird, but it actually tastes totally inspired.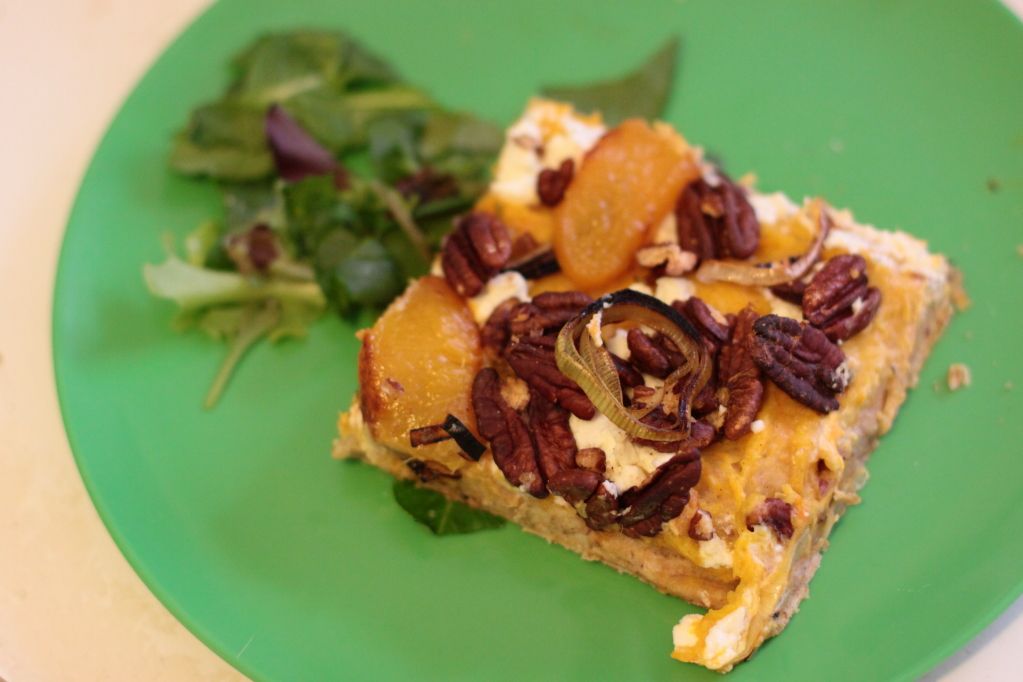 I found this on a blog...original recipe
here
...and had to try it because we are a pizza loving family. I made some alterations because I didn't have, well, actually, a bunch of the ingredients, but I did have butternut squash so it went a little something like this:
Homemade pizza dough
Roasted butternut squash with 1/2 C whipping cream, thyme, garlic, and onion flakes
Goat cheese (because we love goat cheese, and if I could figure out how to work in a goat tied to a tree in the backyard to give me milk, I just might do it)
Caramelized leek
Toasted pecans
Peaches (canned last season with rum and cloves) "grilled" on a cast iron skillet
I do think something salty like prosciutto would have been a lovely addition. And maybe some spicy arugula (but it isn't quite big enough to harvest from my garden yet).
Kudos to Megan at The Art of Homemaking for this amazing creation.